News
There's a chance Brooks Koepka and Dustin Johnson could be CO-No. 1s this week (A very, VERY small chance)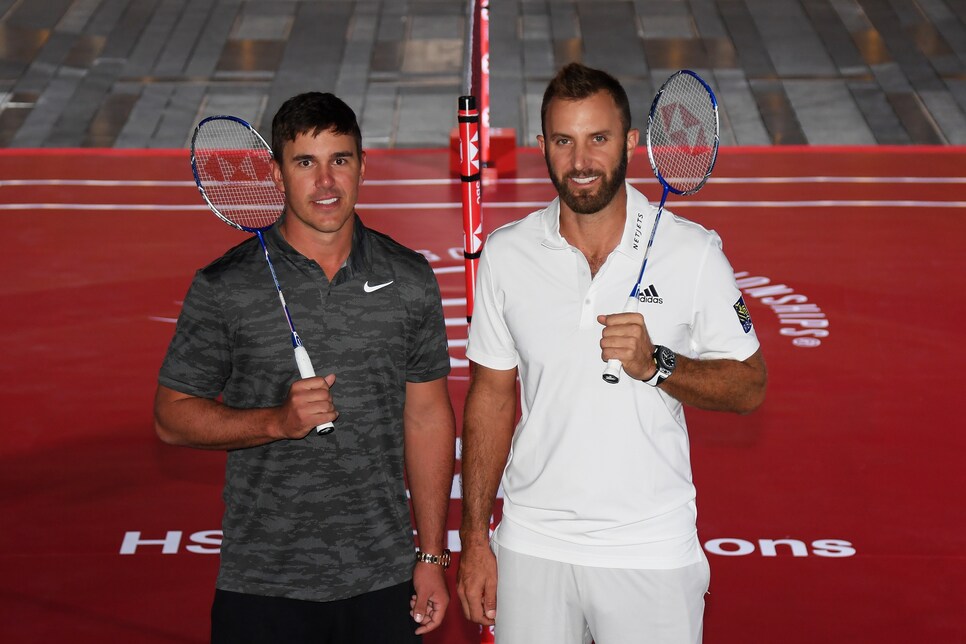 Golf fans are well aware that Brooks Koepka and Dustin Johnson practice together, go to the gym together, hang out together, and are even in reported Ryder Cup dustups together. But this week, the duo also played badminton together, and now, they have a chance to do something no two golfers have ever done together: Share the top spot in the Official World Golf Ranking.
Let's be clear that when we say "they have a chance" we are referring to the "So you're telling me there's a chance" type of chance Lloyd Christmas had to get with Holly Swanson in Dumb and Dumber. "You mean, not good like one out of a 100?" Nope. "I'd say, more like one out of a million."
But there's still, technically, a chance of this happening thanks to some crazy math. Official World Golf Ranking guru Nosferatu broke down the super-specific scenario that needs to happen at this week's WGC-HSBC Champions for these two buddies to become co-No. 1s:
So DJ needs to finish in a four-way tie for second (Kinda possible considering he finished in a two-way tie for second in Shanghai last year), Koepka has to finish solo 51st, and Rose can't win. Hey, it doesn't sound as unlikely as winning the Mega Millions.
But again, there has never been a tie at the top since the inception of the ranking in 1986. And despite the "chance" of it happening this week, we're betting there never will be.