Golf Cinema
Watch an exclusive premiere of the new trailer for 'The Phantom of the Open,' a mostly true story about golf's greatest fib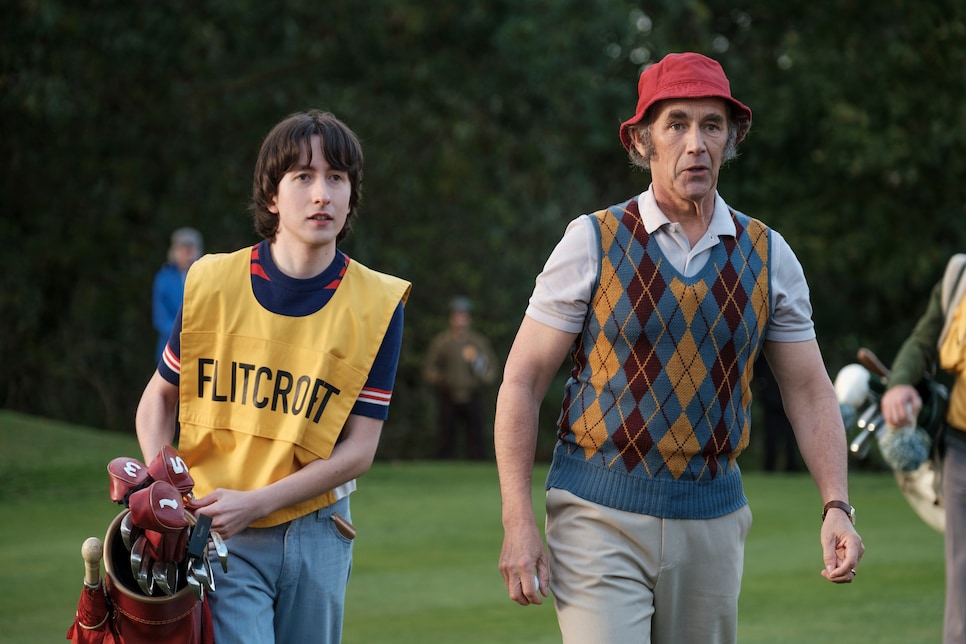 Golf movies come in all shapes and sizes. Raunchy '80s comedies ('Caddyshack'). Uplifting stories about the human spirit ('The Legend of Bagger Vance'). Kevin Costner vehicles ('Tin Cup') and a story about a guy who once tried to take off his skate and stab somebody with it ('Happy Gilmore'). However, we've rarely seen a shape or size quite like Sony Pictures Classic's whimsical new dramedy, 'The Phantom of the Open,' which tells the true-enough story of Maurice Flitcroft, AKA The Man Who Once Conned The Open. If watching the R&A get its lather up is your idea of a good time, check out the exclusive world premiere of the new trailer below.
Starring Oscar-winner Mark Rylance and Oscar-nominee Sally Hawkins, most recently of 'The Shape of Water' acclaim, as the Flitcrofts, 'The Phantom of the Open' follows the unemployed shipyard worker on his quest to play in the the 1976 British Open despite never having picked up a golf club before. Entering a qualifying tournament for The Open, Flitcroft fires the worst round in Open history, enraging organizers who summarily ban him for life. If one (very, very) bad round stopped everyone from playing golf, however, golf would cease to exist, and thus that is only the beginning of Flitcroft's story.
Adapted from the Simon Farnaby book of a slightly longer name, 'The Phantom of the Open' hits theaters June 3rd. Love it or leave it, at the very least it will make you feel better about your own game.