The Loop
Sex, drugs and the making of 'Caddyshack': A new book details movie's slow rise to greatness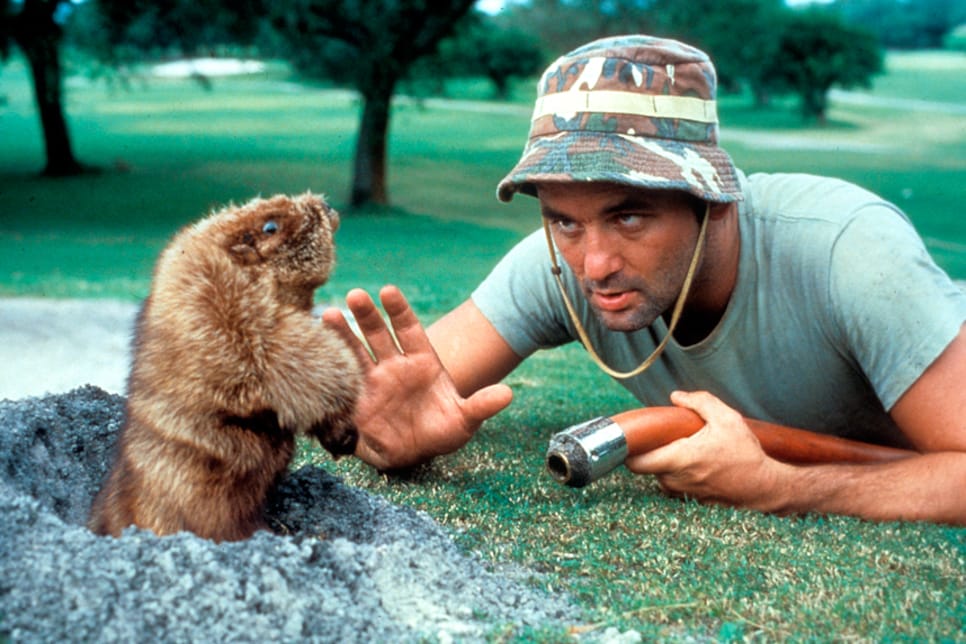 Orion Pictures/Getty Images
Approaching four decades since its release, it would be easy to think Caddyshack was a smash hit right from the start. It wasn't. In fact, it was kind of a mess.
"I've been on a lot of movie sets as a reporter and they're pretty boring," Nashawaty says on this week's Golf Digest Podcast. "But this is the one movie set that I can think of that the making-of story is even better than the movie. Just because it was shot in Florida in 1979, it's pretty much the gateway into America for cocaine at that time, and everyone was just nuts. It was a big party. It's amazing a movie got made."
As Nashawaty, a longtime film critic for Entertainment Weekly, notes, basically the only person on the Caddyshack set who was not high on something was Ted Knight, AKA Judge Smails (No. 1 on The Loop's ranking of the best sports movie characters ever). But there was an element of creative magic during production that director Harold Ramis decided to embrace—even if it was often at the expense of what was on the printed page. Some of the movie's most popular scenes, including the infamous "Cinderella story" monologue, were almost entirely improvised, and that led to a mess of editing once filming was complete.
Early screenings of the movie were not kind, nor were the early reviews. But over time, Caddyshack grew into a cultural touchstone, in part because of how many of the stereotypes about golf have held up, but also because the performances by comedic legends such as Bill Murray, Chevy Chase, Ted Knight, and Rodney Dangerfield got better with age.
"It just sort of took time for people to appreciate the movie, and re-watch it," Nashawaty said. "It became sort of a cult movie. If you asked anyone now if Caddyshack was a hit they'd say, 'Of course it was.' But it really wasn't. It was only through word of mouth and VHS that it became a big deal."