The Loop
Verne Lundquist worried Happy Gilmore cameo would upset Augusta National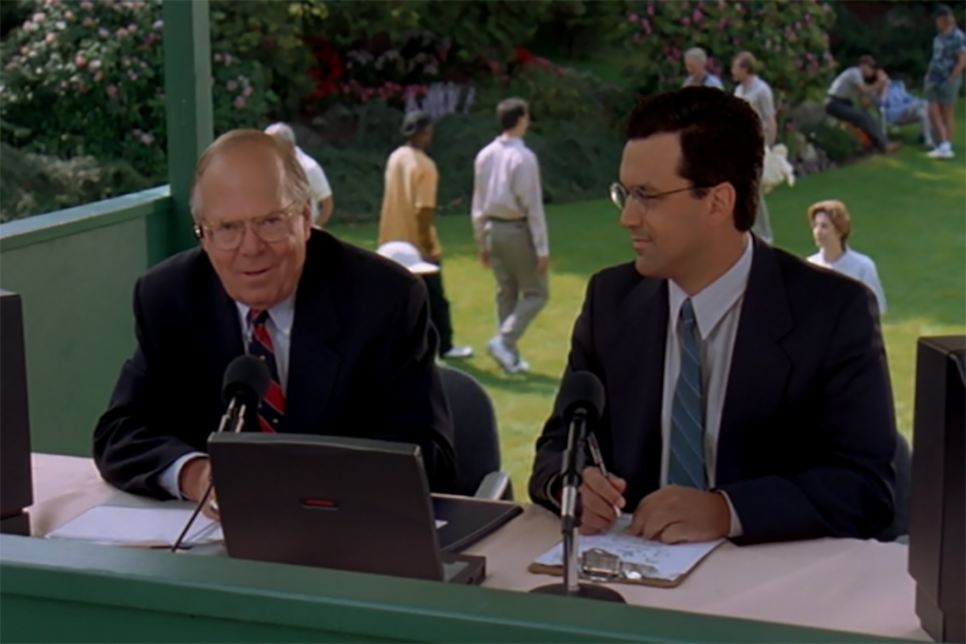 "Happy Gilmore" has provided its share of cultural contributions. Adam Sandler's running-start swing has become a staple on driving ranges (and even during PGA Tour pro-ams). Shooter McGavin is not just one of the greatest antagonists in cinema history, but a must-follow for commentary on the sport. Oh, and the film revived Bob Barker's career. Not bad for a movie that earned a 60 percent on the Tomato-meter.
But for all its benefits, the flick almost had a severe repercussion. At least, that was the opinion of Verne Lundquist, who cameos in the movie as a version of himself.
"I was concerned that it was such a spoof of the game of golf that the folks who were in charge at The Masters might not view it as lightly as I did," the CBS voice said on the Just Not Sports podcast. "But I never, ever, ever heard a word from anyone at CBS when I went back, or Turner, or the folks who run the golf tournament. Ever a word."
Lundquist wasn't being paranoid. Augusta National has banned announcers Jack Whitaker and Gary McCord for commentary less controversial than matters showcased in "Happy Gilmore." Luckily for Lundquist, as well as viewers, he was able to avoid a similar fate.