News
How the goal of reaching the Tour Championship changed in an irregular season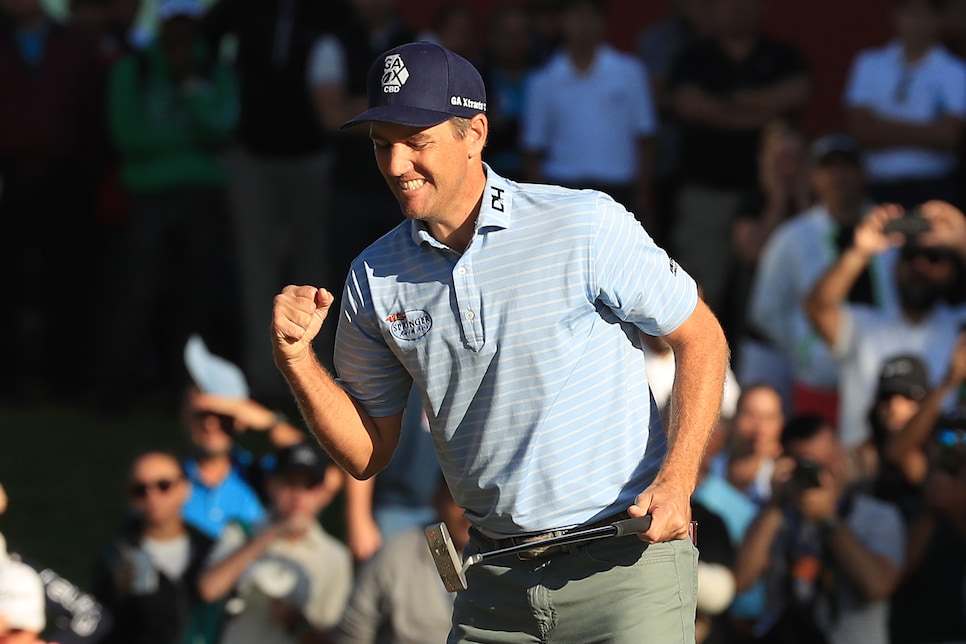 Paul Casey is a goal guy. He starts small with weekly and daily intentions, of the material and abstract variety. Casey sets most of the ambitions himself, although he has a team in the United Kingdom review his year, searching for areas that need improvement, which lead to their own objectives. The list never shrinks, Casey says. With good reason.
"It gets adjusted. Always. But never down. Hopefully never down, or else that means it's time to look for another career," Casey says.
Aside from the occasional Olympic summer, the highest-priority goals remain the same. And among that strata, Casey asserts, is reaching the Tour Championship. "To get there, to have that sense of urgency we don't have any way else on the calendar, it means your season matters," Casey said.
The statement, on the surface, seems appropriate yet slightly out of tune. To fans, the culmination of the FedEx Cup at East Lake is a prestigious event, but not on the plane as the majors or Players Championship. Except it's not just Casey providing testimony.
Dustin Johnson wants the FedEx Cup so badly he publicly passed on the 2020 Tokyo Summer Games (at least, when there were supposed to be Tokyo Summer Games). Justin Thomas equates winning the FedEx Cup to winning Player of the Year, and he's not far off, as four of the past five FedEx champs also earned POY honors, including himself in 2017.
"You definitely have guys that maybe necessarily don't play as well over the course of the year win the FedEx Cup. But all in all, it's not like you can have an average year and not win and win the FedEx Cup. That doesn't happen," Thomas said. "You still need to play some really good golf. … You have to be able to perform in the biggest events, which are these playoff events this year."
Getting to Atlanta was Brendon Todd's goal in the fall … and he didn't even have a tour card.
"Throughout my career, no matter the status, the target stays the same," Todd said. "On the outside, where I was at [522nd in the World Ranking before his win in Bermuda this fall], that probably seems unlikely, maybe delusions. [Yet] that was my confidence, where my mindset was at."
But why? Yes, the financial windfall is enticing—$15 million for first, $400,000 for last place—and there are a handful of perks that come with an East Lake trip, such as major exemptions and spots in other events that will lead to earning easy World Ranking points.
Most, however, echo Thomas, that it's not so much competing at the Tour Championship that matters, per se, but what getting to compete means. In a profession where the margins between good and really good and damn near great can be indecipherable, a player, if only for a season, has reached rarefied air when arriving in Atlanta.
"I suppose you can get hot over a two-, three-week span, and that can make up for a lost season," Casey says. "But there are only a couple players that do that in year. Even then, they were good enough to make the postseason. There are no pretenders at East Lake."
Which is why reaching the Tour Championship means so much to so many. Well, most years that is.
The thing about goals is they need to be recalibrated. In golf, that usually means a correction from success and struggles, the test a course is presenting or how a tournament is playing out. This year was not like most years, the PGA Tour suspending operations for three months due to the COVID-19 pandemic.
The tour extended the playing status of its members to the 2020-'21 season, eliminating the worries about making sure you're in the top 125 on the FedEx Cup points list and not losing your tour card. Still, some players weren't quite sure how to proceed.
For Matthew Wolff, who won in just his third professional start in 2019 but had experienced somewhat of a sophomore slump before the stoppage, it was changing his gaze from the short term to the horizon.
"Goal-setting can be dangerous, especially if it looks like they might not happen, so you begin to press and it throws you off," Wolff says. "You lose sight of what matters."
Wolff wanted to win, to compete … but on his time. "I've learned fairly early to block things out," he says. "The only expectations I have come from me." The attitude paid dividends; Wolff bounced back after the restart, coming in second at the Rocket Mortgage Classic and placing T-4 at the PGA Championship. And it nearly got him all the way to Atlanta, Wolff just missing out on the Tour Championship by finishing 35th in the points standings.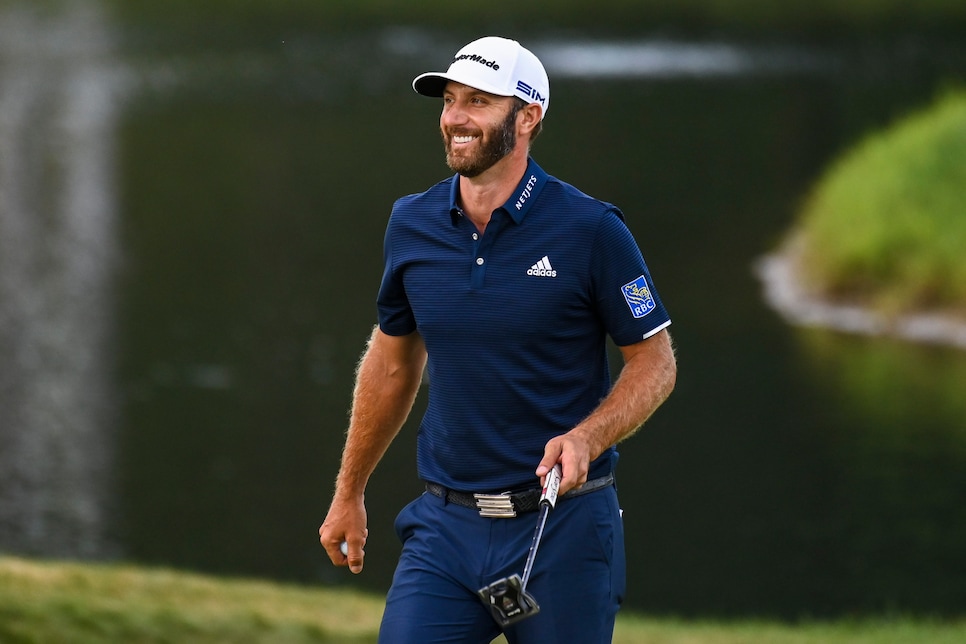 Johnson, after having knee surgery last fall, maintains his goal was merely having faith in himself. "Obviously coming off of an injury and then only playing a couple tournaments before our shutdown didn't help," Johnson says of his early-season woes. "But I put in the work, I've put in enough hard work to where my game should be spot on all the time. It was trusting it would come around."
That conviction came through. On the playoff bubble in mid-June, Johnson broke through at the Travelers Championship. Thanks to the victory at TPC River Highlands, coupled with a strong performance at the PGA Championship and a win/runner-up showing in the first two playoff events, he enters East Lake atop the Tour Championship leader board.
Todd's challenge was a different beast. He was in the midst of a career renaissance when the tour came to a halt. He was in fourth in the FedEx Cup standings when professional golf resumed in June, but worried his hot streak may be doused.
"It hurt because I played really well, and had a good first round at Players [when played stopped]. Three months away wasn't good for my career," Todd says.
Todd's focus was on the habits and practice that spurred his turnaround, believing that would facilitate more success. "Once you take a breath and step away, you realize you're just trying to play golf," Todd says. "For me, that's hitting fairways. If I did that, everything would take care of itself."
Then there is Casey, who says his golf priorities went "out the window."
"To be honest, I'm still getting my head around it," Casey says. "I didn't start back up until Travelers [the tour's third event], just to see what [playing in the COVID bubble] was about. The goal was to win Travelers, but then you threw in a new goal. 'Don't get the virus.' That was, is, at the forefront.
"And the season, it was just kind of thrown off, right? The focus on the big goals, they weren't as acutely in the front of your mind. Not when people are being furloughed or losing their jobs. For me, the goal of the season was now to try and attain a sense of normalcy."
The tour and its players ultimately navigated its season, with a few bumps along the way, to Tour Championship. For those still playing, the mission is simple.
"Obviously, the goal was to be No. 1 going into East Lake, and I am still No. 1. I like my position," Johnson said Sunday after the BMW Championship. "I feel like the game is in really good form right now."
Todd, making his first Tour Championship appearance since 2014, views this week as both a competition and accomplishment. "You're trying to win a golf tournament against the best. That's an extremely hard thing to do," says Todd, who starts the tournament seven strokes back of DJ. "But you have to allow yourself the moment to appreciate the opportunity."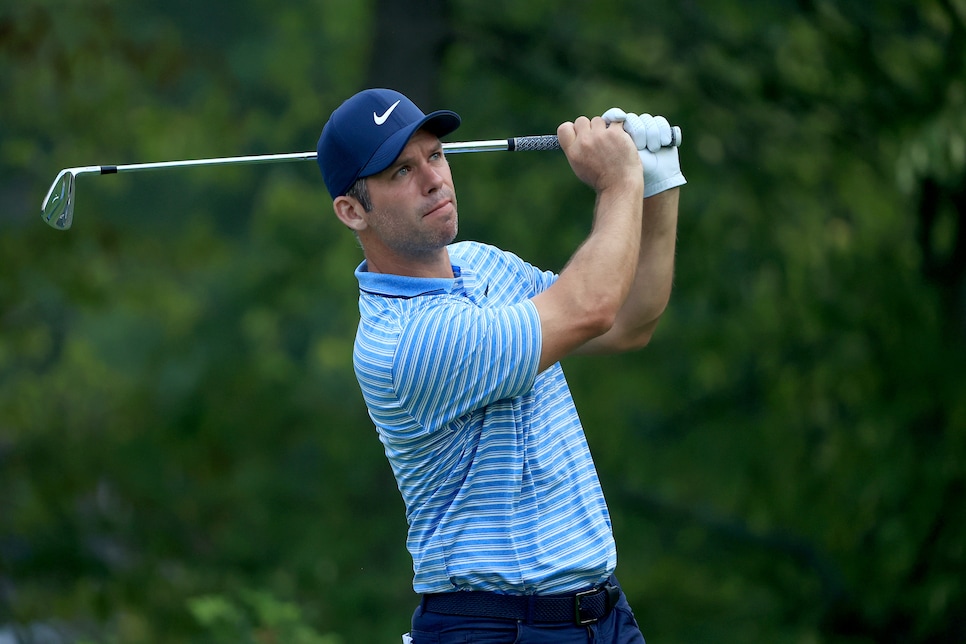 Casey ultimately didn't make the Tour Championship, hamstrung by a limited playing schedule to start the year. He's also not oblivious of his standing.
"It's not great to know you're not good at something. Golf exposes you," Casey said, pointing to a shanked 8-iron at The Northern Trust. "There is nowhere to hide.
"But I don't call it bad. I call it an opportunity to get better. You have to be honest. You have to do that. If you don't, you're not truly trying to be as good as you can be."
Casey is using the week off to figure out next season's goals. A season that begins next week at the Safeway Open. As Casey says, the list doesn't really change. Instead, it's how he's going to attain them.
"What's the saying, 'A goal without a plan is a dream.' It's the process of how to get there," Casey says. "That's the bit you can write books on. That's the complex thing, the practice, the hours, the structure to get there. Getting to the playoffs, where if you don't play well you don't play the next week, that everything is on the line … if that's not your goal, what is?"