News
'The money out here is comical': Latest podcast looks at the lucrative life of a PGA Tour pro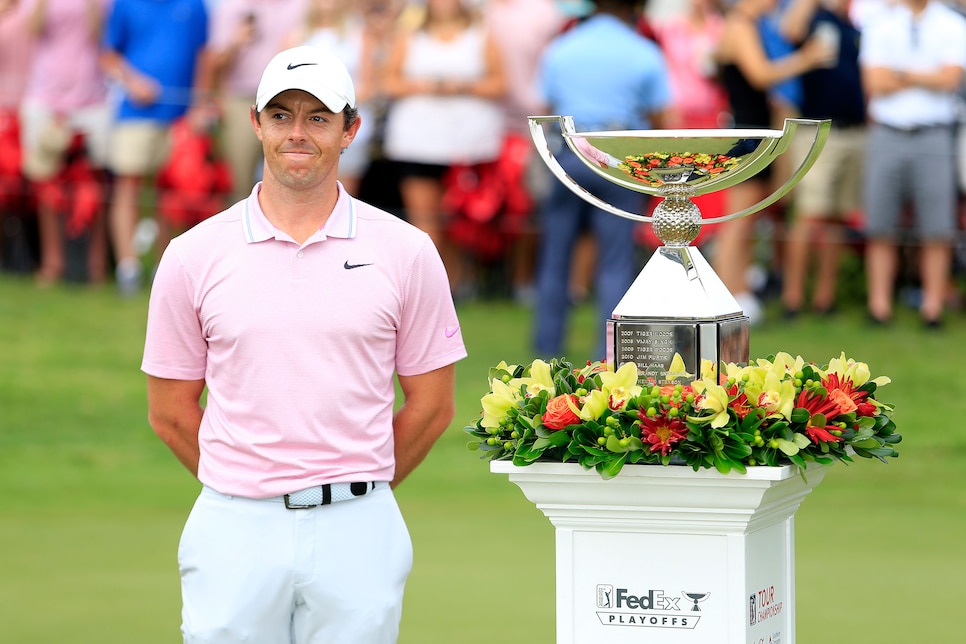 This week at the Tour Championship, the winner will take home the FedEx Cup and its $15 million grand prize. The last-place finisher in the 30-man field can soothe his battered ego with a near $400,000 consolation payout. Many players will arrive at Atlanta's East Lake Golf Club by way of a private jet.
By now you are likely aware that elite professional golfers are rich. "The money out here is comical," PGA Tour player Joel Dahmen says. What you may not appreciate is the confluence of events that led to this point. And that's the subject of our latest episode of Golf Digest's deep-dive podcast, Local Knowledge. In examining the rise in purses and off-the-course opportunities for golfers, you need to understand the role not just Tiger Woods played in popularizing golf, but Greg Norman, Arnold Palmer, and even Ben Hogan and Byron Nelson. You need to recognize why TV has been so integral to the PGA Tour's growth. And you need to know that despite all these outlandish figures, pro golf still comes with plenty of pain.
"I get to play golf for a living. I'm super lucky, super fortunate. But it's still work," Dahmen said. "I'm treating it like work. We're on the road 25, 30 weeks out of the year. People don't realize how taxing that is. Catching flights, or hotels, or rental houses, different things every week. They see Thursday-Sunday and a big check on Sunday, but there's been a lot of blood, sweat and tears to get there. So yeah, I'm super thankful and super fortunate, and I hope I can get there for a long time."
Dahmen offers one perspective of the financial landscape on tour to host Daniel Rapaport. We also hear from veteran player agents and Golf Digest equipment editor E. Michael Johnson, who has covered the business side of golf for decades.
Along the way we also look at the precarious state of the economy during the pandemic to determine whether this sort of windfall for golf can continue. Short answer: Maybe.
You can listen to the full episode below, or you can subscribe wherever you get your podcasts.