The Loop
The entire Mets broadcast team is officially at a loss for words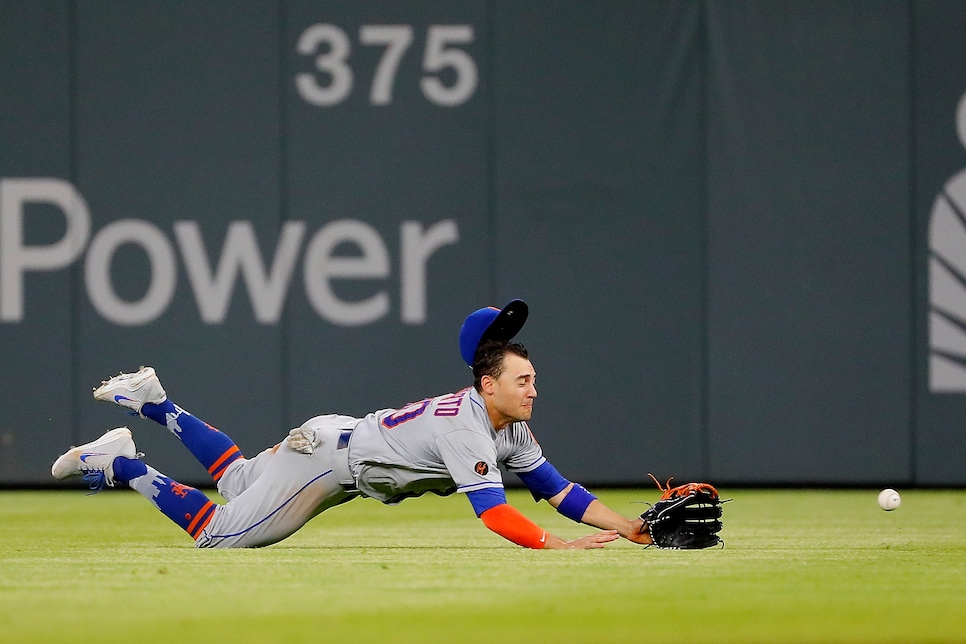 Sunday, April 15, despite being uncomfortably cold for a baseball game, was a great day for New York Mets fans. After starting the season 11-1, the Mets had finally lost a second game a day earlier, but responded with a 3-2 victory over the Milwuakee Brewers at Citi Field, powered by eight strikeouts from Noah Syndergaard and a walk-off homer from Wilmer Flores. The Mets were 12-2, off to the best start in franchise history, and all was well.
Fast forward to May 30 and all is no longer well. The Mets have crumbled as only the Mets can, going 14-24 in their next 38 games and losing key player after key player to injury. First it was veteran and great-clubhouse guy Todd Frazier, then it was Yoenis Cespedes, then Juan Lagares and then came the last straw on Tuesday, when Syndergaard was placed on the disabled list with a strained ligament in his right index finger and Steven Matz left the team's game against the Atlanta Braves with discomfort in his left middle finger. At the time, the Mets led 4-0, and eventually lost 7-6 on a walk-off for the second time in three games. How much pain can one fanbase take?
After Matz left the game, fans watching heard the toll this franchise has taken on the Mets entire broadcast team in the bottom of the fourth inning. Play-by-play man Gary Cohen officially ran out of words to describe the Amazin's luck:
Franchise legend-turned color man Keith Hernandez, a guy who has a habit of lightening the broadcast and adding a little humor whenever possible, could not shake the depression that had begun to set in on Tuesday night:
Like he said, he gets paid by the word, and he too has run out of them. This is a man who is now tweeting everything that pops into his head and he couldn't even muster up a "well, maybe their luck will turn around at some point." What a disaster.
Meanwhile, their crosstown rival New York Yankees can't stop winning games in epic fashion, and they'll make the short trek over to Citi Field the weekend after next in a series the Mets desperately need to take two games from just to give their fans something to feel good about. For their sake, for Keith and Gary's sake, and for the new Mr. Met's sake, let's hope they do, because no one should have to be this sad.