The Loop
Mr. Met fired after giving fans the finger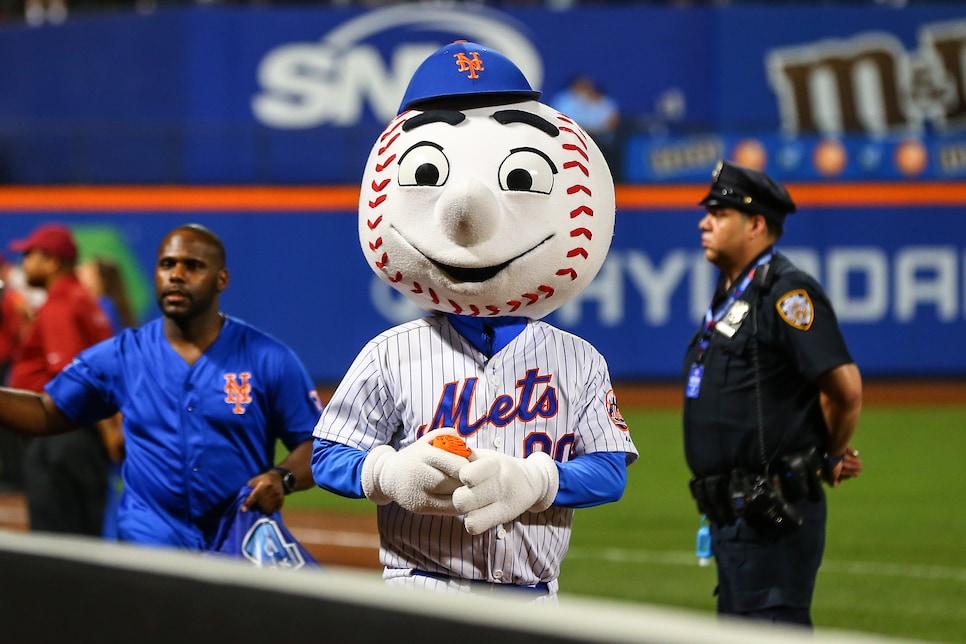 Oh, how the mighty have fallen.
On Monday, arguably the greatest golfer ever, Tiger Woods, was arrested on suspicion of driving under the influence. A mere two days later, arguably the greatest mascot ever, Mr. Met, has been sacked by the New York Mets.
The cause? On Wednesday night at Citi Field, in an all-to-familiar scene, the Mets followed up a three-game winning streak with a 7-1 loss to the Milwaukee Brewers. Understandably the fans were upset, but none as upset as the lovable baseball-headed character known as Mr. Met. The video below is very short, and it's unclear what these fans were saying to the mascot. Whatever it was, he reacted in an unkind manner.
Unfortunately for Mr. Met, this is 2017, and every move you make is likely being recorded. The organization immediately issued an apology and fired the man behind the costume.
It's been one step forward, two steps back for the Mets this season. And while a mascot seems pretty irrelevant in the big picture for an MLB franchise, it's the last type of publicity the team wants to deal with. But the big question is, did they make the wrong decision?