Turn Those Horns Upside Down
Texas A&M player hits Texas with vicious horns down after grand slam, continues the best trend in college baseball
A few weeks ago, we introduced you to Texas State reliever Triston Stivors, who had just gone viral for throwing up the horns down after sealing an incredible upset victory over top-ranked Texas. It was an incredible scene and if you're a self-respecting Longhorn hater of earth, we highly suggest you watch it.
As great as it was, however, Stivors' horns down was merely the match that lit the fuse of the horns-down powder keg, which went boom again on Tuesday when Texas A&M's Dylan Rock punctuated this massive, go-ahead grand slam against their dreaded burnt-orange rivals with a familiar gesture. Watch carefully as he crosses home plate …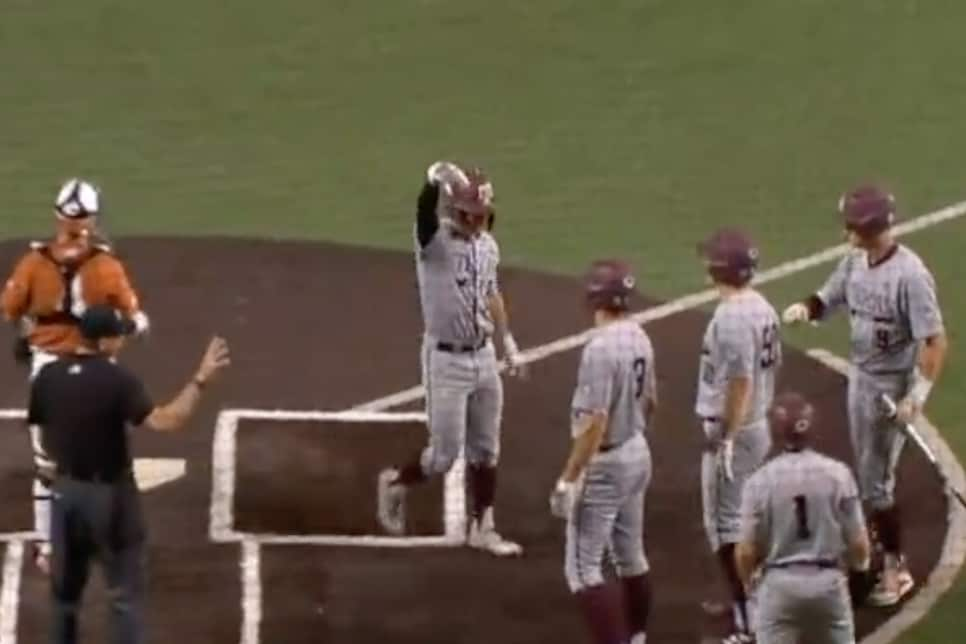 Safe to say the horns down is approaching "trend" status in college baseball and currently shows no sign of slowing down. Next up for the Longhorns after their 12-9 loss on Tuesday is a three-game series with, you guessed it, Oklahoma. Turn those frowns horns upside down, folks. Something tells us this has only just begun.