News
Nobody runs away like Dustin Johnson and four other takeaways from Day 4 of the Northern Trust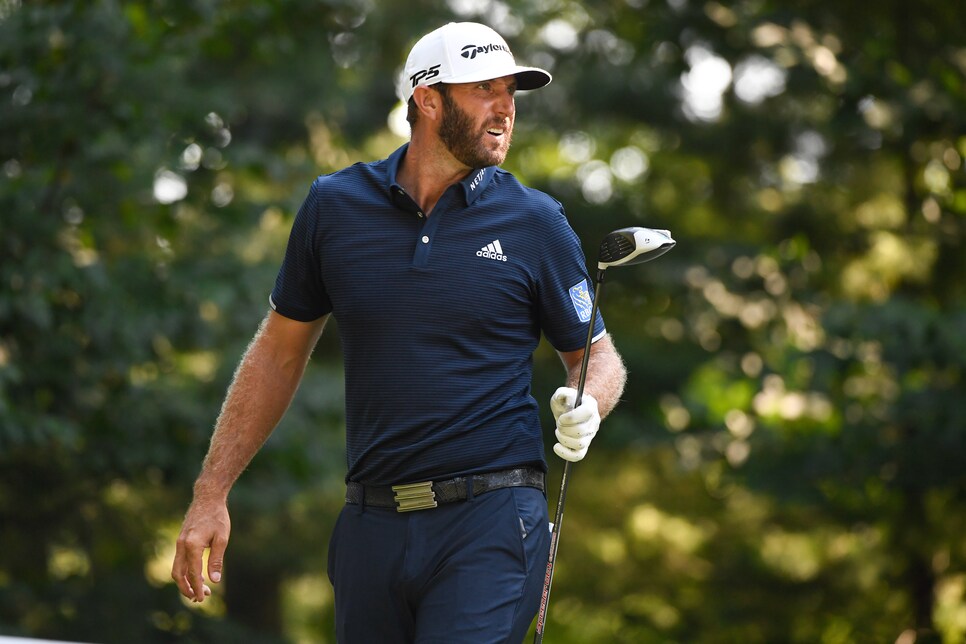 As is often the case with a Dustin Johnson victory, Sunday's triumph at The Northern Trust was not without its hiccups.
Fortunately for Johnson, those hiccups had nothing to do with his play. Rather, they involved a huge rain storm that rolled into TPC Boston with just two holes remaining. When Johnson returned to the course at 7:15 p.m. EDT, he still had a nine-shot edge, which made the late-day delay a little bit easier to handle.
Johnson was in peak form this week, earning his 22nd career PGA Tour victory and his third in this event (at three different courses). He jumped to No. 1 in the World Rankings and No. 1 in the FedEx Cup points standings while nearly breaking the PGA Tour 72-hole scoring record. Here then are our five takeaways from DJ's walk-in-the-park final round.
Is Dustin Johnson's best better than everyone else's best?
It's everybody's favorite debate that has no definitive answer: Whose best is THE best? AKA, when (insert player) has his A game, he's unbeatable.
There are so many guys you could make a case for, which is the problem with coming up with that definitive answer. Rory McIlroy, Justin Thomas, Jon Rahm and Brooks Koepka all have that next gear. Bryson DeChambeau has shown this season that he has it, too. Hell, right now, you could argue Webb Simpson is very difficult to beat when he goes off. Also, Tiger Woods, who you may have heard of, can be somewhat difficult to beat when he puts it all together (see: 2019 Masters, 2019 Zozo Championship and 80 other PGA Tour victories).
I realize I just essentially said that this whole discussion is pointless, but Dustin Johnson's "best" really might be better than everyone else's. No one runs away and hides like him, and a perfect example of that (besides this week at The Northern Trust) was the 2019 WGC-Mexico Championship, when he completely buried Rory McIlroy, who played extremely well that week but not well enough to compete with DJ's absolute "best." This latest victory marked the fifth time Johnson has won a tournament by five shots or more. It's Tiger-esque stuff.
Johnson brought his best to TPC Boston this week, leaving no doubt with rounds of 67-60-64-63 en route to a 30-under total, the second lowest in relation to par in PGA Tour history. Everyone was playing for second on Sunday, which seems insane given everyone was in the high teens under par entering the final round. Before they were barely off the first tee, however, they were nine, 10 or 11 shots back. Imagine shooting nearly 20 under, as runner-up Harris English did, and losing by DOUBLE DIGITS? That's the type of golf you're attempting to compete with when Johnson is hitting effortless 320-plus-yard fades, hunting for flags with his irons and wedges, and making every putt he looks at. DJ decided he wanted to win this week. When that happens, you might as well not even show up.
Which brings me to my next point …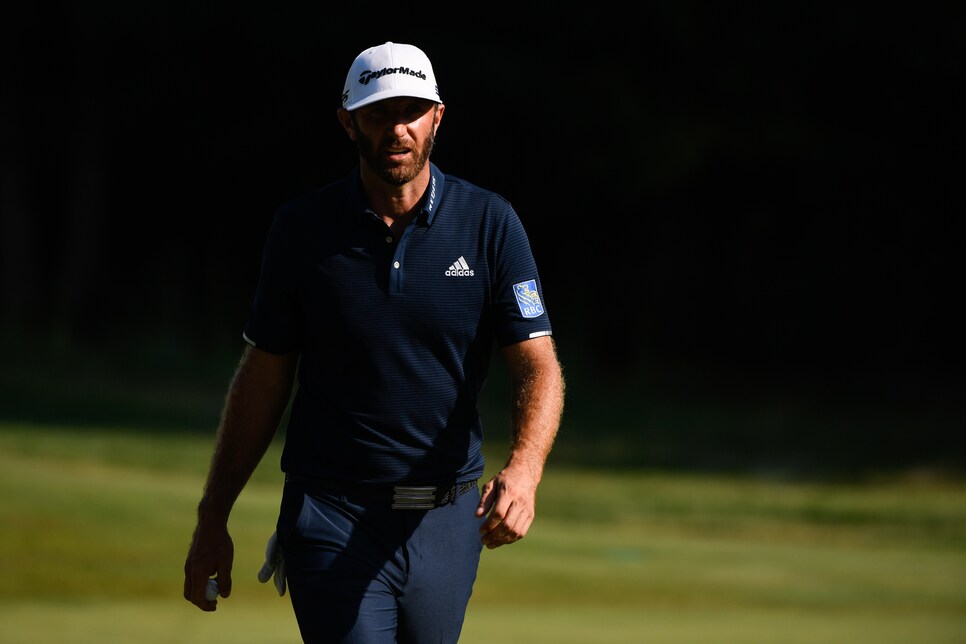 No one is more frustrating to watch than Dustin Johnson
It's sad, but all I can think about when watching a video-game-like performance from Dustin Johnson in a regular ol' PGA Tour event is "why can't he do this more often in majors?" Rather than just appreciate what's happening, I'm frustrated by it.
That's not to say he's bad in majors. He's far from it. He's incredible in them! In 43 career major starts, Johnson has 18 top 10s, 10 top fives and seven top threes. Of course, just one of those is a victory, and five of them are seconds, including a second straight PGA runner-up at Harding Park two weeks ago. It's so brutal to look at the majors section of his Wikipedia page and yet I probably do it once a month.
The problem is Johnson just never seems to have a week like he did this week at a major. He was far and away the best player at the 2016 U.S. Open at Oakmont, but as you may recall, it was still a nail-biter to the end. Why can't he run away with a Masters? Win a PGA by five? Step on everybody's throat at a U.S. Open? It's maddening.
The simple answer is that majors are very hard to win and the pressure to win them is far more immense than it is at the Sentry TOC or The Northern Trust. Not to mention you need a little luck to win them, too, which Johnson has had, well, very little of. If I had to compare DJ to another athlete from a different sport, he has some Aaron Rodgers in him. An all-world talent with an all-time great regular-season record but just one big one. I hope for both DJ and Rodgers' sake that we aren't still saying that a decade from now.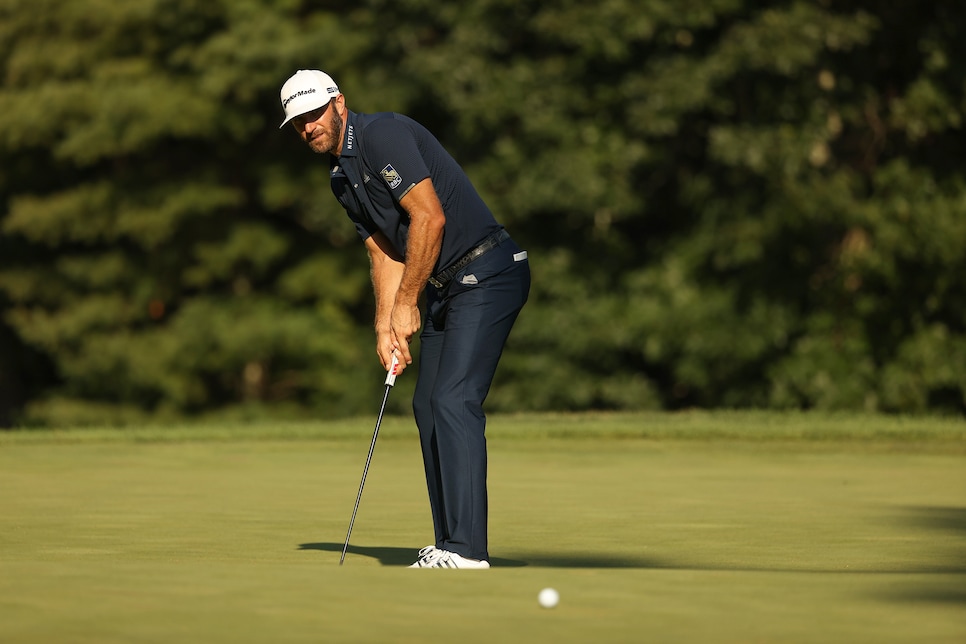 The "I-actually-care-right-now" Dustin Johnson is a legendary putter
When you win by 11, you get three separate takeaways. Those are the rules. (If we're being honest, DJ deserves all five this week.) When this man cares and is fully engaged, he is one of the best putters on the planet, and yet the flat stick remains an under-appreciated part of his game. It's probably because his putting statistics each year aren't that great, but his good putting weeks are absolutely elite—and they usually end in victory. Since the 2019 WGC-Mexico Championship, Johnson has gained at least six strokes or more putting at five tournaments. Three of those he's won (2019 WGC-Mexico, 2020 Travelers, 2020 Northern Trust) and the other two times he finished runner-up (2020 PGA) and seventh (2020 Sentry TOC). When he rolls it nicely, he contends and often wins. What's most impressive is how he handles the shorter putts, the ones you have to have to keep the momentum going. He makes them all when he needs to, then sprinkles in some bombs when he can. To be as good as Johnson is tee-to-green and to be that good when he arrives at the green is legitimately not fair.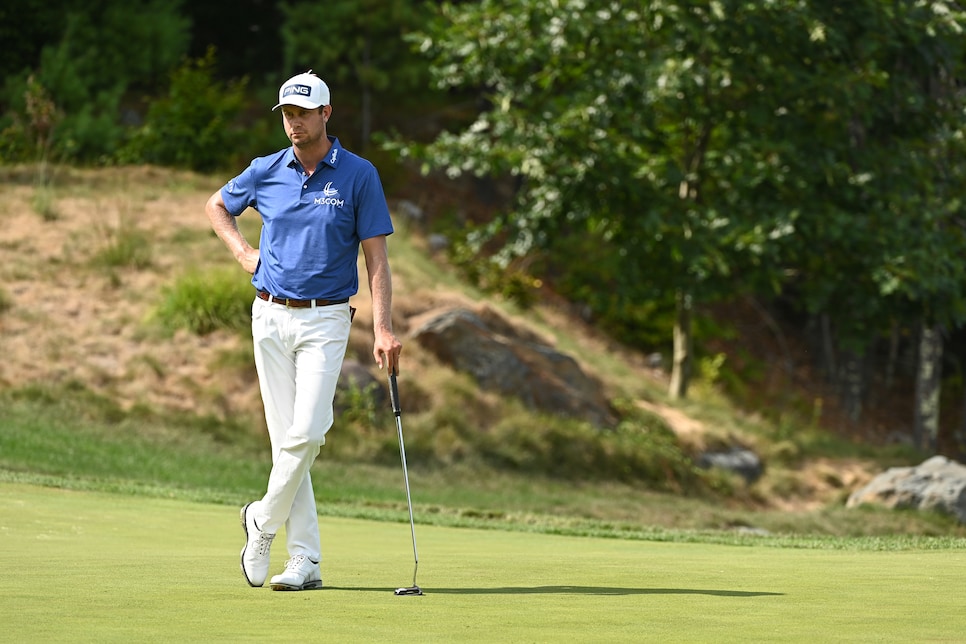 Playing for second ain't bad in the playoffs
A wise, fictional NASCAR racer once said "if you ain't first, you're last." Luckily, Harris English doesn't live by the same motto. That or he's never seen "Talladega Nights."
If there were ever a week to play for second, it was this week for the former Georgia Bulldog. He played the final round exactly how he should have, shooting a two-under 69 to lock up solo second, vaulting him from 27th to sixth in the FedEx Cup standings. Now, if he has another good week in Chicago, he's going to have a legitimate chance to win the whole thing at the Tour Championship at East Lake. English has multiple wins on tour and has always been a very solid player, but who would have picked him to have a serious shot at the FedEx Cup at the beginning of the year? Last season English didn't even make the playoffs, and he hasn't made it past The Northern Trust since 2016. Tour Championship appearances? Just one in 2013. Not all runners-up are created equal. This was an enormous day for English.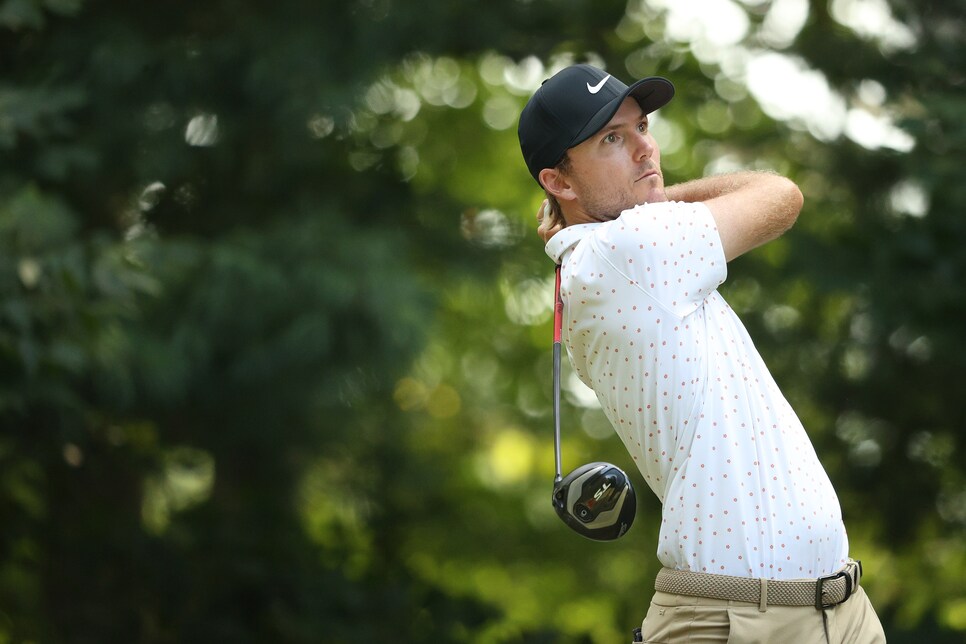 Shoutout to the FedEx Cup bubble boys
My esteemed colleague Joel Beall has a longer piece on the bubble boys, but we've got to give them a little hat tip now, too. Specifically Russell Henley, who entered the week 101st in the FedEx Cup standings, needing a top 10 at minimum to get inside the top 70 and advance to the BMW Championship. After a horrible start to the season, Henley had been playing well of late (T-7 at Workday, T-9 at Wyndham). That continued with his T-8 at TPC Boston, which featured a clutch three-under 68 on Sunday that jumped him to 61st. He's the type of guy who makes these playoffs so fascinating to watch, because after months of struggles, all he needs is a few good weeks at the end of the season to make it a career-year.
Others who went from outside the top 70 to inside included Alex Noren (78th to 47th), Harry Higgs (72nd to 48th), Robby Shelton (81st to 62nd), Jason Kokrak (90th to 66th) and Louis Oosthuizen, who went from 99th to 70th on the nose (thanks to a birdie on the 72nd hole after the weather delay), knocking out Doc Redman from the BMW Championship.