News
Charlie Woods wins again, keeps rolling through competition in South Florida junior circuit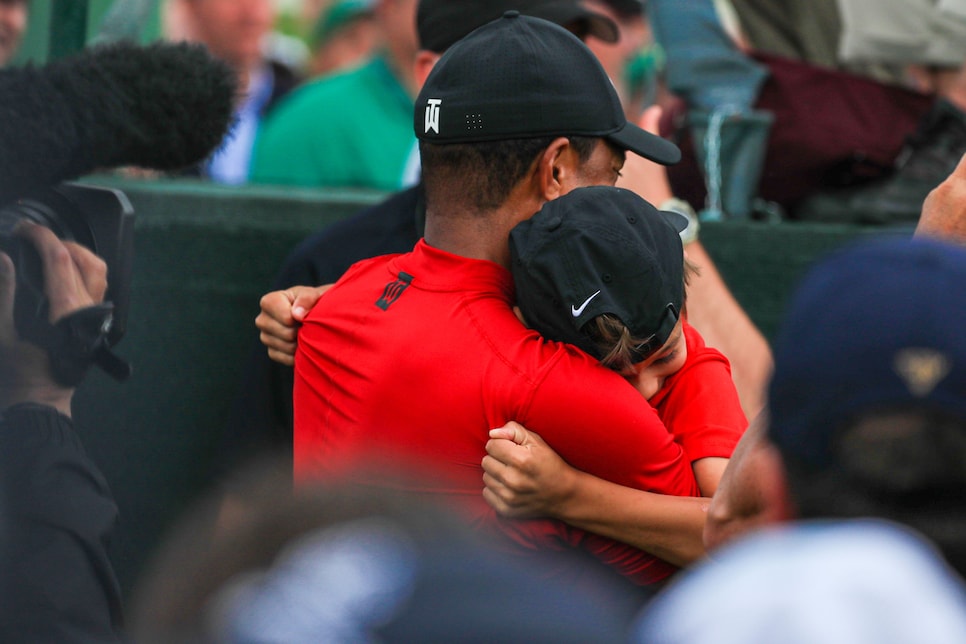 When the child of a star athlete starts competing in the same sport, unfair expectations are a given. Results, at least the kind Charlie Woods has produced of late, are much harder to come by.
While Tiger Woods competes in the FedEx Cup, Charlie has been busy dominating the South Florida junior golf circuit.
Two weeks after winning a nine-hole U.S. Kids event by five shots thanks to a three-under-par 33, Charlie, 11, finished in red figures again on Saturday. This time, he won his 9-11 age division by three shots at a PGA South Florida Section tournament. Here's a look at the leader board: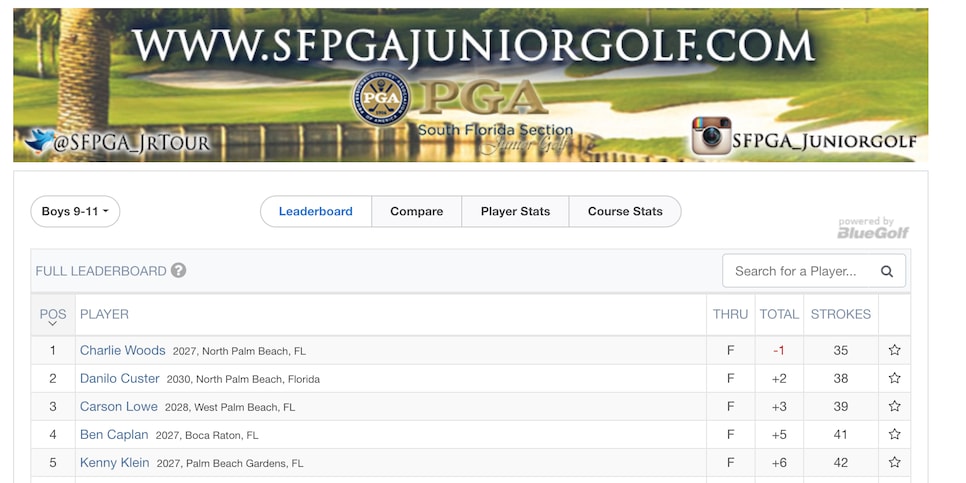 So that's back-to-back wins by a combined eight shots. Not too shabby.
Tiger has been spotted caddieing for Charlie a couple times in the past year. He's playing this weekend, though, at the Northern Trust, the opening event of the PGA Tour's FedEx Cup Playoffs.
In a recent interview at the shoot for the second season of Tiger's "My Game" video series on Golf Digest Schools and GOLFTV, Woods had this to say about Charlie's game:
"I'm still winning … for now," Woods said. "He's starting to get into it. He's starting to understand how to play. He's asking me the right questions. I've kept it competitive with his par, so it's been just an absolute blast to go out there and just be with him. It reminds me so much of me and my dad [growing up]."
Woods was then asked whether he thinks his son can break some of his records.
"I don't know. It depends how bad he wants it. It's all on him. I wanted it at a very, very early age. I wanted to compete and play in this game. That's on him—whether he wants it or not."
Charlie actually had it to three under on Saturday before bogeying his final two holes. So the kid still has plenty to work on. He also has plenty of time. Again, he's only 11.