News
Tiger says he's still beating his son at golf 'for now', Charlie's success 'depends on how bad he wants it'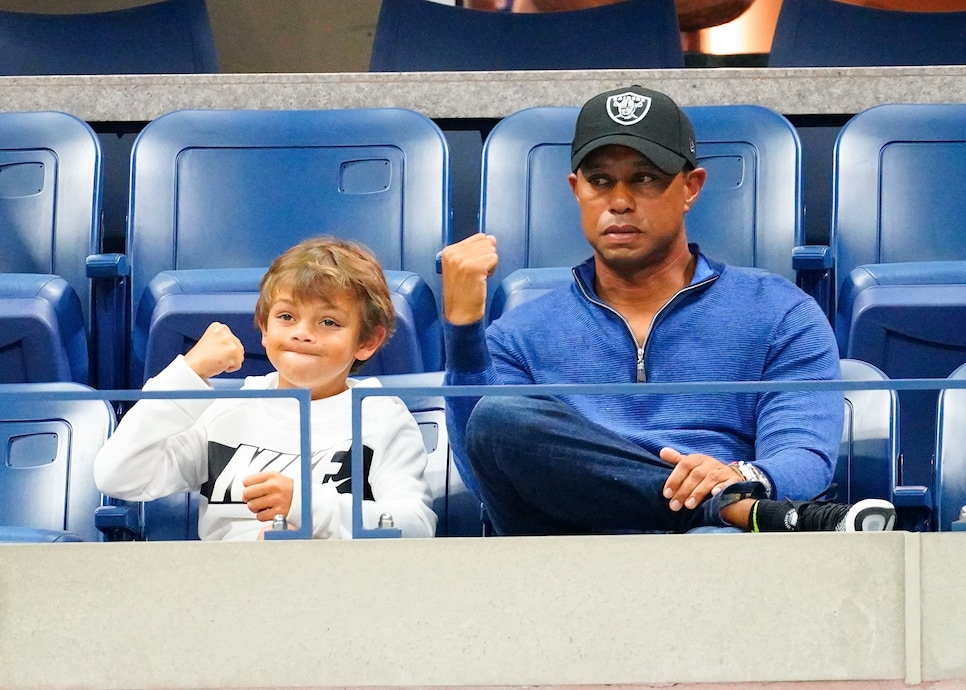 Golf fans' eyes were always going to be fixated upon Charlie Woods. Such is the inescapable reality for the only son of arguably the greatest player to ever swing a club.
The fascination reached a new level earlier this year, when a clandestine video was posted to social media showing the younger Woods hitting a ball on a driving range in front of his oh-so famous father/coach. In addition to starting a rather heated debate over the merits of publicizing a pre-teen's swing, the video—in which Charlie flashes an effortlessly powerful, gorgeous action—whet the appetites for those eager to push the narrative that Charlie Woods will fill the impossible-to-fill shoes of Tiger Woods.
In an interview at the shoot for the second season of Tiger's "My Game" video series on Golf Digest Schools and GOLFTV, Woods spoke in detail about the progress his 11-year-old son is making on the golf course.
"I'm still winning … for now," the 15-time major champion said. "He's starting to get into it. He's starting to understand how to play. He's asking me the right questions. I've kept it competitive with his par, so it's been just an absolute blast to go out there and just be with him. It reminds me so much of me and my dad [growing up]."
Woods was eventually asked whether he thinks his son can break some of his records.
"I don't know. It depends how bad he wants it. It's all on him. I wanted it at a very, very early age. I wanted to compete and play in this game. That's on him—whether he wants it or not."
For Woods' full comments, watch the video embedded below.