PGA Tour
Tony Finau is having déjà vu, an A+ slow-play joke and a PGA Tour debut unlike any other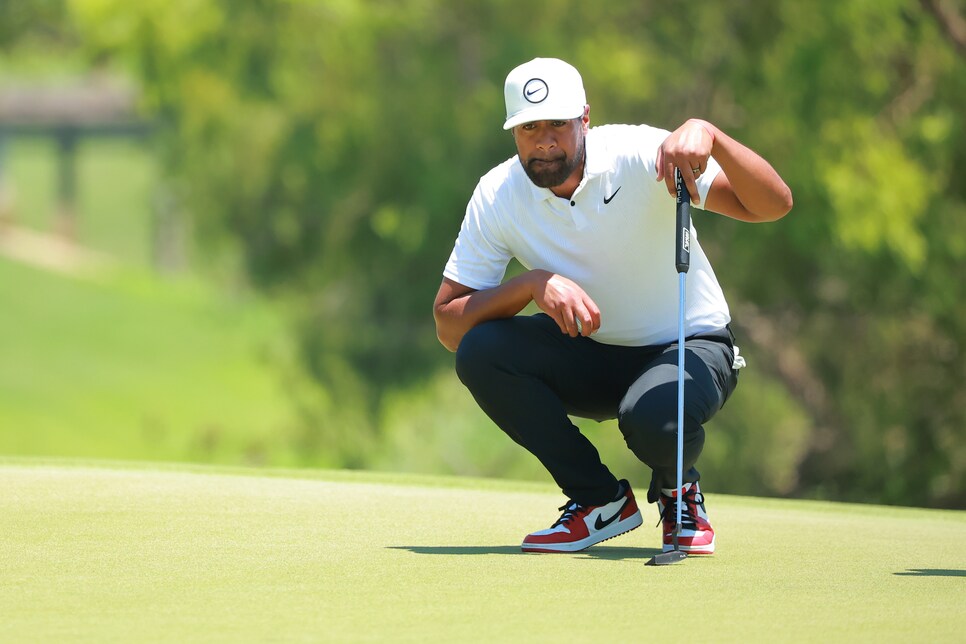 Right around this time last year, in fact, quite literally at this time last year, Tony Finau rolled into the Mexico Open looking a little lost. In the 11 starts prior, he had missed four cuts and failed to record a single finish higher than 19th. And that 19th came at the Sentry Tournament of Champions, which featured a field of just 38 players.
To see one of the more consistent players in the world struggling like that (they didn't call him "Top-10 Tony" for nothing) was certainly perplexing, especially around the time of the season every top player is looking to peak. Fortunately, a switch flipped, Finau finishing runner-up to Jon Rahm at Vidanta. His season took off from there, with Finau picking up two wins in back-to-back weeks in July. He won again this past fall at the Houston Open, giving him five in his career.
There appears to be some serious deja vu in play for Finau this week, the 33-year-old posting the second-lowest 36-hole total of his career at 13-under 129 (65-64) despite failing to post a top 10 in his last six starts. To be fair, though, Finau didn't come in as lost as he did a year ago, but it was a noticeable quiet stretch for a guy who is expected to contend every time he tees it up after a remarkable run in 2022.
"This was a place where a lot of things changed for me last season," Finau said on Friday. "I was able to post a second-place finish and just have a nice final round, make some putts that were very important and then it carried me into a very nice finish to last season. Hopefully, I continue the good putting into this weekend and into the rest of this season."
As is the case for so many top players, the putter is generally the club that keeps Finau from winning at a Rahm-like clip. It did so here last year, when Finau lost two strokes with the flat stick and still managed to finish just one shot behind the Spaniard. This week, he's gained more than two strokes on the green in each round, pairing beautifully with his +3.234 SG/off-the-tee and +5.718 SG/tee-to-green numbers. A hot putter makes ball-striking weeks like those go from what-could-have-been weeks to weeks that end in victory.
"I played really nicely over the last couple days, was able to capitalize with the putter on shots that I hit pretty close," he said. "That was probably the biggest story, hitting it nicely, but being able to capitalize with the putter is very important out here and I was able to do that over the last couple days.
"I did some great putting work with my coach last week I think and I always feel like I'm a good putter, just sometimes you've got to ride the waves with your putter throughout a season. I haven't putted it great statistically over the last couple months, but things change fast."
Things do change fast, especially in Mexico, a place Finau might want to begin his year in going forward if these are the results its going to produce.
Here are three other takeaways from Friday's second round of the Mexico Open.
Matt Every needs way more TV time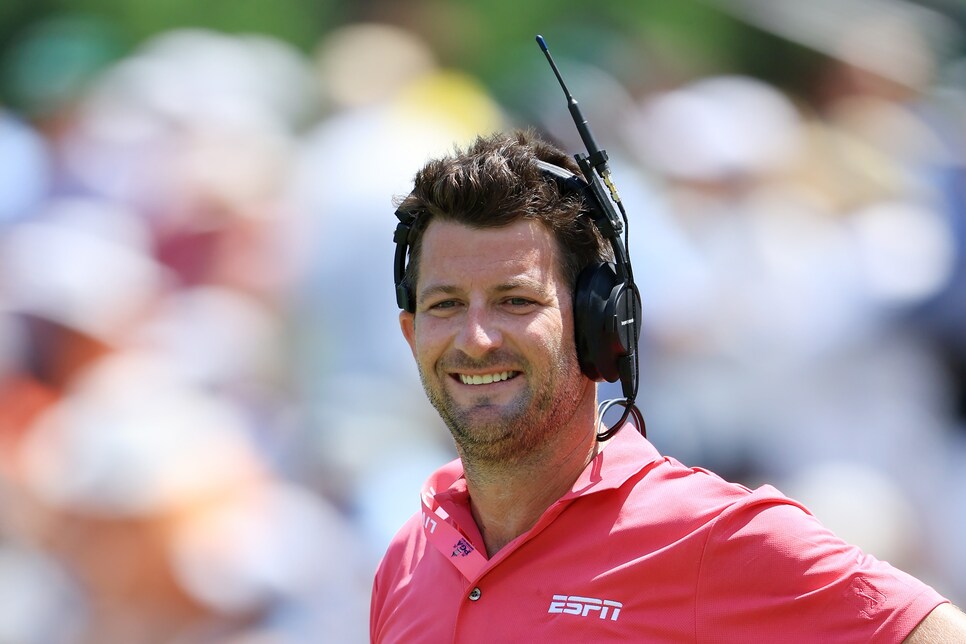 When we spoke to Matt Every on The Loop podcast in March (shameless plug SZN), the two-time Bay Hill winner sounded a little unsure of his television career, which began in the fall of 2021. Every, who earned a reputation for saying whatever was on his mind during his playing career, was a perfect fit for the job. "I'm not afraid of anyone out here," he said before he got behind the mic. "I'll say what I want to say. I think some people might be afraid I'll slip up and say something stupid, but those are the people that don't really know."
As far as we're aware, Every said nothing stupid during his trial run, but when we began hearing less of him this year you had to wonder if he gave up TV already or if he just wasn't asked to come back. That felt implied when he told us, "I don't know what the deal is" last month. Of course, it didn't help that he's still chasing the PGA Tour dream, meaning his time is limited.
This week, the deal seems to be that Every is back on ESPN+'s PGA Tour Live coverage, and he made his presence felt immediately when I flipped it on mid-morning. Finau, leading at the time, was going through his pre-shot routine and having a lengthy discussion with caddie Mark Urbanek before attacking the par-3 fifth hole. Every, famous for his hatred of slow play (Every once pulled up a chair in the middle of the fairway while waiting on the group ahead), took notice and delivered an A+ crack on slow play, which has been quite the hot-button issue on tour of late.
"I feel like, through the years, the [player-caddie] conversations have gotten longer and longer," Every said, to which one of his broadcast partners replied "the information has become greater and greater, hasn't it?"
"Yeah, but Johnny," Every replied, "sometimes these guys, like from the middle of the fairway and it's a stock 7 [iron] and they're trying to solve a crime out there."
Finally, somebody had the gall to just come out and say it. It often feels like these commentators dance around the slow-play topic, ignore it entirely, or make excuses for it. It should not take multiple minutes to pull out a 7 iron and fire away, which shouldn't be a controversial opinion. It's common sense. More common sense, and more Matt Every, on my TV, please.
A PGA Tour debut unlike any other
Just by earning a sponsor's exemption and teeing it up in Mexico, his home country, 26-year-old Raul Pereda could call it a successful week. But he had other ideas on Thursday, opening with a six-under 65 in his very first round on the PGA Tour. Making it even more impressive was the fact it was a bogey-free round. Those are hard to come by for seasoned vets, let alone the 810th-ranked golfer in the world.
The true test for guys like Pereda, as always, is could he back it up the following day. Let's check in on that...
Beginner's luck? We kid, we kid. What a golf shot, what a moment. Pereda had to confirm with the cameraman that it went in soon after, yielding this hilarious reaction:
High-fiving the cameraman is a new one, but you'd high five literally any one in your general vicinity if you holed out for eagle from 250 yards. Special start to an already special week for this dude.