PGA Tour
'I've never seen anything like that': Massive swarm of bees causes players to hit the deck at Mexico Open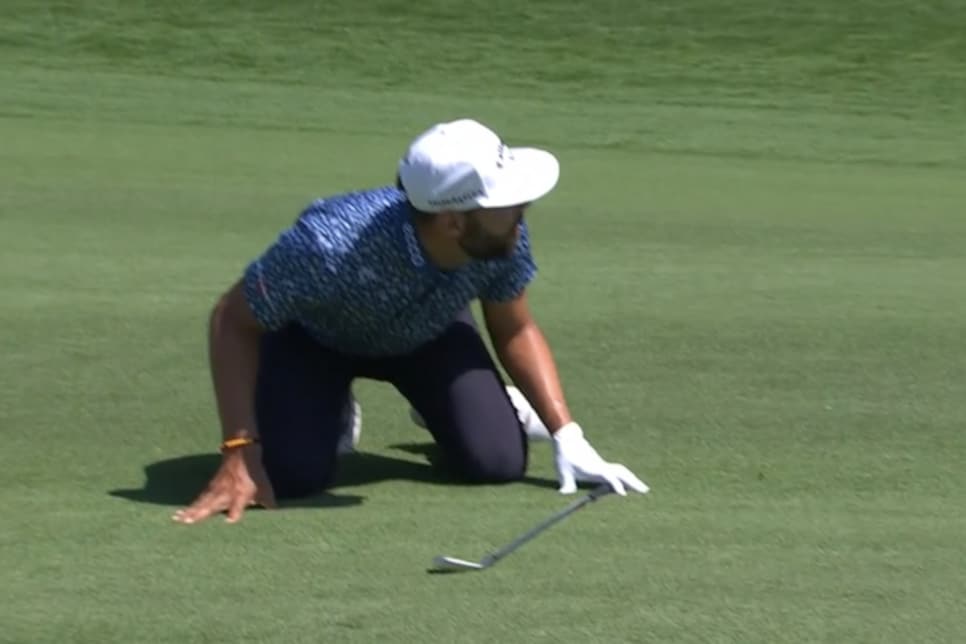 It would be, for many, the biggest nightmare that can happen on a golf course. No, not a four-jack or a snowman quadruple-bogey. For Chez Reavie, Francesco Molinari and Erik Van Rooyen, the 10th hole at Vidanta presented something far more terrifying than those possibilities: a swarm of bees barreling down the fairway coming right at them.
Van Rooyen was standing over his approach shot when he noticed the intruders getting ready to buzz the tower and he got down quickly, with the other players, caddies and cameramen all hitting the deck, leaving television viewers thinking a stray shot might be incoming. That, as it turned out, would have been a welcome alternative.
The Golf Channel announce team was on the real reason quickly. "It was like a fog of bees that flew through" and "I've never seen anything like that" among the commentary. Billy Ray Brown relayed that Francesco Molinari told him he was thinking of jumping in the water guarding the fairway to elude the swarm.
Luckily it appeared no one was stung, either physically or on the scorecard, as all parred the hole, including Van Rooyen, who missed the green with his approach after the scare (and seriously, who could blame him?)
A little knowledge of Mexico's economy might not soothe any jitters of a repeat occurrence. Mexico is one of the leading honey-producing nations on earth and bees are prevalent. In fact, a little more than a month ago 10 people were stung by a swarm with three hospitalized during an attack in mall parking lot. According to a published report by natureworldnews.com, "Experts on the scene said that the aggressive bee swarm that attacked, stung, and injured at least 10 people was an unusual occurrence."
Try telling that to Van Rooyen, Molinari and Reavie.