How low can he go
Watch mid-am star Stewart Hagestad come agonizingly close to shooting 58 at LACC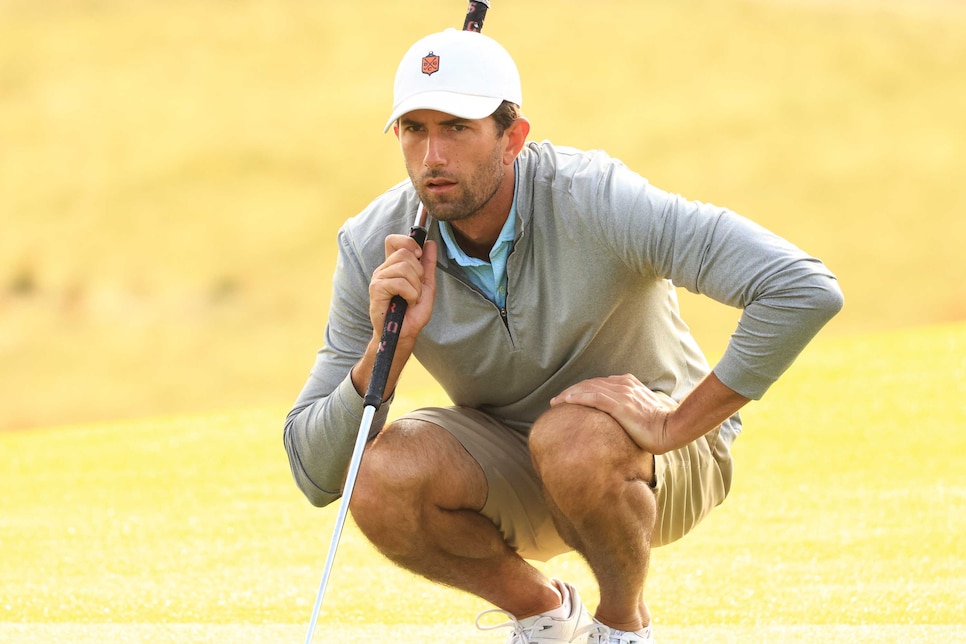 You wouldn't have blamed Stewart Hagestad if he was merely going through the motions last Saturday while playing with friends on the North Course at his home club, Los Angeles Country Club. Only three days earlier, the 31-year-old lost in the Round of 16 at Wisconsin's Erin Hills during the weather-plagued U.S. Mid-Amateur, putting an end to his title defense and the chance to clinch an exemption into the U.S. Open that will be held at LACC next June. Given any lingering disappointment, then, he had to feel good when he opened his round birdie-birdie-birdie.
That good feeling continued when he made two more birdies on Nos. 5 and 6 … and then two more on Nos. 8 and 9, shooting an outward 28.
Impressively more birdies followed on the 10th and 14th holes on the par-70 George C. Thomas gem refurbished by Gil Hanse, meaning if Hagestad could birdie two of the final four holes, he would shoot a 59. Sure enough, those birdies came on 16 and 17. And when his approach on the par-4 18th hole found the green some 30 feet from the cup, Hagestad, the eighth-ranked amateur in the world, let an even rarer number enter his mind.
Mind you, settling for a 59 was plenty enjoyable for Hagestad. He told Golf Digest in a message that he wasn't playing from the back tees, but estimates he played the course at 6,800 yards and that his previous best score there was a 62.
Hagestad was playing with his former college coach at USC, Kurt Schuette, and Jim and Campbell Ford. Here's a look at his scorecard: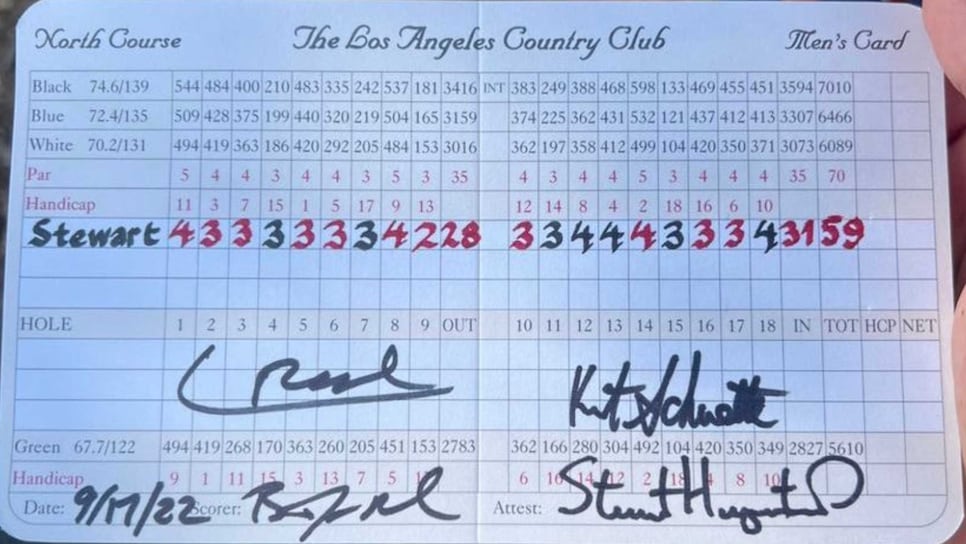 As previously noted, LACC will host next year's U.S. Open. Hagestad has played in the U.S. Open four times, earning a spot via Final Qualifying on three occasions (he's also played in the Masters twice). Suffice it to say, making next year's championship is no doubt his biggest goal for 2023.
Hagestad has already experienced an incredible competitive high at LACC. In 2017, he was a member of the U.S. Walker Cup team that competed against Great Britain & Ireland. When he defeated Jack Behr in Sunday singles, his point helped clinch the Cup for Team USA.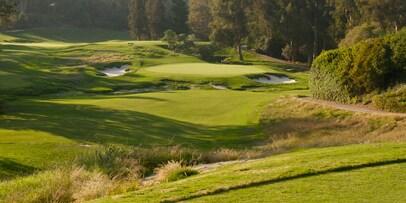 It's on the edge of Tinsel Town, but the architecture of the North Course at Los Angeles Country Club has been solid gold ever since its 2010 restoration by architect Gil Hanse, his associate Jim Wagner and their colleague Geoff Shackelford. It matters not that Hanse's team didn't replicate the bunkering style of original architect George C. Thomas, but rather the more visually exciting style of Thomas's associate, William P. Bell. The hole strategies reinstituted by Hanse will play sensationally when LA North hosts the 2023 U.S. Open.
View Course