News
So far, so good: Why the European Tour restart has been (mostly) a success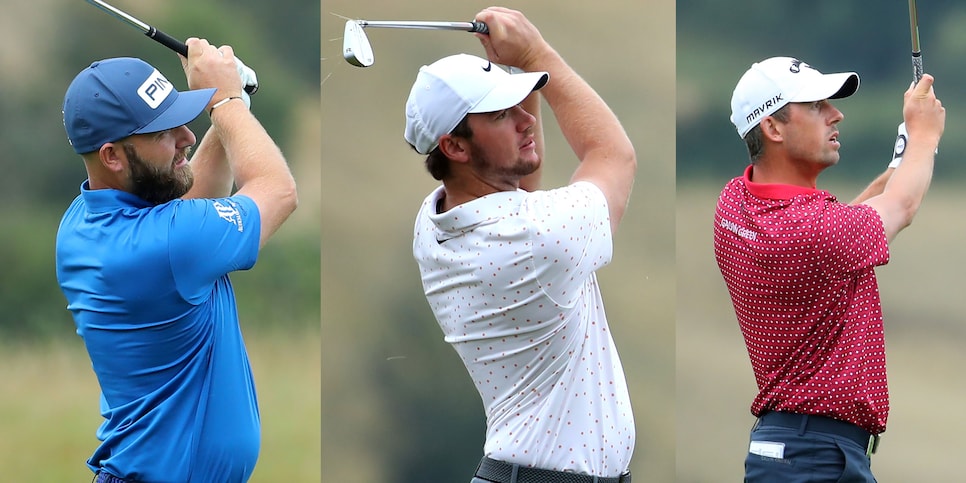 There's clearly still a long way to go, a full recovery far from certain. But the patient is awake, increasingly alert and in some ways appears to be on the mend. Six events removed from the coronavirus lockdown that saw the European Tour dormant for four months earlier this year, what was golf's second-biggest circuit is showing signs of life. Things aren't quite what they used to be—prize money payouts are down and too many of the leading practitioners have been doing their thing elsewhere—but the Old World circuit is making progress and surely doing as well as can be expected in the unprecedented circumstances.
Top priority over the last six weeks of competition has, of course, been the safety and well-being of those inside the ubiquitous "bubble." In that regard, the European Tour has done an exceptional job. It wasn't until last week that the first player, Frenchman Alex Levy, tested positive for the virus. He and compatriot, Romain Wattel, who, although testing negative, had been in contact with Levy, were withdrawn from the Celtic Classic at Celtic Manor.
One week earlier, the tour also showed its teeth when American John Catlin and his caddie, Nathan Mulrooney, breached COVID-19 protocol before the English Championship at Hanbury Manor. The pair visited a local restaurant outside the tournament bubble and were immediately ejected from the tournament.
"There is a no doubt that a COVID tournament is different," says tour chief executive Keith Pelley. "I'm incredibly proud of my team and the players in how they have respected and adjusted to a changed world. It's been tough in such a restricted environment. But they've all done brilliantly. In our first five weeks—two in Austria, three in the U.K.—we conducted in excess of 2,500 tests. And not one was positive. That spoke volumes about the discipline of our players, caddies and staff."
Indeed, so strict have the tour's procedures been that the only mild complaints have come from players having "no fun" at tournament venues. That fact has not gone unnoticed by Pelley, who concedes that having things a little less restrictive when the tour returns to the U.K. in October is a priority. But, at the same time, maintaining the level of safety in place will have to come first. "Not one player that I have talked to has complained about not feeling safe," he says. "They appreciate the fact that there is no need to worry."
That at least has not gone unappreciated on both sides of the currently unnecessary spectator ropes that separate the players from no one at all. To date the tour have arranged surprise "thank you" calls from Lee Westwood, Tommy Fleetwood and Andy Sullivan to a charity worker, a frontline paramedic and a person who works in a factory making ventilators for the NHS. All three have been given a host of golfing prizes including a year's membership at the tour venue they are closest to.
"The tour have done all they can within their remit," Eddie Pepperell says. "They've been clear with everyone as to what the boundaries are. Whether I have enjoyed it or not is a different question. I have missed the socializing, having fun and being around friends in the evening. That is an important part of tour life. I attribute a lot of my happiness on tour to that aspect of a week on tour. And that's why I haven't played for the last couple of weeks; I just wasn't enjoying it. Having said that, I am fortunate enough that I don't have to play. If I was a little more desperate to play, I would be playing. I'm just a little bit in two minds about it all."
As you'd expect, Pelley bristles slightly at such suggestions. But there is little doubt that the "buddy system" installed by the tour's chief medical officer, Dr. Andrew Murray, while a great idea from a safety point of view, has only added to stress levels. After spending the day together on the course and range, dinner every night with the same person (players and their caddies are paired) has to get old. It's not intolerable though.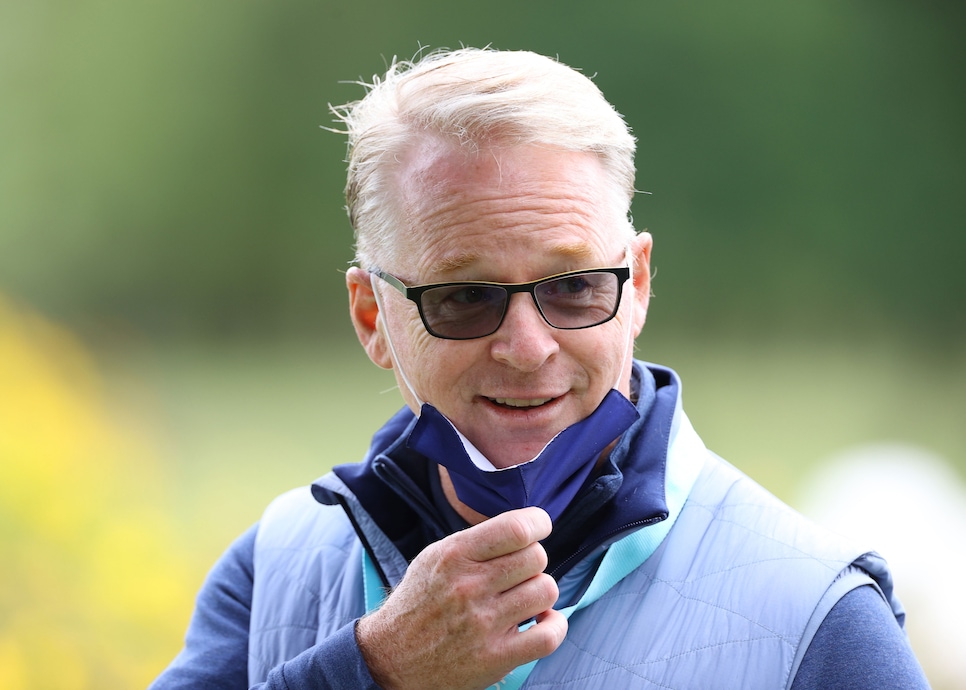 European Tour CEO Keith Pelley looks on earlier this month at the Hero Open at Marriott Forest of Arden.
Richard Heathcote
"At the Forest of Arden I sat alone, I'm not in the 'buddy' system, at a table in the bar while watching the FA Cup [soccer] final between Arsenal and Chelsea," Pelley says. "But everyone was wearing their masks. I was still able to chat with a few players. So it is still possible to socialize to that extent. It's just different. But there is some adjustment involved."
What hasn't been in doubt is the obvious paucity of star names in attendance so far. At this week's
ISPS Handa Wales Open, the second straight tournament held at Celtic Manor, the highest ranked player in the field is Thomas Pieters at No. 72
While, as former Ryder Cup captain Thomas Bjorn is quick to point out, getting things up and running again was never going to be "about the fields," others have expressed some sadness at the extensive absentee list.
"What is disappointing is that some of the better players have not supported our events more than they have," says Edoardo Molinari. "I would have liked to see bigger names make more of an effort. It's not good enough to say a €1 million prize fund is not enough so I can't be bothered. We should all be doing as much as we can to support the tour."
Lower down the pecking order, that support has been more than forthcoming. As many as 81 players have competed in all of the first four events on the six-strong "U.K. swing."
"A lot of guys have played every event so far," says Westwood, a former World No. 1 who has teed-up in two of the four after saying he didn't feel comfortable traveling to the U.S. to play on the PGA Tour. "That's impressive and an indication of how much they have missed playing golf. So they are taking every chance to get out and play. An exemption is there if you have a really good week. A lot of benefits beckon even if the prize money is the equivalent of 20 years ago."
Westwood is correct. With the stars absent, the resurrected European Tour is a land of opportunity for older players looking to resurrect stagnant careers—and for youngsters looking to break through.
So it has proved. Scotsman Marc Warren won for the first time since 2014. Sullivan, a former Ryder Cup player, hadn't finished first in five years until he won the English Championship. At the other end of the evolutionary scale, Joel Stalter and Sam Horsfield have recorded maiden European Tour victories. Last week, Horsfield, 23, earned a second title in three weeks with his win in the Celtic Classic. Chances abound and they have been taken.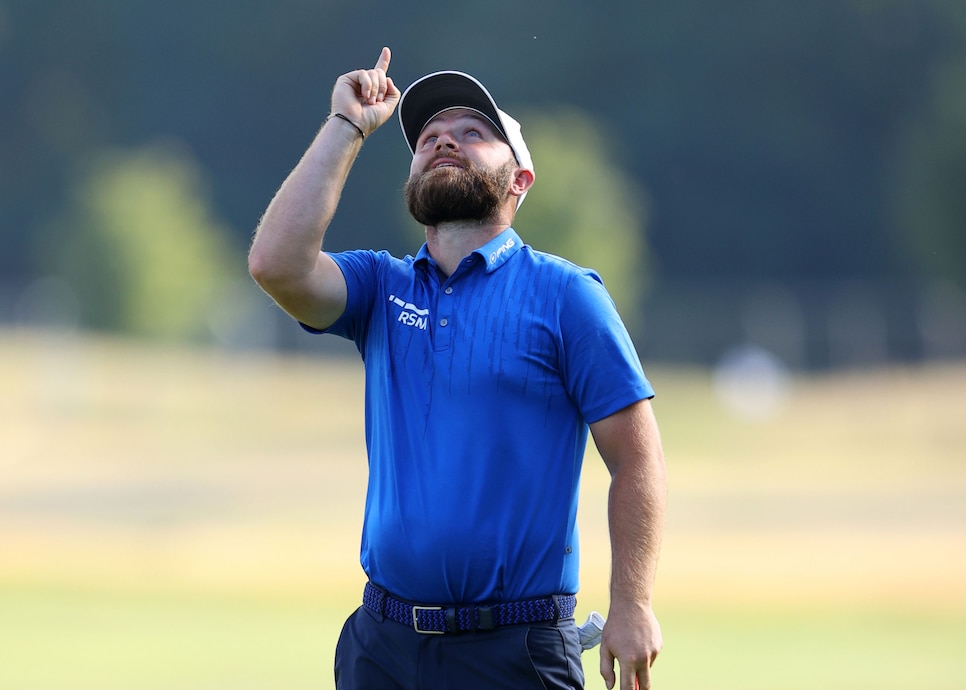 Andy Sullivan took advantage of the restart by winning his first European Tour title since 2015.
Richard Heathcote
Still, amidst all of the above, darker clouds are gathering, at least potentially. There are those who wonder at the possible long-term damage the current spectacle may be doing to the tour's brand. The lingering specter of the multimillion-dollar Premier Golf League, whose principals have reportedly talked with European Tour officials about a possible partnership, also hangs over the Old World circuit. Were the likes of Jon Rahm, Rory McIlroy and Henrik Stenson to disappear forever, things would inevitably go from bad to oblivion.
"I'm not sure what we are seeing now is going to attract sponsorship," says one long-time observer of all things European Tour. "Sometimes doing nothing is better than doing something. There is a lack of quality in the fields. Why would a high-end company want to align themselves with what we are seeing now? I know some are wondering at the value they would accrue from being involved. Yes, guys are getting opportunities to play. I get that. But that might be the only positive. The European Tour now looks fourth-rate versus the PGA Tour. I hate to say it, but right now it looks weaker than the Korn Ferry Tour."
Pepperell, one of the deeper thinkers amongst golf's elite, also has misgivings.
"I think there very well may be negative implications for the tour, especially with high-end sponsors like Rolex and BMW," the 29-year old Englishman says. "Let's say I'm the PGA Tour looking at the European Tour and thinking strategically. Even if what the European Tour has done is more ethically 'correct,' the PGA Tour might just look at that as an opportunity to be ethically 'incorrect' for a period. All to accentuate and exaggerate the obvious gap between the two tours. Maybe they are even looking to 'kill off' the European Tour as single entity. Sponsorship does travel across the Atlantic, so big companies might look at what we have to offer over here and decide that they are not actually interested. Especially if things stay as they are for an extended period of time."
Pepperell, who finished T-3 at last year's Players Championship, acknowledged his thoughts too have strayed toward competing in the U.S. "I will take any opportunity I get to play over there for the rest of the year," he says. "I struggle to see where the European Tour goes from here. I can't imagine it being nearly as competitive as it was a year ago. I hope that is just my pessimism because I love playing in Europe. But we are in for tough times."
Looking ahead, Pelley is noticeably circumspect when asked what the world can expect from the European Tour in 2021. Beyond the promise of another "U.K. swing," the 54-year-old Canadian is reluctant to offer more detail. "I could, but I won't," he says when asked for more specifics.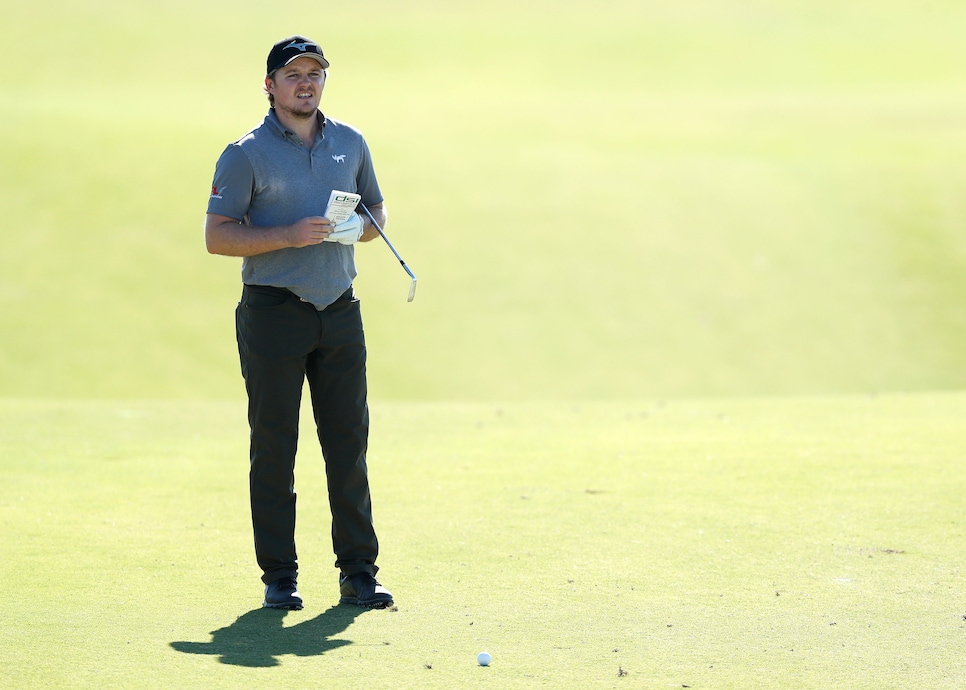 While happy to be playing again, Eddie Pepperell wonders if the product the European Tour is showcasing might be hurting the tour's long-term prospects of finding new sponsors.
Luke Walker
"As we go on, all kinds of factors will continue to come into play, including the quarantine regulations," says Pelley, in his sixth year at the European Tour. "We are working closely with the U.K government on the players not having to quarantine when they get back from Spain next month. So we are hoping that the second half of our U.K. swing in October is less restrictive. Given that, I hope some of the top players will take the opportunity to play."
That may be a forlorn wish, especially if the cash on offer does not return to pre-virus levels. According to one player who asked not to be identified, the 2021 European Tour will have no option but to have a reduced number of events, smaller fields and a continuation of much-reduced prize-funds, "down by as much as 30-50 percent."
Still, let's finish on a positive note. While this may have more to do with technological advances in equipment and agronomy over the last 21 years, a direct comparison between the 1999 English Open and the English Championship two weeks ago—both played at Hanbury Manor—makes interesting reading.
Back in '99, the course measured 7,013-yards. This year it was 7,042-yards long. So essentially the same. But the fields were very different. The English Open saw seven past or future major champions taking part—Paul Lawrie, (eventual champion) Darren Clarke, Geoff Ogilvy, Michael Campbell, Nick Faldo, Sandy Lyle and Retief Goosen—as well as Westwood and eight-time European No. 1, Colin Montgomerie. Last week only Westwood and 51-year-old Campbell returned. Yet Clarke's winning score of 20 under was eclipsed by Sullivan's 27 under. The halfway cut in '99 fell at even par, five shots worse than this year. As many as 16 players shot 10 under par or better for 72 holes in 1999; this year that number was 52.
So yes, the European Tour is struggling. But it's not on life-support. Not yet. The players can still play. Stay tuned for further updates.