News
Lee Westwood not playing in PGA Championship because 'America doesn't take [the coronavirus] as seriously as the rest of the world'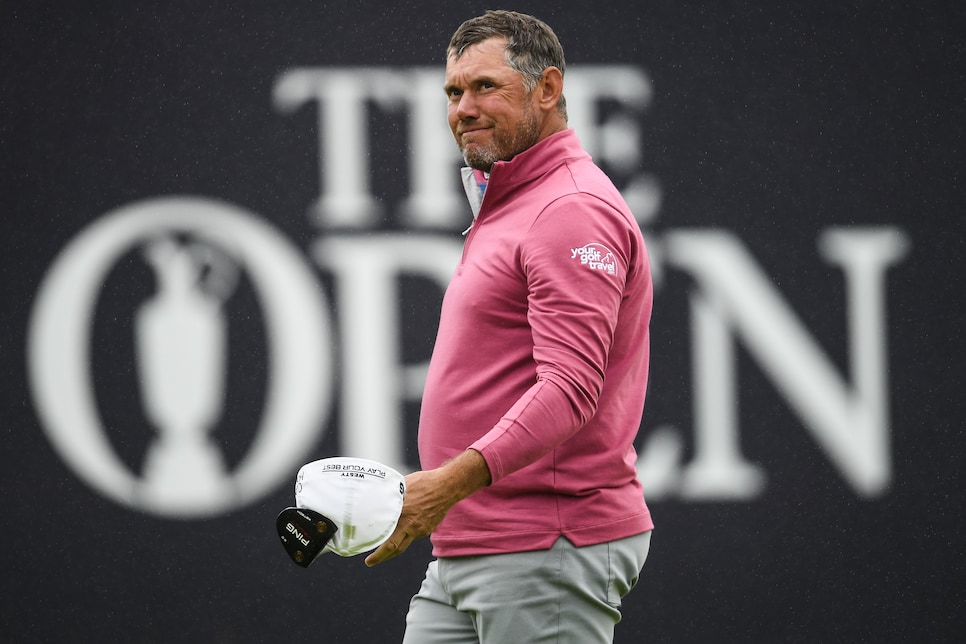 News that the U.S. government has lifted the 14-day quarantine requirement for players and caddies entering the country to compete on the PGA Tour hasn't made any difference to Lee Westwood's immediate travel plans. Speaking after completing a final round of 79 at the British Masters—where he was the tournament host—the former World No. 1 reiterated his intention to skip the upcoming WGC-FedEx St. Jude Invitational World Golf in Memphis and, one week later, the PGA Championship at TPC Harding Park in San Francisco.
"I still don't feel comfortable and I don't feel like it is right to jump on a plane for 12 hours," said Westwood, who has recorded two top 10s in 21 PGA appearances. "I've felt out of my comfort zone this week, so, if I got to Memphis, I would feel uncomfortable playing golf tournaments at the moment. I'm still more concerned that America doesn't take it [the coronavirus] as seriously as the rest of the world. It still seems to be one of the hot spots for outbreaks.
"I can control me not getting the virus and take all the measures I can, but somebody might pass it on," continued the 47-year old Englishman. "I don't really want to get ill with it and I'm slightly asthmatic. If I tested in Memphis I would have to stay there for two weeks and I'm not sure about insurance policies etc. Right now there are too many what ifs. If you take all them into consideration, there is something wrong."
Travel concerns weren't the only things on Westwood's mind. Three days after Andrew "Beef" Johnston withdrew from the British Masters citing a lack of comfort within the "bubble" created by the European Tour, the man who has won events on seven different circuits worldwide described this week's event as a "shock to the system." Never before had the 28-year tour veteran seen so many players on the range at 8pm in an effort to avoid their hotel rooms.
"You can see someone like 18-, 19-, 20-[year olds] coming out to the events and brilliant, it wouldn't be such a shock to the system, but I'm too old in the tooth for that now," said Westwood. "Playing with Slats [Lee Slattery] today, he said this is 'really weird.' So he is in the same situation. Whenever I come out and play the tournaments now it is almost about seeing my mates and the sociable element of it all and you're not getting that at the moment. There is a lot of think about where to play coming up, really. It's just not the life I'm used to. I go out on the golf course and I am struggling for motivation a little bit. There is a lot more to consider."
In contrast with those obvious misgivings, Westwood had nothing but good things to say about the protocols put in place at Close House in northeast England, venue for the first of six events on the so-called "U.K. swing."
"The European Tour and Close House have done an amazing job," he said. "When we turned up on Monday, I was surprised how thorough everything was. I knew it was going to be sort of a lockdown, but the testing protocols we went through have proven a success as I don't think anyone has tested positive and hopefully that will carry on for the next few weeks."