Tour Life
Shane Lowry shares why his caddie 'looked like Jesus out there' wearing sandals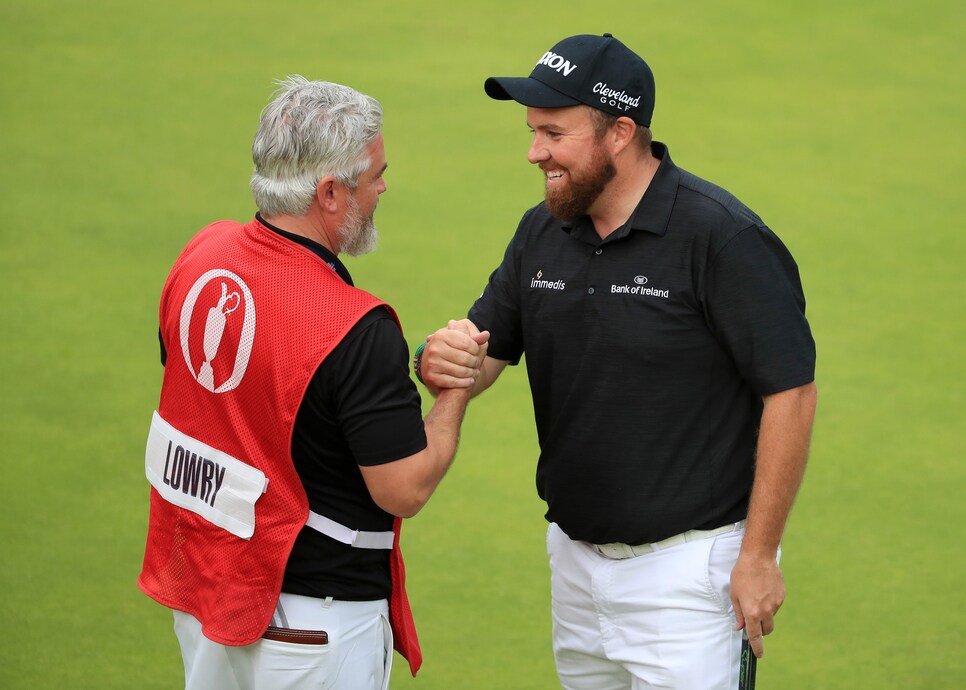 This got a bit lost in the shuffle over the weekend because Rory McIlroy chucked a fan's remote-control golf ball into a lake (Yep, true story) on Sunday, but Saturday's footwear by Shane Lowry's caddie was pretty wild as well.
The PGA Tour Live crew did a collective double take when they saw Brian Martin walking around Wilmington Country Club wearing sandals during the third round of the BMW Championship. And Lowry chimed in with a great self-dagger about the situation:
As it turns out, Shane was (kind of) to blame for Brian's bizarre kicks. Although it came after what was a really nice gesture by the 2019 British Open champ, who bought Brian new shoes that caused blisters. Here's how he explained it following Sunday's final round:
"It's funny because I actually bought him those shoes," Lowry said. "He loves those Jordan runners. He likes them, they're comfortable or whatever. I bought him a few pairs, and I was home on Monday and I brought them up to him this week, and yeah, he just got really bad blisters."
Ugh, blisters. The absolute worst. And they just sting even more on a hot, humid summer day. Lowry even helped Brian try to tape up the blisters . . . what a guy!
"We got stuff out, and I actually wrapped it up for him on the 5th hole. I didn't do a very good job, obviously, and then on the 9th I said, have you got your sandals with you, your Birkenstocks, and he did," Lowry explained. "So I said, why not wear them for the back nine; I mean, it's dry, it's fine, and they're comfy, so yeah. Looked like Jesus out there."
Unfortunately, this Jesus didn't turn out to be Lowry's FedEx Cup Playoffs savior on Sunday as the 35-year-old finished No. 31 in the standings to miss out on the (extra) lucrative Tour Championship by one spot. On the bright side, it gives Brian more time to break those new Jordans in for next season.