Putt For Dough
Why there's $196.5 million(!) at stake this weekend on the PGA Tour (sort of)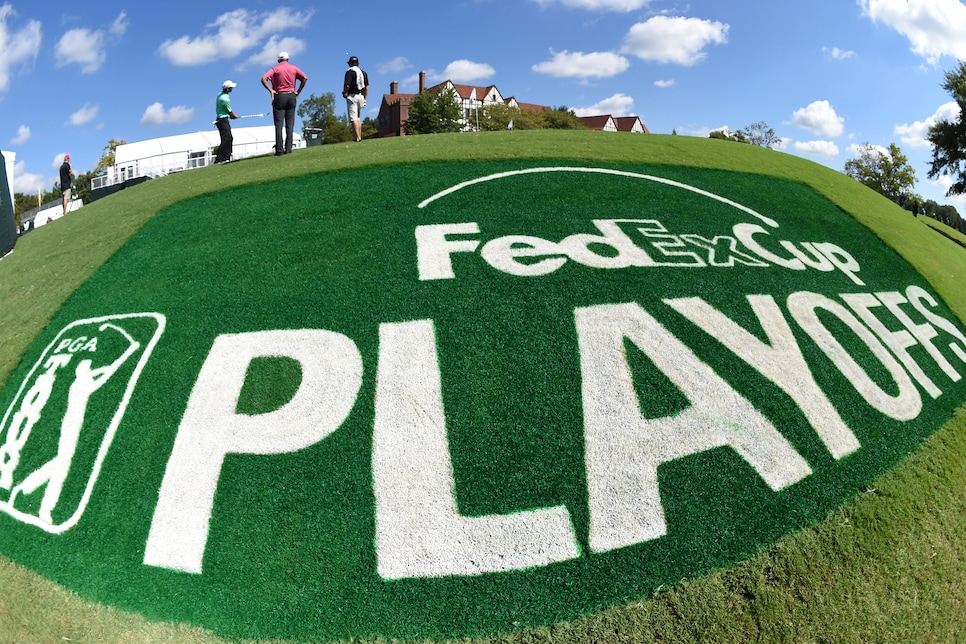 There will be a LOT of money up for grabs at next week's Tour Championship, but PGA Tour pros have to qualify for the event in order to play for that loot. So, really, there's just as much at stake at this week's BMW Championship, the penultimate event of the FedEx Cup Playoffs, which determines that select field of 30 golfers. And it's not just prize money for this year that's on the line.
Just making it to East Lake guarantees a big payday, but it also means the potential for more big paydays next year. And thanks to some recent tweaks by the tour, the amount these guys are playing for has been raised to $196.5 million. Yes, you read that right. And yes, we'll show you the math.
Let's start with the Tour Championship, which got a 25 percent purse increase beginning this season. Finishing dead last gets you a cool $500K and winning is worth $18 million, up from $15 million last year (Sorry, Patrick Cantlay). Overall, there's now a $75 million prize pool, up from $60 million.
Yeah, that's a lot of money, Rory. And that's not even including the value of that cool Coca-Cola machine the Tour Championship winner gets. But here's where all the other perks come into play. Making it to East Lake guarantees you a spot in all four majors in 2023. And those purses are worth a combined $61.5 million ($17.5 million for U.S. Open, $15 million for Masters and PGA Championship, and $14 million for Open Championship), not to mention, they all have the potential to go up. Then there are the three invitationals that you will get, well, invited to.
The Arnold Palmer Invitational, Genesis Invitational, and the Memorial will all feature $20 million purses. That's up 67 percent from $12 million in 2022 and more than double the $9.3 million being played for at those tournaments just last year. That should help combat inflation, huh?
So add up that $60 million with the $61.5 million for the majors and the $75 million for next week's Tour Championship, and you get $196.5 million. (No pressure, guys!)
At least, we're pretty sure that's the figure. Math isn't our strong suit.