Bandwagon SZN
You just have to root for the Seattle Mariners right now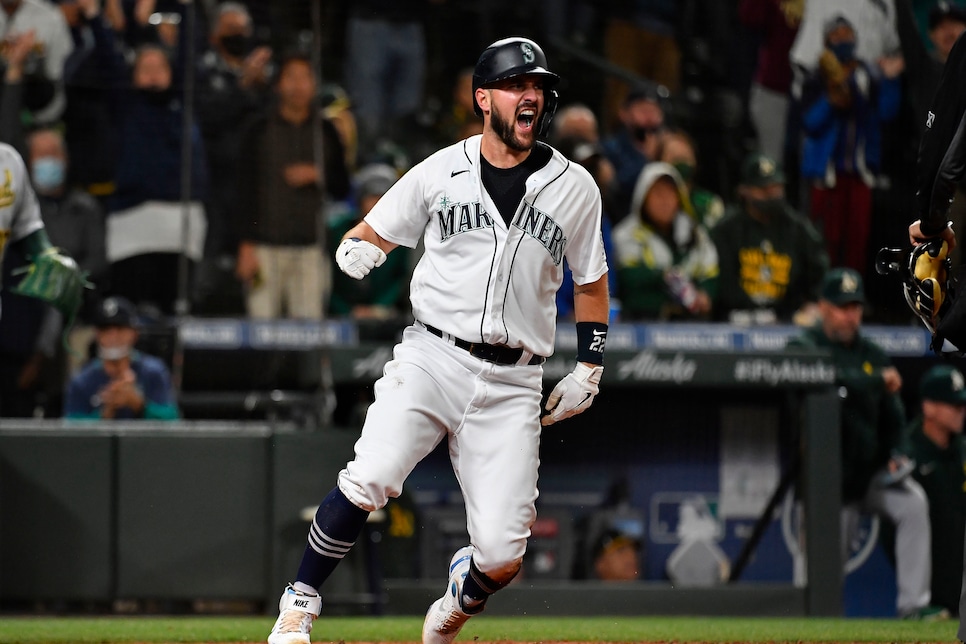 This week, today, right this very second, there's no more compelling sports story than the AL Wild Card race. Sure, football is raging like a wildfire. Yes, the Ryder Cup hangovers are lingering. But the calendar is about to flip for a tenth time this year. It's about to be October. It's BASEBALL SEASON, and don't you dare forget it.
As things currently stand—on Wednesday afternoon with about five games to play—the New York Yankees own the AL's first Wild Card spot. You've heard of them. Two games behind the Yankees are their arch rivals, the Red Sox, who dropped an unforgivable one to the Orioles on Tuesday. You are also aware of the Red Sox. Here's where things get interesting, however. The team currently on the outside looking in, a mere half game behind those two AL East juggernauts? The Seattle Mariners.
As you may or may not have heard, the Seattle Mariners haven't been to the playoffs in a long, longggg time.
Two decades. It's almost unfathomable. 9/11 had just happened. Tom Brady only had one Super Bowl ring. The first iPhone was six years away. It's been the longest playoff drought in America's "Big Four" sports leagues this century, and it's not particularly close. Even the Cleveland Browns have appeared in more postseasons the last twenty years than the Mariners. The Browns! And to make matters even more mind-boggling, on Wednesday the Mariners get the Oakland Athletics at home, a team which they're currently riding a franchise-record 11-game win streak against.
In other words, unless you're a Yankees, Red Sox, or Blue Jays fan (and even if you are), you just gotta believe. For the next five nights, the Mariners should be America's team. We should be staying up late and buying Tyler Anderson jerseys, who, by the way, pitched on two days rest on Tuesday to put his team in position to do the unthinkable, the impossible:
Come on you, Mariners. Make us proud.