The Loop
San Jose Sharks fan snags flying puck with, uh, well, you know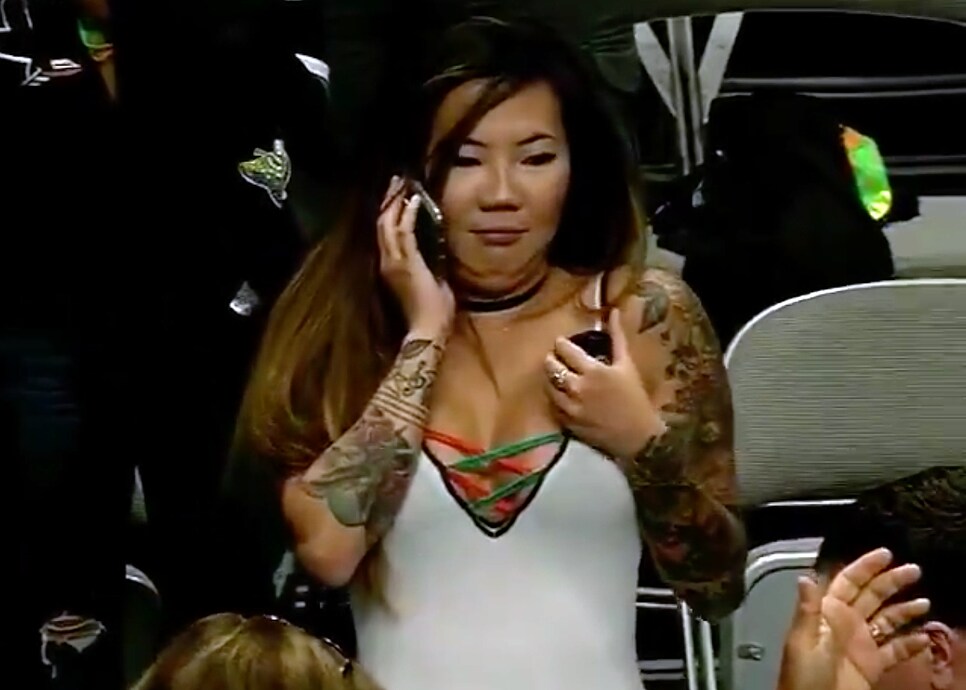 Take it from Patrick Reed: If you're gonna sit in the "line-drive section," you better keep your head on a swivel. No digging for Cracker Jacks. No chatting with friends. No taking selfies. You gotta stay frosty, first pitch to final out.
Despite plexiglass and league-wide netting, the same paranoid principal also applies to hockey, as this San Jose Sharks fan found out this weekend. While on hold with Time Warner, a puck was suddenly lobbed her in direction. Instead of quickly dialing up an angry Instagram post about her seats, however, she reacted, knocking down the puck with one hand before corralling it with the help of her not insubstantial, um, uh, well why don't you just see for yourself:
The moral of the story here is that you should never have a full phone conversation while watching a hockey game. Also that slo-mo, while largely played-out, still has its time and place. Is this as impressive as the Padres fan who caught a foul ball in her beer and chugged the whole thing on the spot? Maybe not, but it still has its, um, charms, both of which count for quite a lot on the internet in case you hadn't noticed.
In the end, no one was hurt and the woman went home with a souvenir (as did the rest of the arena). The Sharks also won, defeating the lowly Islanders 4-1, but something tells us you're not here for the box score.