The Loop
Rory weds, Tiger's new focus and Chappell's Texas triumph: Five things you need to know for April 24th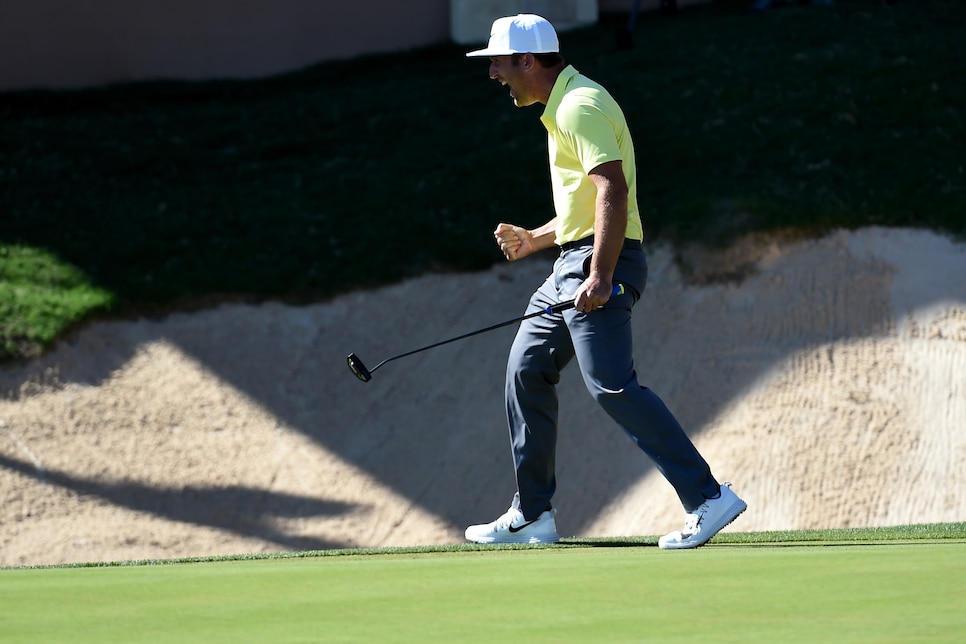 Welcome to the Dew Sweeper, your one-stop shop to catch up on the weekend action from the golf world. From the professional tours, trending news, social media headlines and upcoming events, here's every golf-related thing you need to know for the morning of April 24.
Chappell throws monkey off back
Kevin Chappell enjoyed a breakthrough campaign in 2016, posting five top-three finishes and earning $4.5 million in prize money. However, he was unable to find the winner's circle, and entered 2017 still searching for his first career PGA Tour victory. Following a rough start to the season (zero top 30s in his first 11 events), it appeared Chappell's magic had vanished. Yet, in his 180th tour start at the Valero Texas Open, the 30-year-old found the Promised Land, birdieing the 72nd hole for a one-shot victory over Brooks Koepka.
For Chappell, the performance answered questions about his ability to finish, and served as sweet redemption: at the 2011 Texas Open, he lost by one stroke thanks to a 5-5 finish.
"Just a big relief for me," Chappell said afterwards. "I don't have to answer that question anymore." A sentiment he further noted on his Instagram, pointing to the proverbial monkey leaping off his back:
Which seems to be a pattern this year. Sergio Garcia capturing his first major at 37, Dustin Johnson finally winning at Riviera after five previous top-4 finishes, Adam Hadwin and Hudson Swafford grabbing their breakthroughs...suddenly, Phil Mickelson's 30-to-1 U.S. Open odds look pretty enticing.
Golf, she is a heartless paramour. Unable to secure his tour card by a single stroke in Hilton Head, Ian Poulter needed a top-38 finish in Texas. Alas, the Ryder Cup heavyweight stumbled to a 75 in Round 1, ultimately missing the cut and losing his full-time PGA Tour status.
"I think it's been slightly overdramatized," said Poulter of his situation. "Obviously I'd loved to have finished up and got it done this week. However, that hasn't happened."
Poulter is scheduled to play in this week's Zurich Classic. However, the 41-year-old will have to rely on past champion's status and sponsor exemptions to compete going forward. We'll undoubtedly see Poulter at some point after New Orleans. But as he conceded himself, when that will be is anybody's guess.
Rory McIlroy married Erica Stoll this weekend in Ireland, with fellow golfers Sergio Garcia, Shane Lowry and Padraig Harrington in attendance. Not only did the couple celebrate their vows in a castle, but Stevie Wonder and Ed Sheeran performed during the reception. Puts that Billy Joel cover band that worked your wedding to shame, doesn't it?
McIlroy is off on a 10-day honeymoon, and plans to return to action at the Players Championship.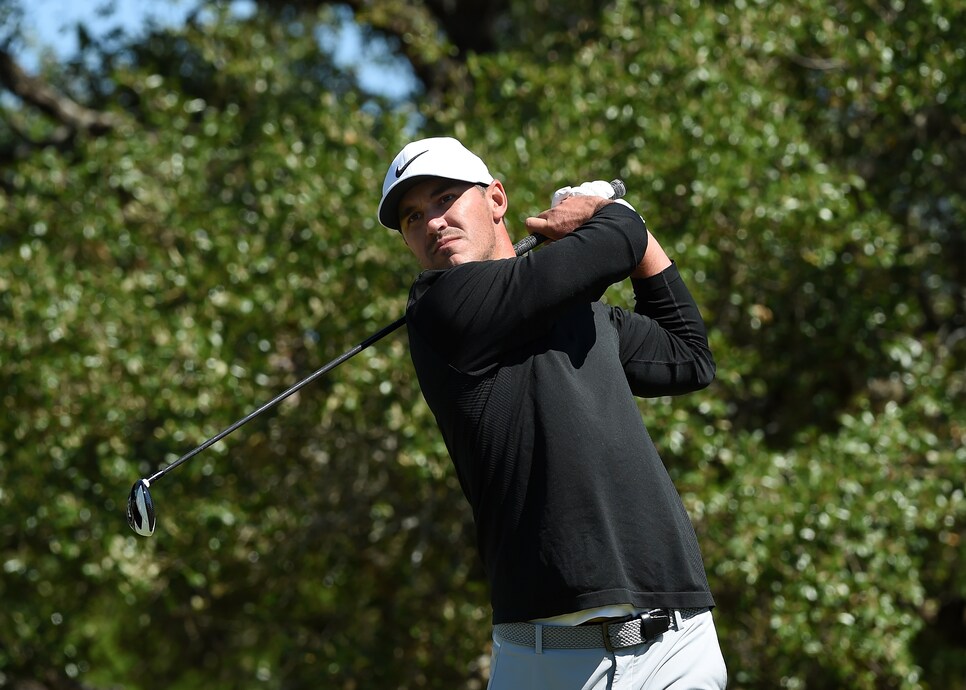 Thanks to his mouth-watering muscle off the tee and aggressive mindset around the green, many anointed Brooks Koepka as golf's "next big thing" in 2014. While he's certainly been very, very good -- evidenced in seven top-15 finishes in majors -- Koepka hasn't quite breached the sport's upper echelon just yet, with one tour win in 74 attempts. Not helping matters was a disastrous start to 2017, failing to record a top-40 standing in six events (including four missed cuts).
Luckily, Koepka righted the ship at the Masters (T-11) and showed Augusta was not an aberration, racking up seven birdies in his first 12 holes to fire a final-round 65. The effort was good enough for a runner-up finish in San Antonio, his fourth silver medal in two years.
"I'm playing really well. It's hard to win out here. I think everybody knows that," Koepka said on Sunday. "Feel like I'm really knocking on the door of getting the second win, and hopefully it comes soon."
Few rival Koepka in terms of talent, power, and touch. What's kept him on the periphery is inconsistency, ranking 185th in bogey average. (To illustrate the stat's importance, Jordan Spieth, Dustin Johnson and Rickie Fowler are atop this category.) If he can alleviate these mistakes, the 26-year-old -- as he proved on Sunday -- can live up to his hype.
Post surgery, Tiger's focus on "healthy lifestyle"
Tiger Woods underwent his fourth back surgery since 2014 last week, although this operation was drastically different from the previous three. The fusion procedure is designed to lessen spasms and lower back pain, issues that have hampered the 14-time major winner.
Also different: the response from Woods' team.
Rather than emphasizing a return to golf, Tiger's camp stressed to the Golf Channel the focus is on achieving and maintaining a healthy, active lifestyle. One could argue it's merely semantics, yet the subtle change showcases competitive golf -- though far from kaput -- is a distant aspiration for Woods, as he's expected to miss the rest of the season.