Fantasy Advice
Rocket Mortgage Classic 2021 DFS picks: How to build a lineup around Bryson DeChambeau this week
Here's that optimal lineup from last week at the Travelers: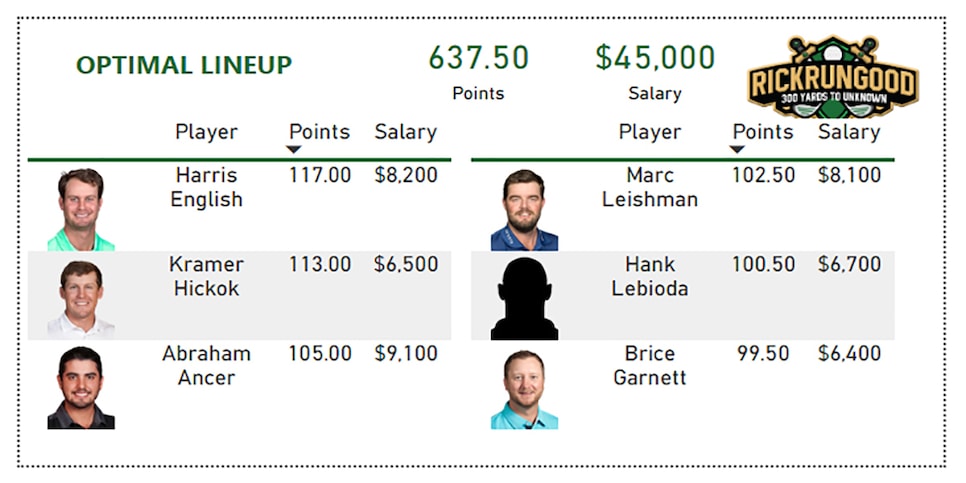 Perhaps another cheap lineup will be key again to making some money at the 2021 Rocket Mortgage Classic hosted at the North Course at Detroit Golf Club for just the third time. In those two previous editions, the winning score was well under-par (25-under and 23-under). This course ranks as the flattest on the PGA Tour and looks more like a driving range than a PGA Tour venue. It should be no surprise that the best players in the world can pick the Donald Ross layout apart.
While there isn't a wealth of data for this event, the trends are certainly starting to appear. The course key stats model at RickRunGood.com boasts two stats that reign supreme: strokes gained/approach and SG/putting. It makes sense, considering there is little danger lurking off the tee, meaning there's little penalty for the poor drivers. That turns this course into a second-shot event and requires you to make plenty of birdie putts to keep pace.
And of course, if you're going to use Bryson DeChambeau ($11,400 on DraftKings, $12,200 on FanDuel), you'll have to dig down into the $6,000 range to find some value. Fortunately, we've done a bit of the digging for you.
Here are my favorite plays (and fades) in each price range for the 2021 Rocket Mortgage Classic.
The latest videos from Golf Digest
Price range: $9,000 and above
High Upside: Webb Simpson ($10,600 DraftKings | $11,700 FanDuel)
A neck injury has limited Simpson's starts this season, but this should be a stellar setup for him. Detroit Golf Club has little danger lurking off the tee, which means even the poor drivers are going to be in position after their first shot. Once those tee shots are hit, Simpson becomes one of the better players on tour from fairway-through-green. He can certainly roll in enough putts to contend this week.
Safest Option: Joaquin Niemann ($9,800 DraftKings | $11,200 FanDuel)
The only flaw in Niemann's game is his around-the-green play. The good news for him this week is that if you are relying on that aspect of your game, you weren't going to contend anyway. You'll need to rack up greens in regulation and give yourself as many birdie looks as possible, which is the style of play that lends right into the hands of Niemann.
Most Likely To Disappoint: Hideki Matsuyama ($10,400 DraftKings | $11,900 FanDuel)
I'm usually much more bullish on Matsuyama than most in the industry, but I have some concerns about his game at Detroit Golf Club. With the way this course sets up, you're going to need to make a ton of birdie putts to get into contention. The problem for Matsuyama is that he is historically one of the worst putters on tour. He was starting to make gains with his flat stick but has lost a total of 12.06 strokes putting over his last three events, per the RickRunGood.com golf database.
Pick To Win: Bryson DeChambeau ($11,400 DraftKings | $12,200 FanDuel)
I'm not sure that there's much reason to overthink this. DeChambeau didn't play particularly well last week and left plenty of strokes out there on the weekend. He still finished T-19 despite not having his best stuff. Now he gets Detroit Golf Club, which he truly overpowered last year in his final-round 65. While we constantly talk about his driving, most people won't realize he has gained strokes putting in seven of his past 11 starts.
High Upside: Emiliano Grillo ($8,200 DraftKings | $9,900 FanDuel)
Obviously I worry about his putter, but Grillo is one of the best ball-strikers on tour. He failed to make the cut last week but really played himself out of the event on Thursday with a 74. He fired a 65 on Friday, and though that wasn't enough, might have found something to carry over into this week.
Safest Option: Kevin Kisner ($8,500 DraftKings | $11,100 FanDuel)
We saw Kisner fly up the leader board on Sunday in Connecticut, playing his final 10 holes at 7-under. It's that type of "lightning in a bottle" that comes in handy down in this pricing tier. Kisner's putting ability should give him the opportunities that he needs at Detroit Golf Club, where he finished third last year.
Most Likely To Disappoint: Jason Day ($8,900 DraftKings |$10,800 FanDuel)
Day is coming off a T-10 last week, his best finish in recent memory. Day has been battling injuries for years and watching him doesn't ease any concerns. He's constantly grabbing his back, stretching and looking generally uncomfortable. From the metrics, he leaned heavily on the short game last week gaining a total of 6.91 strokes both around the green and via the putter. That's concerning when you begin to project him moving forward.
Pick To Win: Gary Woodland ($8,600 DraftKings | $10,200 FanDuel)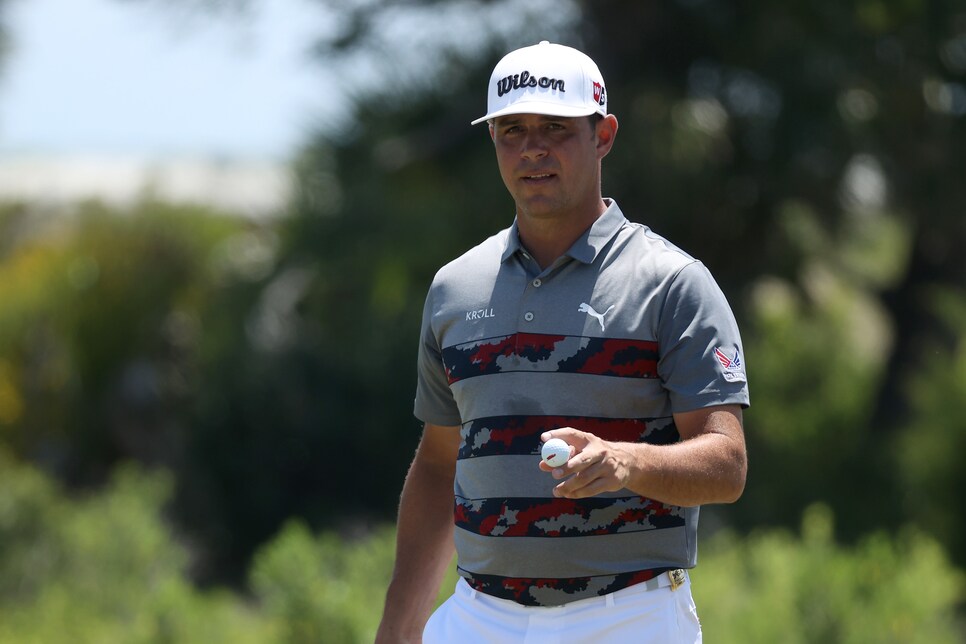 Woodland was dealing with injuries at the end of 2020 and his game fell off a cliff. We are starting to see signs of resurgence from Woodland who has gained strokes off the tee in eight of his past 14 starts and has gained strokes on approach in nine of those same 14 events. That's much more reminiscent of the 2019 Woodland who possesses all the skills to win this event.
High Upside: Harold Varner III ($7,800 DraftKings |$9,500 FanDuel)
One of the most important stats each week is the same this week—strokes gained/approach. That's great news for Varner, who led the field in that category last week, gaining 6.87 shots on the field. Let's see if he can tap into that again in Detroit.
Safest Option: Hank Lebioda ($7,200 DraftKings | $8,200 FanDuel)
Lebioda is in the midst of a five-event stretch that has resulted in five cuts made with three top-20 finishes, including his T-5 last week in Connecticut. He had been a hair too reliant on his putter during that stretch but that doesn't matter as much at Detroit Golf Club, where you'll need to putt well to contend.
Most Likely To Disappoint: Kramer Hickok ($7,600 DraftKings | $8,700 FanDuel)
Hickok was absolutely magical last week, nearly outdueling Harris English in an eight-hole playoff. The emotional toll that could take on Hickok is immeasurable, so let's look at his metrics instead. Hickok relied on a scorching putter, gaining 7.51 strokes on the greens per the RickRunGood.com golf database, the second-highest mark in the field. That result is unsustainable considering Hickok ranks 137th on tour in putting this season.
Pick To Win: Cameron Davis ($7,200 DraftKings | $8,700 FanDuel)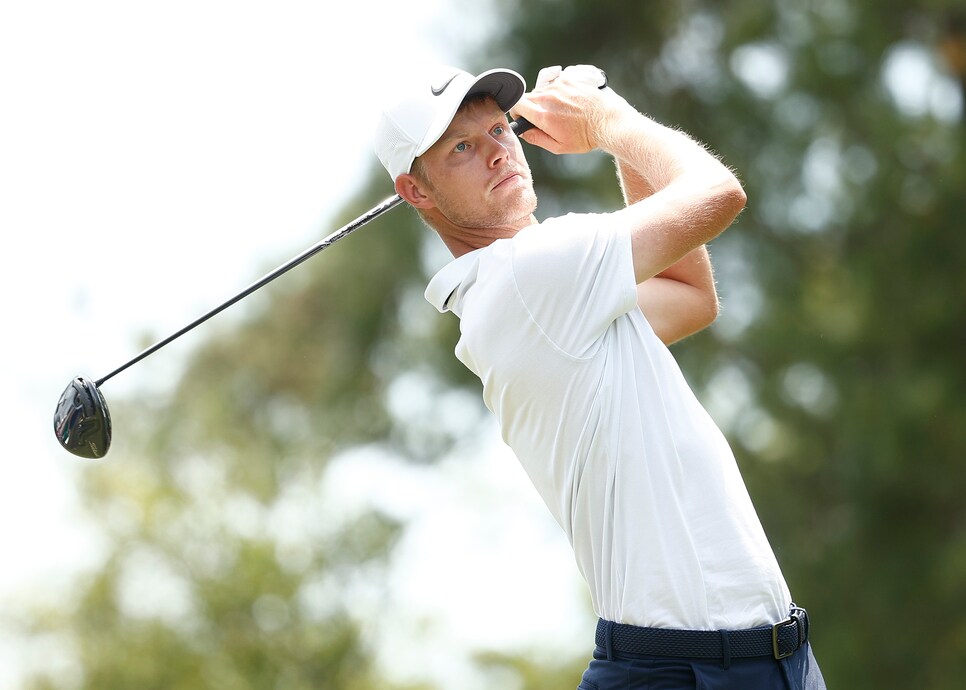 Detroit Golf Club offers little resistance or danger off the tee. That means golfers who normally hit it far but are inaccurate have the biggest perceived advantage. That description is perfect for Davis, who ranks 15th in driving distance but 190th in accuracy. He's a top-30 player in birdie average, so I couldn't handpick a better course for Davis.
High Upside: Chris Baker ($6,300 DraftKings | $7,000 FanDuel)
The last time we saw Baker, he finished T-26 at the U.S. Open, which is certainly an impressive feat for someone in this price range. Baker historically gains strokes both off the tee and via approach, which he will need this week to overcome his longer-term putting woes.
Safest Option: Adam Schenk ($6,500 DraftKings | $7,700 FanDuel)
There are few golfers in this range who have played this event in each of the first two seasons of its existence. Even fewer have made the cut in both years, but that's a feat that Schenk can boast. He finished T-42 in 2019 and T-30 last year. He enters this week making six of his past eight cuts and will look to continue the good vibes.
Most Likely to Disappoint: Satoshi Kodaira ($6,800 DraftKings |$7,900 FanDuel)
His T-36 last week was certainly worth the price of admission, but TPC River Highlands was a great setup for him. Detroit Golf Club is going to reward all the skill sets that Kodaira doesn't possess. With four consecutive cuts made, many owners will opt for Kodaira again this week which has a chance of ending very badly!
Pick To Win: Patrick Rodgers ($6,900 DraftKings | $8,800 FanDuel)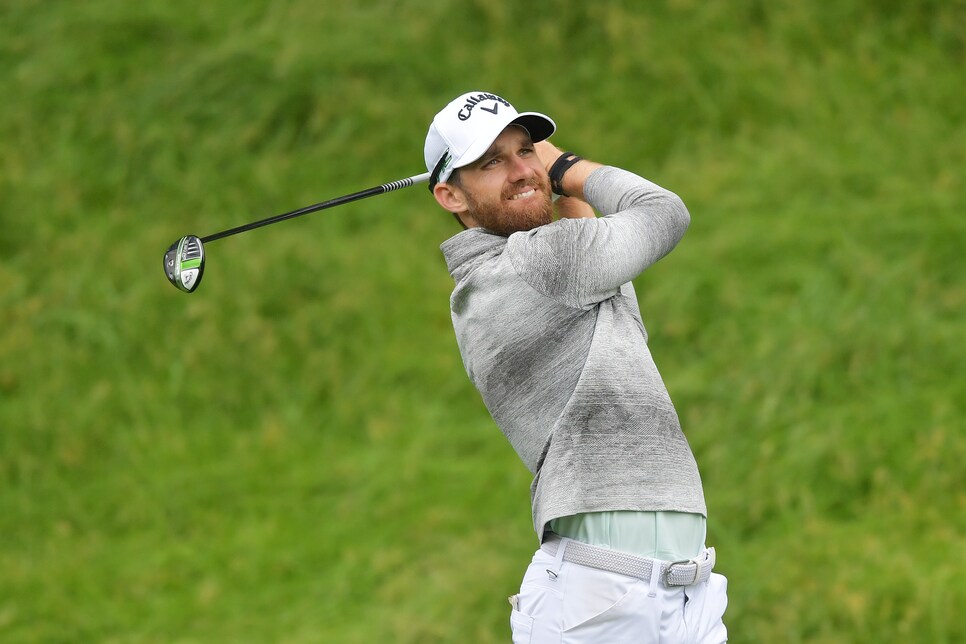 Rodgers is the rare combination of being a good driver and a good putter—those two things don't normally go together. Detroit Golf Club is, arguably, the best course on tour for such a combination. Rodgers enters this week with three consecutive cuts made and finished T-45 at this event last year.