The Loop
Rickie wins, Day drops out and Jack's Tiger befuddlement: What you missed this weekend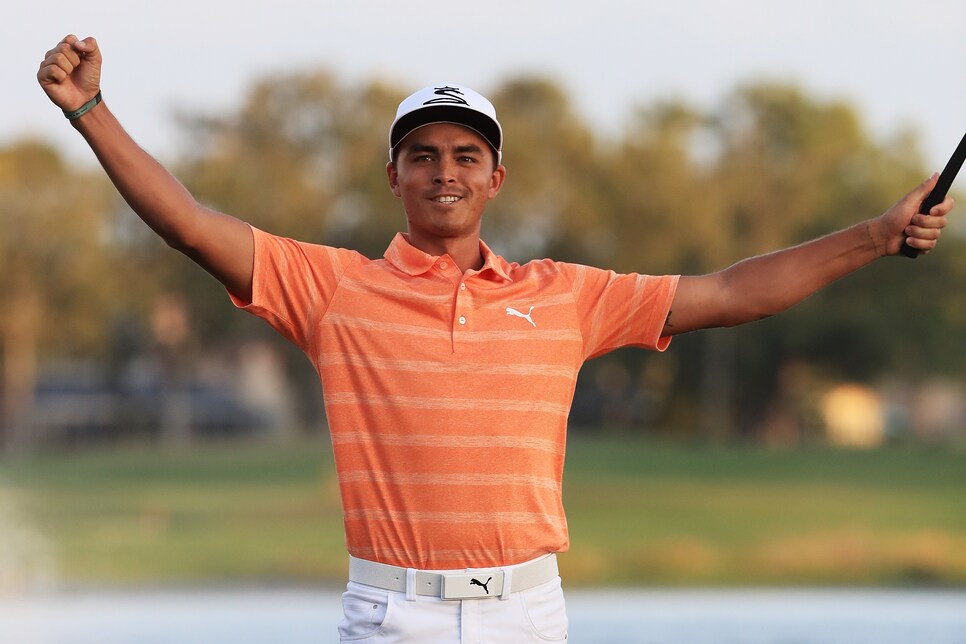 Welcome to the Dew Sweeper, your one-stop shop to catch up on the weekend action from the golf world. From the professional tours, trending news, social media headlines and upcoming events, here's every golf-related thing you need to know for the morning of February 27th.
Fowler drives away with Honda title
A season ago, Rickie Fowler was a part of golf's "Big Four," set to conquer the sport for years to come. Alas, as his contemporaries shined, Fowler struggled, fading from the marquee and becoming something of an afterthought entering 2017. However, if the early proceedings are any indiction, Fowler is ready to return to the spotlight.
The 28-year-old put on an exhibition at PGA National, heading into the final round of the Honda Classic with a four-shot lead thanks to back-to-back 66s and a Saturday 65. Though Sunday was far from a smooth ride, Fowler still managed to win by a resounding four shots.
"This is a good one: To have it this early in the season; to come off some not great starts, but then to play well in Phoenix and to build on that these last two weeks and then ultimately come here and get the job done," Fowler said after a wild one-over 71 on Sunday. "I'm looking forward to going from here and obviously Augusta just around the corner."
Fowler hasn't finished better than T-30 at the past seven majors, and golf's center stage is jam-packed with superstars and fledgling leads. But as the Oklahoma State product reminded us this weekend, his name still warrants a spot on that dais.
Day has flu again, out of WGC-Mexico Championship
When he's at his best, few in the game can compete with Jason Day. But when golf's top players gather in Naucalpan for the WGC-Mexico Championship, the 2015 PGA Champion will not be among them, as Day dropped out of the tournament on Sunday due to a double-ear infection and flu-like symptoms. If that sounds familiar, Day has cited cold or flu issues five times since the 2016 Farmers Insurance Open.
In Day's defense, he does have two kids; as my teacher and nurse friends attest, children are nothing but couriers of disease. (Their words, not mine; I think they were only half kidding.) More importantly, it doesn't appear the Australian's back -- which caused Day to miss three months last season -- is part of the problem. When he returns, Day will be looking to regain the No. 1 world ranking, losing the title to Dustin Johnson last week.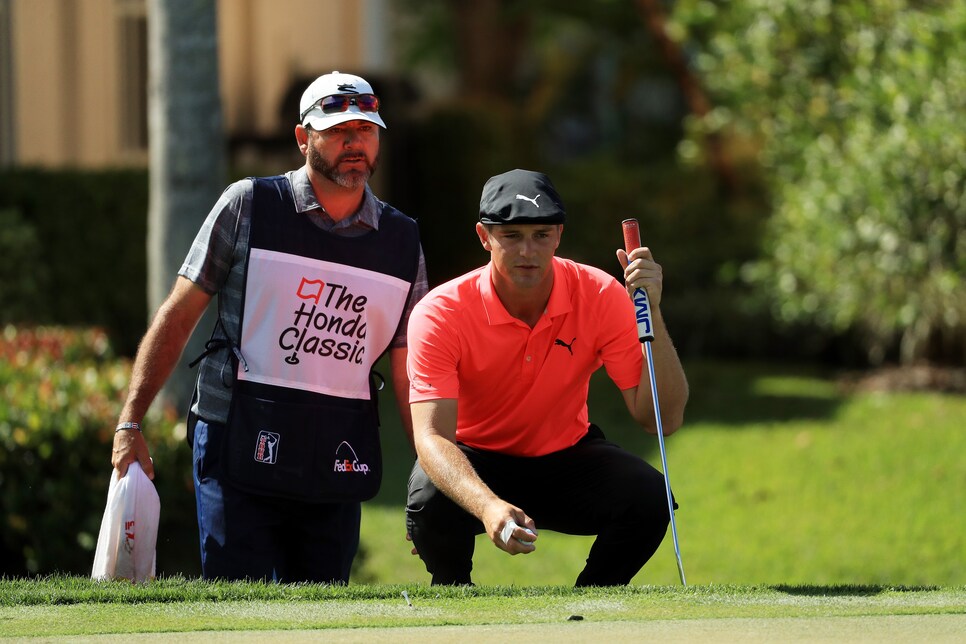 Bryson rips, then apologizes to, USGA
It's been a rocky couple weeks for Bryson DeChambeau. He was called out by fellow pros for withdrawing from the Genesis Open last week, and after missing the cut by four shots at the Honda Classic, aired his beef with the USGA to Golf Digest's Brian Wacker. DeChambeau, who recently ditched the side-saddle putting stroke, claimed the USGA was unwilling to work with him regarding his putter.
"It [was] a long conversation," DeChambeau said on Friday. "But the USGA essentially doesn't like me doing it.
"I'm pretty much done with it. They're not a good organization, and you can quote me on that. I'm part of their family and as family it's very frustrating to see them stunt the growth of the game."
On Sunday, the former U.S. Amateur and NCAA champion apologized to the USGA for his remarks, saying the blame for his poor putting performance resides on his shoulders.
DeChambeau has missed the weekend in five straight events, making only one cut -- a T-49 at the Sony Open -- in 2017. He'll make his next appearance at the Valspar Championship.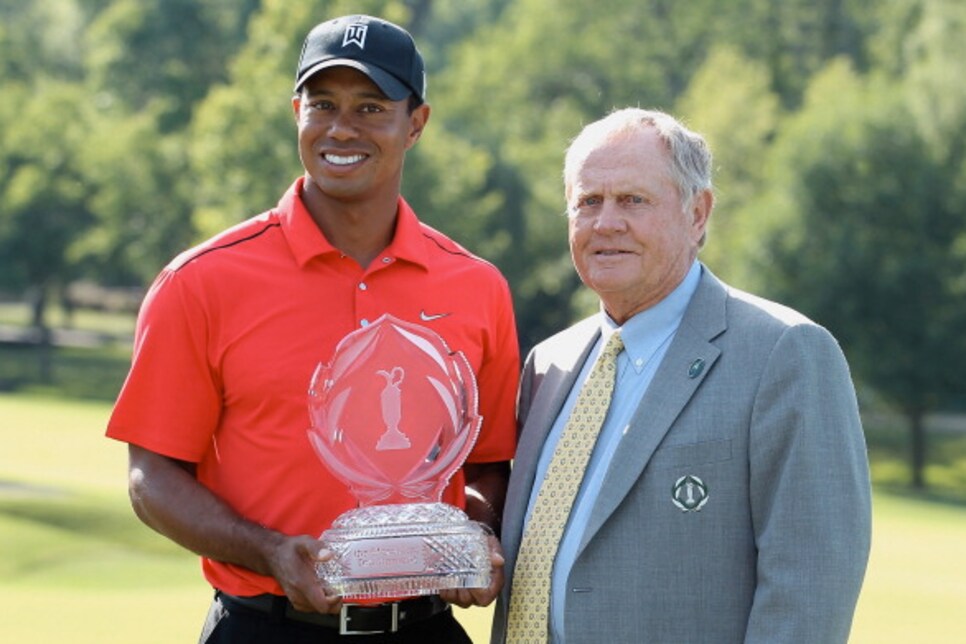 Jack, like the rest of us, confused by Tiger
Tiger Woods' comeback has been a bit of a nightmare. Worse, no one knows what lies on the horizon for the 14-time major winner. That includes the greatest golfer of all-time.
"That is the biggest puzzle to me that I know," Jack Nicklaus said Sunday at the Honda Classic, regarding the state of Woods. "I just don't know where he is and where his mind is. I don't know."
Pressed on whether Woods' struggles are more physical or mental, the Golden Bear remained stumped.
"I don't know. I think injury has a lot to do with it, but the injury is not just his body, but his mind," Nicklaus said during the broadcast. "Mentally, I think he's had a hard time with what's happened, because every time he turns around, he hurts himself. And instead he's saying, 'When am I going to get over this?' That's how I would be.
"But I don't think you're doing yourself any good by not playing. He may physically be hurt. You guys don't know. I don't know. I really don't have an answer. I just know that the guy looks great, talks great, mentally he sounds sharp. So what's happening?"
Keep in mind, this is a guy whose all-knowing, expansive answers earned the nickname "Carnac." So the next time you read a Tiger-speculation story, if it doesn't include the preface, "Listen, even Jack freakin' Nicklaus doesn't know what's up, so we're just spitballing," move on.
Bill Paxton, director of "The Greatest Game Ever Played," dies
Bill Paxton, best known as an actor in movies like Apollo 13, Twister and Titanic, died from surgery complications on Sunday. Paxton also helmed The Greatest Game Ever Played, capturing the story of Francis Ouimet's historic win at the 1913 U.S. Open. Though the film did okay at the box office, it was well-received by fans, holding a 7.5 on IMDB and 82 percent on Rotten Tomatoes. Paxton was 61 years old.