Scottie Scheffler's victory at the Arnold Palmer Invitational at Bay Hill on Sunday marked the first time a player ranked inside the top 15 had won a PGA Tour event in 2022. The average World Ranking of the winner of the first eight tournaments of this calendar year was 81. The world's 81st-ranked player at the moment is a guy named Chan Kim, a baritone-voiced American and jovial character who plays primarily in Asia. Chan is a very solid player who you've likely never heard of. The point of this exercise is to emphasize how much of a fool's errand predicting golf tournaments is. In tennis, the world's 151st ranked player is never going to win a tournament that the No. 1 player has entered. In golf, we just call that a hot week for Luke List at the 2022 Farmers Insurance Open.
In trying to pick the winner of a golf tournament, we know we're going to be wrong virtually every time, but we simply can't help ourselves–which is why we've published a comprehensive ranking of the top 100 players teeing up at this week's Players Championship at TPC Sawgrass. There will be five such rankings that publish throughout the year—the Players plus the four majors—and if you plan on grading for accuracy, please don't.
So if it's such a futile exercise, why do it? Because before any sports competition, a critical question fans want the answer to is Who's going to win?! It's fun as hell to speculate. It's the same logic for those "way too early" mock drafts that drop the night after the previous draft just finished, when we don't even know the order the teams will be picking in, let alone who they'll be taking. Something being unsolvable does not keep humans from trying to solve it.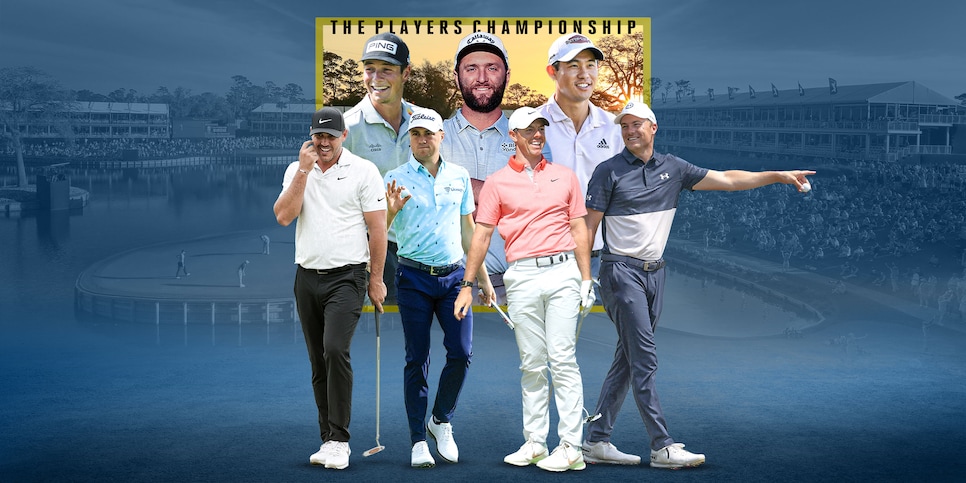 Then there's the storytelling aspect. Each player on the PGA Tour has his own narrative. One guy's playing the best golf of his life and another is tumbling down the World Ranking. This guy has a tremendous history at TPC Sawgrass, that guy has missed the cut in five of his six Players starts. Skimming the list—I don't expect you to read all 10,000ish words, but I'm certainly not going to stop you—will help you learn more about the man behind the khaki pants and should help you identify some guys to pull for this weekend. And while we're unlikely to pick the correct winner, golf betting offers so many more options than choosing a guy to win the tournament. Maybe you're trying to fill out your DFS lineup and need a cheap option that's likely to make the cut; or you're entering a pool where you pick a certain number of guys; or perhaps you're looking for a top-10 or a top-20 bet. This, then, should serve as your user's guide to compete in any Players-related competition.
So, how are they determined? I'm not a math guy—few journalists are—so there's no fancy algorithm to point to. I write the blurbs for each player before ranking them, because the research that goes into writing helps inform the order I'll put them in. I'll check a player's recent run of results, history at that tournament and a number of specific statistics that should be particularly telling. (For the Players, the ubiquitous water at TPC Sawgrass demands a player to be in full control of his ball coming into greens if he's to make birdies. As such, I went heavy on iron play).
After I'm done writing each blurb, I assign a player to one of four tiers. After each player's blurb is written I'll go into the tiers and rank the players within them based on a combination of statistics, form and good ol' gut feeling. I try to essentially avoid the World Ranking, a complicated algorithm that factors in two years of results across different tours. It's just too slow-moving a barometer. Case in point: Dustin Johnson is still ranked No. 9 in the world despite not having a top-five finish on the PGA Tour since November 2020. These top 100 lists, to use another cross-sport analogy, serve as a power ranking of sorts for each massive tournament. Think of them like the AP Poll for college football and college basketball—with explanations. What could be better?!
You're probably wondering who No. 1 on the list is, which is my de facto pick to win the Players Championship and collect the fattest paycheck in golf. You're going to have to read the story for that, but I'll give you a hint: It's not Phil Mickelson. Or Tiger Woods.
—Golf fans were treated to some rare carnage this weekend, with Bay Hill baking out and morphing into a bonafide U.S. Open-tough venue by the weekend. Sunday's scoring average didn't break 75, and eight of the world's top 50 players shot 76 or higher. Scheffler's final-round 72 to finish at five under was good for a one-shot victory over Viktor Hovland, Billy Horschel and Tyrrell Hatton. The rough was easily the thickest on tour this season, and greens became so firm that Sunday's greens-in-regulation average for the field dropped below 50 percent. Some players leaned into the challenge, like Scheffler and Matt Fitzpatrick, while others felt it crossed the line.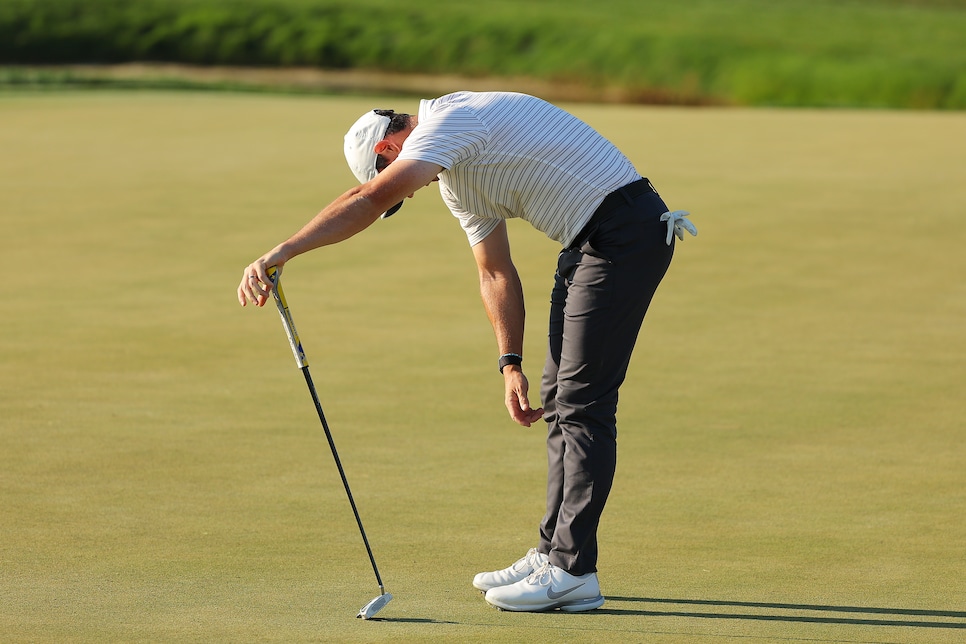 "They need to do something about it," said Rory McIlroy, perhaps the most influential voice on tour this side of Tiger, after a 76-76 weekend. "There's a lot of guys that sort of stay away this week to get ready for next week [and the Players Championship]. … I think it's just a golf course setup issue and maybe just trying to make it a little less penal when you miss, I guess. Or, not even less penal when you miss—I don't mind courses being penal when you miss, but it's not rewarding good shots. I think that's where it starts to get across the line."
Whether he's correct is one conversation, but a more immediate concern (at least for the API tournament organizers) is what McIlroy said about guys skipping Bay Hill to get ready for the Players. Every player has a different philosophy when it comes to prepping for different events; some like to rest the week before while others prefer to play … so long as it's not a blood bath. Sunday's round will further Bay Hill's reputation as a brutal test, particularly on the weekend, and so long as API remains the week before the Players, the question must be asked: Will guys want to get their teeth kicked in the week before the richest tournament in golf?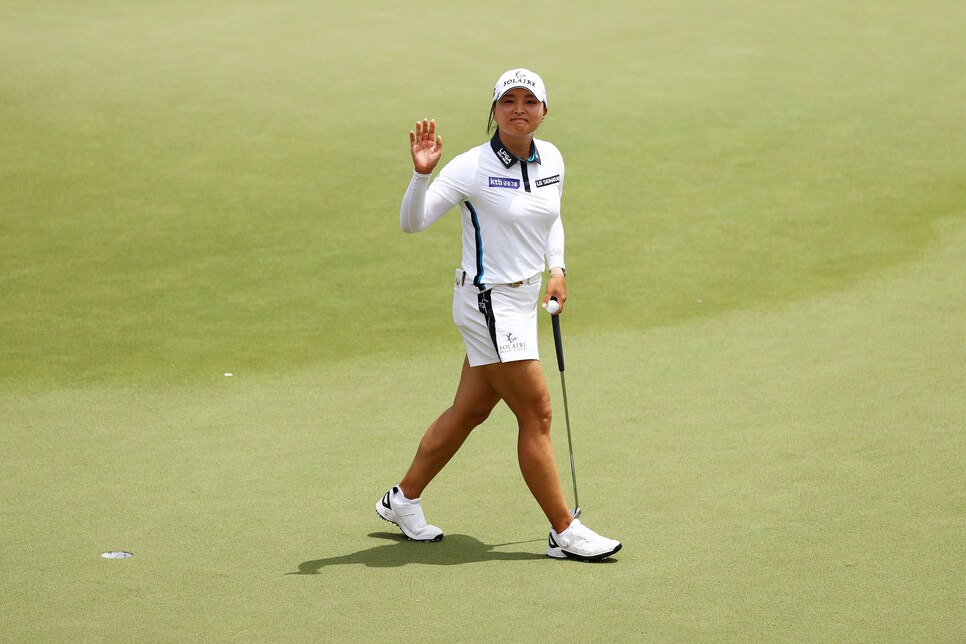 —Jin Young Ko is the hottest golfer on the planet, bar none. The South Korean won the HSBC Women's World Championship on Sunday for her sixth win in her last 10 starts, and she's currently riding a streak of 15 straight rounds in the 60s (the longest in LPGA Tour history) and 30 straight under par. Ko and Nelly Korda could put on a Mark McGwire-Sammy Sosa type show this summer.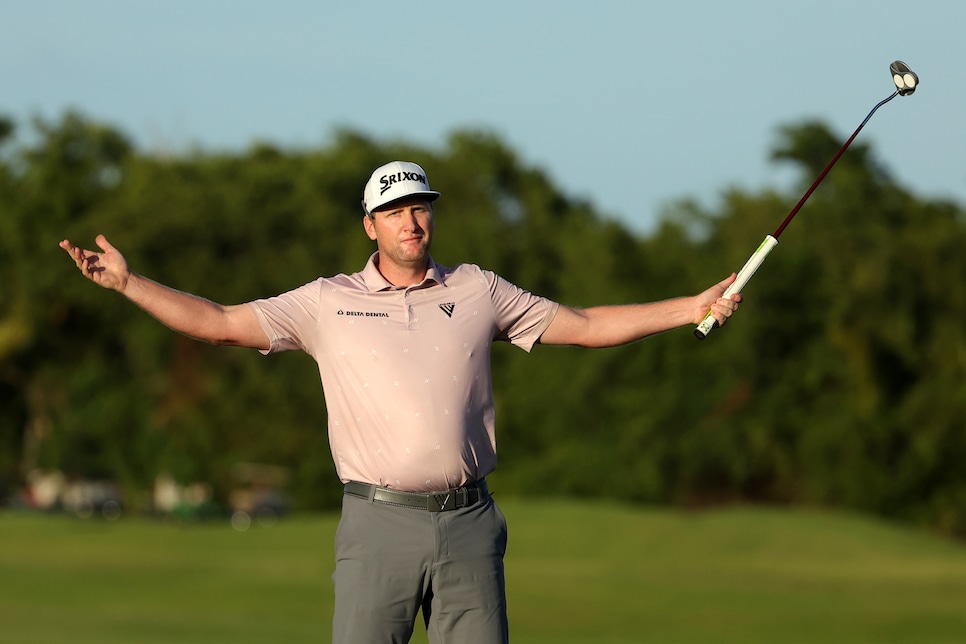 —The fate of the opposite-field event is in question given all the current talk about a restructuring of the PGA Tour. We understand the logic for modernizing the schedule, but we also would be sad to see them go, for sometimes they produce stories like Ryan Brehm's. Brehm, a 35 year old from Michigan, was playing on his one and only start on a minor medical extension he got for testing positive for COVID and missing a tournament. He needed a top-two finish to keep playing on tour for the rest of the year. And so, with his wife on the bag, and a year after losing his mother to brain cancer, he cruised to a six-shot lead and now has job security for two years. That's a true life changer.
—This week's Players Championship tends to feature the strongest field of the entire year, and this one's got 46 of the top 50 players in the world. The guys missing: No. 12 Bryson DeChambeau, due to wrist and hip injuries; No. 19 Harris English, due to hip labrum surgery; No. 29 Kevin Na, whose wife is expecting this week; and No. 45 Phil Mickelson, who's taking an extended break away from golf after his Saudi-league comments sparked outrage. Justin Thomas is your defending champion, and the purse is the richest in our sport: $20 million. The winner will take home $3.6 million, second is $2.2 million and anyone making the cut is guaranteed at least $43,000.
—Scottie Scheffler's win brought him to No. 5 in the world, which brought the golf world to a milestone: for the first time, the top five players in the men's game are all younger 30. Jon Rahm is 27, Collin Morikawa is 25, Viktor Hovland is 24, Patrick Cantlay is 29, and Scottie Scheffler is 25. And each of these five 20-somethings could get to world No. 1 should results at the Players fall the right way. Show this statistic to all your golf-hating friends who claim it's a sport for old people.
—My colleague Joel Beall did some fabulous reporting in getting contact with Mykhalio Golod, a top Ukrainian junior golfer bearing the brunt of Russia's invasion. It's a story of a life upended, for sure, but also of the light our game can provide in the darkest of moments.