LPGA Tour
Jin Young Ko breaks an Annika Sorenstam record while winning the HSBC Women's World Championship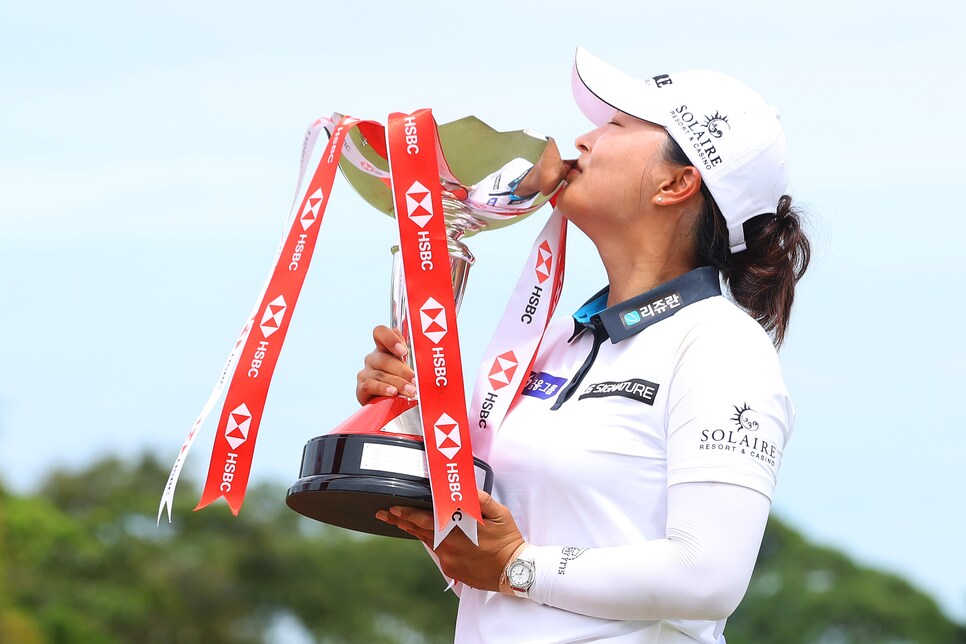 Jin Young Ko started her 2022 season right where she left off in 2021: Winning. In her first LPGA Tour start of 2022, the HSBC Women's World Championship in Singapore, Ko played her final six holes in five under to shoot a final-round 66 at Sentosa Golf Club. She finished with a 17-under 271 total to win by two shots over In Gee Chun and Minjee Lee.
The victory marked her 13th career LPGA title but more impressively was her sixth win in her last 10 starts on tour dating back to last July.
Ko closed the 2021 LPGA season by winning the CME Group Tour Championship, a fitting end to a season where she won five times and claimed the Player of the Year prize after a tight race with Nelly Korda. And then she took three months off. The LPGA season began in January, with three events in Florida. But Ko, the No. 1 player in the world, didn't make her first appearance until Singapore, saying she'd taken some time away from golf and spent time with family before going to Palm Springs to train for a month picking things up at the start of the LPGA's Asian swing.
When she wrapped up the 2021 season, she'd been talking about pain in her left wrist. It was bad enough to keep her from warming up properly at the CME in 2021. Before the HSBC, she told Golf Channel the wrist is still a problem.
Not enough of a problem to keep Ko from winning—or from breaking a record in the process.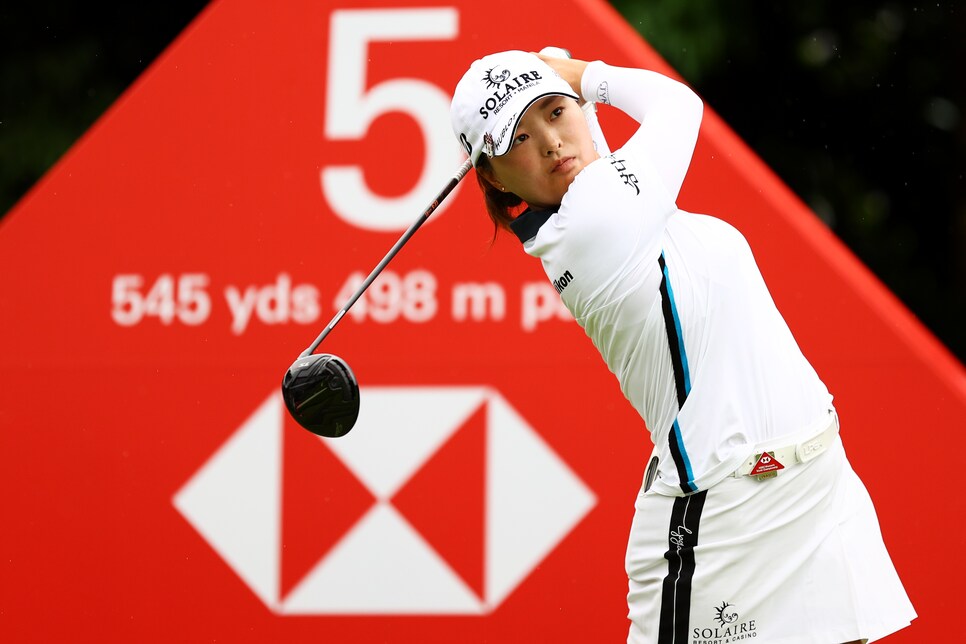 By shooting 66 in the final round, Ko recorded her 15th consecutive round in the 60s. That broke the record that Ko previously held with Annika Sorenstam and So Yeon Ryu.
In Singapore, one of Ko's other records came to an end: most consecutive greens in regulation hit in competition. By hitting the third green during the first round at the HSBC on Thursday, Ko's record for consecutive greens hit reached 66. She missed the fourth green, ending the streak. Her record of 66 is now the number to beat on both the LPGA and PGA tours.
According to the LPGA Tour, Ko also set the LPGA record for most straight sub-par rounds at 30.
After the final round, Ko celebrated by FaceTiming with her parents. She's not sure, but she thinks she saw them cry.
"I'm just proud myself to record 60s, 15 rounds straight," Ko said. "So I'm so happy. I feel amazing right now."