Payday in Singapore
Here is the prize money payout for each golfer at the 2022 HSBC Women's World Championship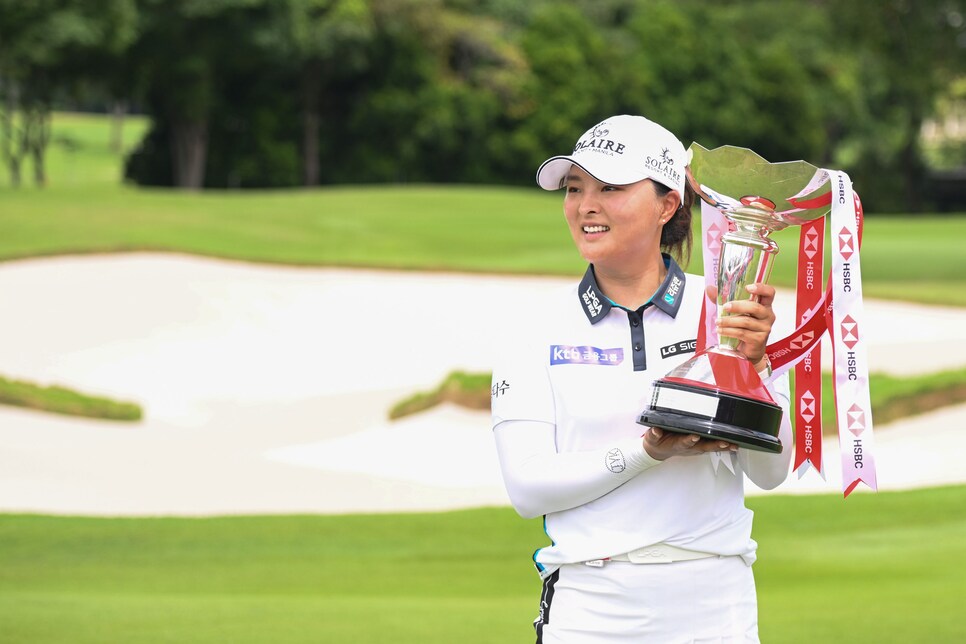 There are impressive season debuts and then there's what Jin Young Ko pulled off this week at the HSBC Women's World Championship. While this was the LPGA Tour's fourth event of 2022, it was Ko's first of the season, and the 26-year-old from South Korea continued the torrid play she displayed to close out 2021 with a 17-under 271 showing at Sentosa Golf Club's New Tanjong Course in Singapore, good enough for a two-shot victory over Minjee Lee and In Gee Chun.
A final-round 66 for Ko, the reigning LPGA player of the year and World No. 1, allowed her to break the LPGA's record for most consecutive rounds in the 60s with 15. She also set the LPGA record for most consecutive rounds under par at 30.
"I am just proud of myself to record 60s, 15 rounds straight. So I'm so happy," Ko said. "I feel amazing right now."
This was Ko's 13th career LPGA win and her sixth victory in her last 10 starts. With the win, she earned a prize money payout of $225,000, which jumps her over Laura Davies into 25th on the LPGA's all-time money list with $9,357,985.
Here's the prize money payouts for all players who competed this week in Singapore from the overall purse of $1.7 million.
Win: Jin Young Ko, -17, $255,000
T-2: Minjee Lee, -15, $138,747
T-2: In Gee Chun, -15, $138,747
T-4: Atthaya Thitikul, -14, $81,447
T-4: Jeongeun Lee6, -14, $81,447
T-6: Hannah Green, -13, $50,923
T-6: Brooke M. Henderson, -13, $50,923
T-6: Amy Yang, -13, $50,923
T-9: A Lim Kim,-11, $37,422
T-9: Danielle Kang,-11, $37,422
T-11: Xiyu Janet Lin, -10, $31,918
T-11: Nasa Hataoka, -10, $31,918
T-13: Momoko Ueda,-9, $26,415
T-13: Sarah Schmelzel, -9, $26,415
T-13: Perrine Delacour, -9, $26,415
T-13: Leona Maguire, -9, $26,415
T-17: Nanna Koerstz Madsen, -8, $20,722
T-17: Inbee Park, -8, $20,722
T-17: Ariya Jutanugarn, -8, $20,722
T-17: Yealimi Noh, -8, $20,722
T-17: Megan Khang, -8, $20,722
T-17: Pajaree Anannarukarn, -8, $20,722
T-23: Lydia Ko, -7, $17,464
T-23: Ayaka Furue, -7, $17,464
T-23: Gaby Lopez, -7, $17,464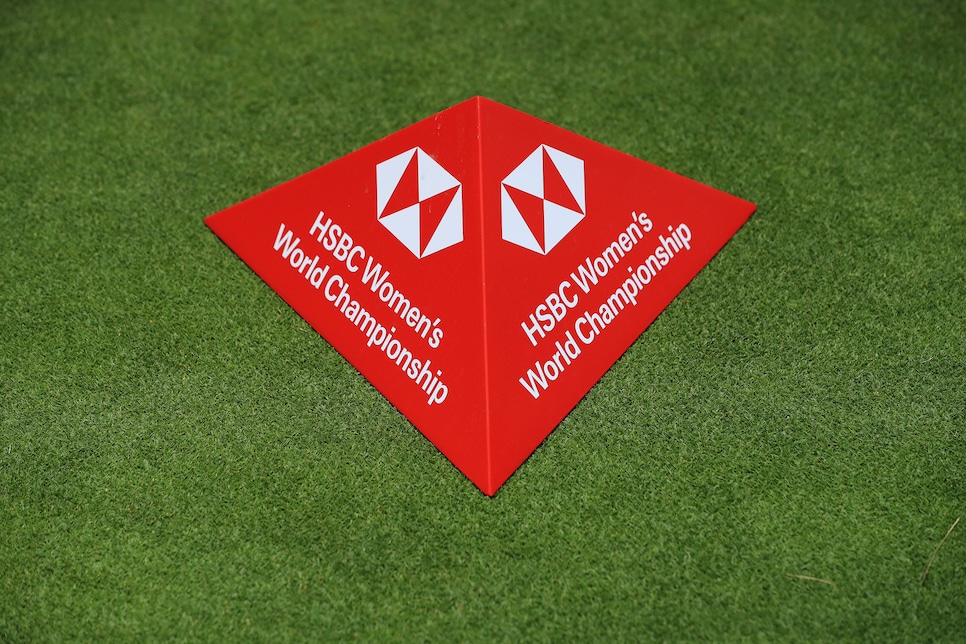 T-26: Wei-Ling Hsu, -6, $14,428
T-26: Hyo Joo Kim, -6, $14,428
T-26: Jeongeun Lee, -6, $14,428
T-26: Carlota Ciganda, -6, $14,428
T-26: Patty Tavatanakit, -6, $14,428
T-26: Madelene Sagstrom,-6, $14,428
T-33: Stacy Lewis, -4, $11,974
T-33: Jenny Shin, -4, $11,974
T-35: Marina Alex, -3, $9,796
T-35: Chella Choi, -3, $9,796
T-35: Moriya Jutanugarn, -3, $9,796
T-35: Alison Lee, -3, $9,796
T-35: So Yeon Ryu, -3, $9,796
T-35: Celine Boutier, -3, $9,796
T-35: Jennifer Kupcho, -3, $9,796
T-35: Angel Yin, -3, $9,796
T-43: Yuka Saso, -2, $7,638
T-43: Emily Kristine Pedersen, -2, $7,638
T-43: Min Lee, -2, $7,638
T-43: Emma Talley, -2, $7,638
47: Hinako Shibuno, -1, $6,956
48: Sei Young Kim, E, $6,692
49: Esther Henseleit, +1, $6,427
50: Lizette Salas, +2, $6,163
T-51: Jasmine Suwannapura, +3, $5,635
T-51: Brittany Altomare, +3, $5,635
T-51: Ashleigh Buhai, +3, $5,635
T-51: Mina Harigae, +3, $5,635
T-51: Caroline Masson, +3, $5,635
T-56: Wichanee Meechai, +4, $5,019
T-56: Sarah Kemp, +4, $5,019
T-58: Matilda Castren, +6, $4,667
T-61: Jenny Coleman, +8, $4,315
T-61: Xiaowen Yin, +8, Amateur
63: Sung Hyun Park, +11, $4,226
64: Sock Hwee Koh, +15, $4,138