Approach Shots
Simple strategies to hit more greens from the LPGA Tour's player of the year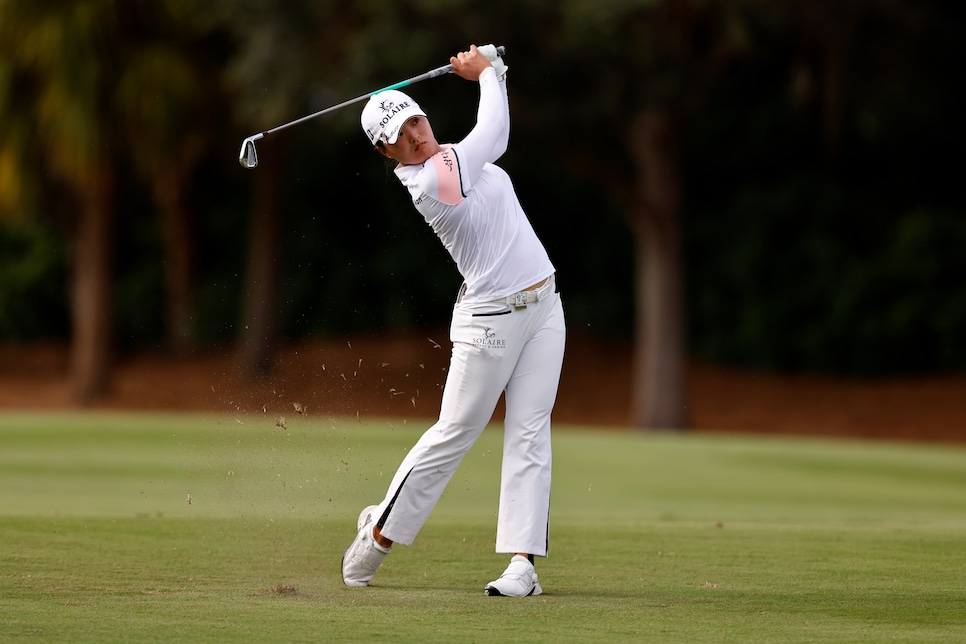 At last November's CME Group Tour Championship, I had no idea I set the record for consecutive greens hit in regulation on any major U.S. pro tour. All I was trying to do was avoid having to chip a lot from the difficult Bermuda grass around the greens at Tiburón Golf Club in Naples. But after missing my approach shot on the ninth hole in the first round on Thursday, I didn't miss another green the rest of the week. I hit 63 in a row.
It's not unusual for me to hit 14 or 15 greens a round, and I think it's because I don't pay much attention to the hole's location. On long approach shots, I aim for the largest area of the green. For shorter approaches, I try to leave myself with an uphill putt.
I also work hard on having a consistent strike. I spent a month after the Olympic Games practicing from 8 a.m. until dinner getting my swing ready for the Tour Championship. I know that much practice is not an option for most of you, so I'd say the best thing you can do for solid contact is always take one more club and swing at about three-quarters of your maximum speed.
Your balance is going to be better and your swing more consistent, which should improve the quality of your strike. I know it can be hard not to aim at pins, but remember, if you're anywhere on the green in regulation, it means you have a chance at birdie.
JIN YOUNG KO is the only Korean player to win the LPGA Tour's Rolex Player of the Year award twice (2019, 2021).
RECORD SETTERS: LONGEST GIR STREAKS
LPGA TOUR: 63 Jin Young Ko, 2021
PGA TOUR: 51 Bob Lohr, 1993
KORN FERRY TOUR: 51 Boo Weekley, 2006
PGA TOUR CHAMPIONS: 48 Hugh Baiocchi, 1999