Steelers Stuff
You can't be more classless than the Pittsburgh Steelers doing the CPR celebration days after Damar Hamlin's ordeal
Well, we had to wait until the dying embers of Week 18, but to the surprise of absolutely no one the Pittsburgh Steelers locked up the NFL's number-one classless seed on Sunday. Late in their ultimately meaningless victory over the Cleveland Browns, the Steelers' Alex Highsmith sacked Deshaun Watson. As he lay prone on the ground, a teammate walked over and hit his chest with a couple pumps of the ol' CPR celebration. On an ordinary week, this would have been innocuous enough. This week, however, was anything but ordinary.
The celebration, which was more tone deaf than Beethoven after a night at the club, rightfully earned criticism for all corners of the internet. On Monday, team doctors for the Buffalo Bills administered life-saving CPR to safety Damar Hamlin after he suffered cardiac arrest on the field. The traumatic scene led to the game being abandoned and an outpouring for support from far beyond the football world. The Steelers apparently missed the memo (and, as it turns out, also the playoffs).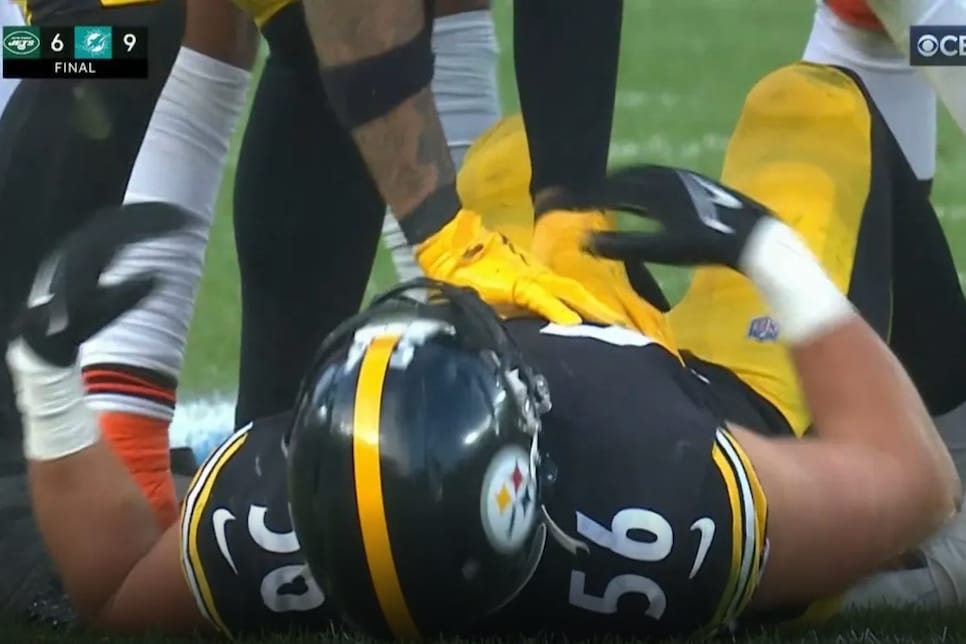 Highsmith and the unidentified teammate who performed the celebration have yet to apologize, but Highsmith, in one of the most absurd about-faces of the NFL season thus far, did tweet this nonsense about Hamlin following Sunday's game.
Sure, pal. Whatever you say. Enjoy your (longgggg) offseason. In the meantime, let's hope nobody turns your personal tragedy into a sack dance.