Gambling
How is Phil Mickelson an underdog in 'The Match' despite being the lone tour pro? Two words: Charles Barkley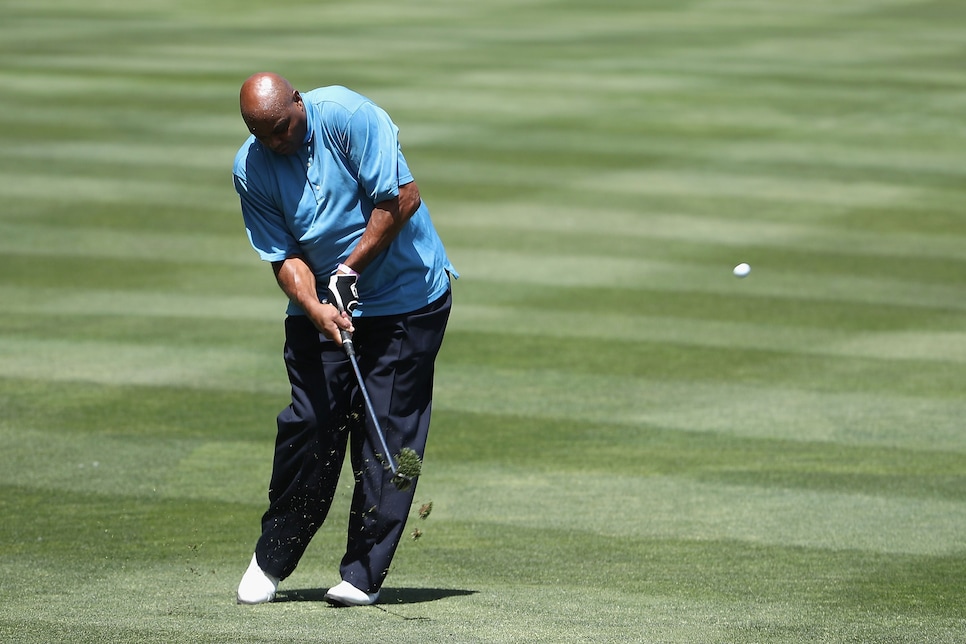 The participants have changed yet again for the third iteration of "The Match," but one thing has stayed constant since the inception of this made-for-TV series two years ago: Phil Mickelson is once again an underdog.
Of course, it made sense the first two times when he faced Tiger Woods, arguably the greatest golfer of all time. But Phil topped Tiger at Shadow Creek to claim $9 million, and he and Tom Brady took Tiger and Peyton Manning to the 18th hole earlier this year.
So why aren't oddsmakers showing Mickelson much respect this time when he's not even facing another tour pro, let alone a 15-time major champ? It's simple: his partner.
Mickelson will team up with NBA Hall-of-Famer and TNT analyst Charles Barkley against Manning and Stephen Curry. While the latter team doesn't have a tour pro, it has Curry's plus-2.2 handicap and Manning, who has improved from a 7.5 to a 4.7 in recent months. Barkley? Well, just look at the above photo. As Chuck likes to say, he's "TURRIBLE."
He's so turrible, in fact, that Phil and Chuck are +110 (risk $100 to win $110) to win the Nov. 27 event, according to BetOnline. While that's only a slight underdog, it's still pretty stunning that Curry and Manning would be -140 (risk $140 to win $100) favorites against a five-time major champ who also happens to have won his first two starts on the senior tour.
Mickelson will be aided by some local knowledge since the event, which will raise money for Historically Black Colleges and Universities, will be played at Stone Canyone Golf Club, a course Mickelson Golf Properties owns in Oro Valley, Ariz. But he's still got his work cut out for him playing with a guy who has competed in the 54-hole American Century Championship at Lake Tahoe multiple times without recording a single par. OK, so "competed" might not be the right word for that kind of futility.
Barkley actually used to be a decent player before becoming a punchline in the celebrity golf circuit. But that was a long time ago. A long, loooong time ago.
"While we may need a handicap for Chuck, I'm looking forward to playing with Peyton and Stephen and to help raise money for another important cause," said Mickelson in a statement released Monday.
Mickelson might want to start by lobbying to change the format from the last The Match, which was nine holes of best ball followed by nine holes of modified alternate shot. If Phil were to win while having to play from where Barkley hits the ball, it would probably be the crowning achievement of his career.