The Loop
Zero pars in three days?! Behold Charles Barkley's brutal scorecard.
Poor Charles Barkley. Try as he might, the NBA Hall of Famer can't improve his golf game. If anything, he's getting worse.
For a second time in three years, Barkley finished the American Century Celebrity Golf Championship in Lake Tahoe with zero pars. That's right, ZERO pars. In 54 holes. Check out this brutal scorecard: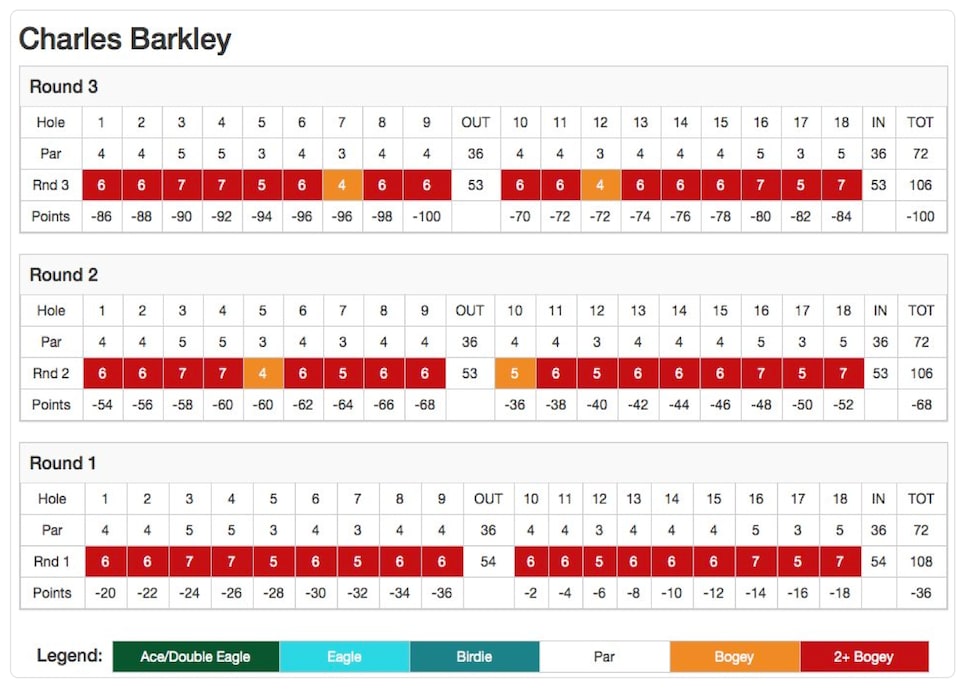 Not surprisingly, Barkley finished in last place (by a lot) of the 82 celebs who finished the tournament, which was won by former MLB pitcher Mark Mulder for a second straight year. Larry The Cable Guy finished in second-to-last place, 30 points ahead of Barkley. Ouch.
On the bright side, Barkley avoided the maximum score the final two rounds thanks to a pair of bogeys on Saturday and Sunday. And he still, somehow, really, really loves golf. Otherwise he wouldn't keep subjecting himself to this kind of punishment.