The Loop
Phil Mickelson subtly daggered teammate Charles Barkley (and not about his golf game)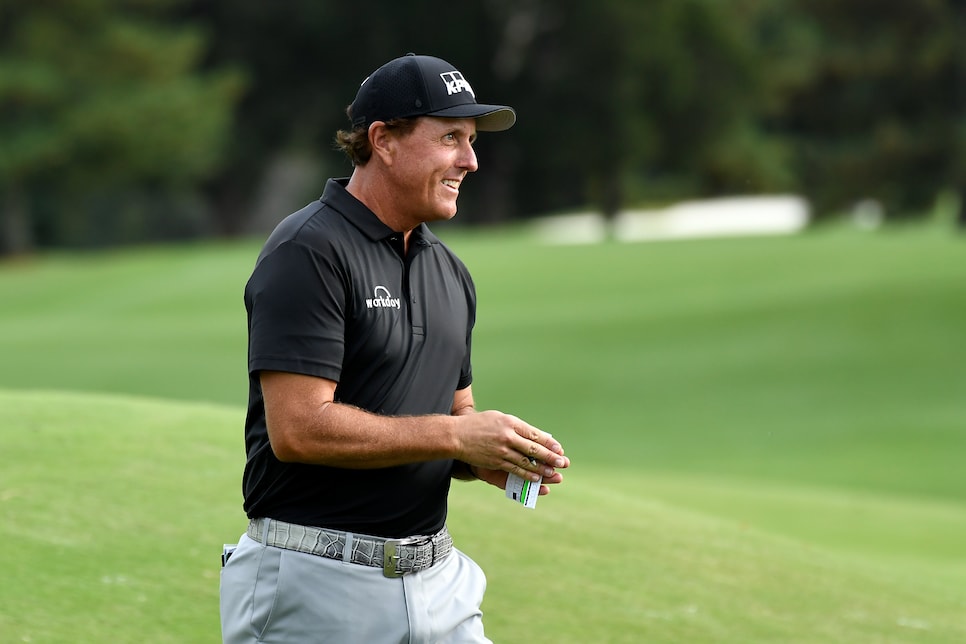 In the past two iterations of "The Match," there's been plenty of trash talk, some good and some forced. It helps that Phil Mickelson was involved each time, as he's widely regarded as one of the best smack talkers in the sport.
Speaking to the media on Wednesday at Sherwood Country Club ahead of the Zozo Championship, the five-time major champion couldn't help himself when he began discussing the Chuckster and their chances. But rather than dagger Barkley's golf game, Mickelson went for the killshot by bringing up the one thing Barkley doesn't have.
"I'm honored to have him as my partner," Mickelson said. "I'm not overly optimistic about having him as my partner, but I do think we're going to be able to come out on top. We're going to find a way, we're just going to find a way.
"And Charles, out of the three of us, has not really won his championship. Peyton's won Super Bowls, I've been able to win some majors on tour, Steph's won the NBA Championship. Charles never did. Now, he won the gold medal in the Olympics, but I view this as a chance for him to finally get his championship."
Hopefully, Chuck doesn't take this lighthearted dig too personally from Phil. These two have a match to win.