The Loop
Things got kinda personal between Shaq and Charles Barkley on Thursday night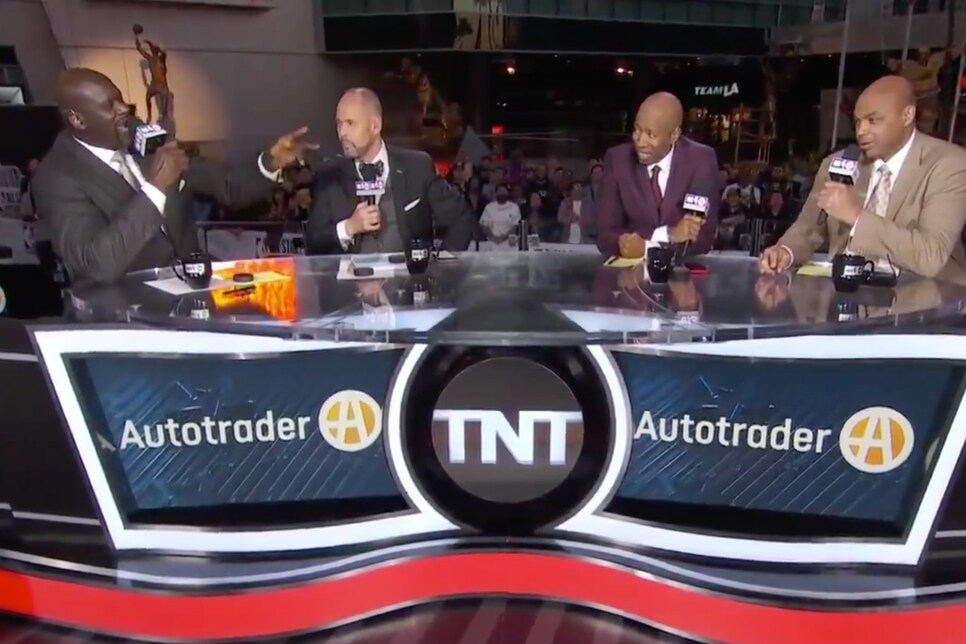 Shaq and Charles Barkley have had plenty of run-ins on the NBA on TNT, some of them more personal and awkward than others. There's also times where they can feel forced in an attempt to create some drama, which is understandable for anything on television. Thursday night did not feel like one of those times.
As NBA All-Star weekend kicks off in Los Angeles, the NBA on TNT guys were set up outside the Staples Center, and it sounds like they were reminiscing about O'Neal's time as a Laker with Kobe Bryant prior to this little exchange. Whatever it was, it struck a chord with Shaq, and he had little time for Charles' argument. Check out the video:
Have to side with Shaq here, because Charles' "you should have won more" take is pretty off base. Shaq and Kobe won three straight NBA Finals together, something only five teams in NBA history have done, the Lakers being the most recent from 2000-2002. Michael Jordan, who still is the standard, did it twice with the Chicago Bulls, and had to take a year off after the first time (for a multitude of reasons). It's one of the hardest things to accomplish in sports, just ask the Golden State Warriors, who for all their dominance, have not even repeated yet.
While we hate to see mom and dad fight, we're giving this round to Shaq, who usually wins most rounds considering he'll always have four rings to Chuck's zero. Come on guys, it's All-Star weekend, can't we get back to laughing hysterically together? Do it for the kids.