News & Tours
What Phil gets wrong about the PGA Tour's media rights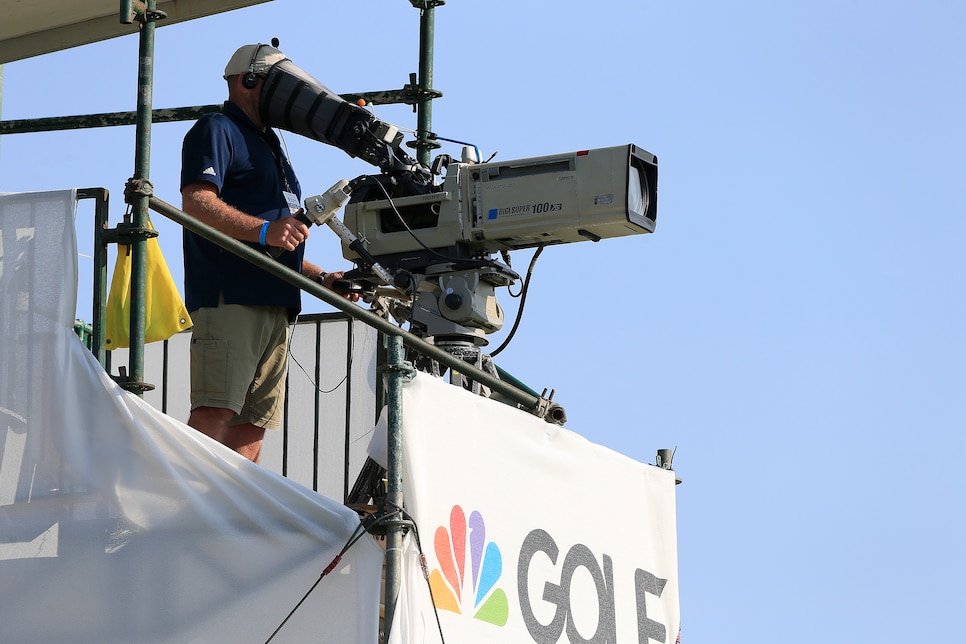 If a through-line can be ascertained from Phil Mickelson's criticism of the PGA Tour it is his contention with the organization's media rights. The tour, Mickelson asserts, is sitting on a pile of money like Scrooge McDuck from broadcasting deals and digital assets, money Mickelson believes belongs to the tour's constituents.
"It's not public knowledge, all that goes on," Mickelson told Golf Digest's John Huggan earlier this month. "But the players don't have access to their own media. If the tour wanted to end any threat [from Saudi or anywhere else], they could just hand back the media rights to the players. But they would rather throw $25 million here and $40 million there than give back the roughly $20 billion in digital assets they control. Or give up access to the $50-plus million they make every year on their own media channel. … There are many issues, but that is one of the biggest." Mickelson also claimed that the tour charged him $1 million each time he wanted to participate in "The Match" series, saying the tour's "obnoxious greed" has forced him to look elsewhere.
The remarks were, to put it lightly, bombastic. And Mickelson shared similar complaints with the Fire Pit Collective in an interview published this week. The problem—well, one of the problems—is Mickelson's failure to grasp a basic understanding of how media rights work.
Mickelson isn't totally wrong; players do not have any ownership of the tour's media rights. But no athlete participating in a major professional sports league does. Major League Baseball, the National Football League and the National Basketball Association aren't perfect analogs to the PGA Tour; in those sports a player is an employee of a team under a guaranteed contract. Part of that contract stipulates the team owns anything that player does on the field and anything that goes on their uniforms (save for shoes). That includes media rights.
Golfers, conversely, are independent contractors with no guaranteed contracts. Unlike other athletes, they can monetize their uniforms. Still, as members of the tour, they do assign the organization all of their media rights, giving the tour an aggregated bundle of intelluctual property. It's this bundle that enables the PGA Tour to sell media rights to distributors. For example, if the tour's media rights were fragmented—say, if CBS Sports didn't have the exclusive rights to air this weekend's Genesis Invitational and players could individually sell their live and archived broadcast rights—the TV deals would be worthless.
And those deals are worth a ton. In March 2020 the tour finalized a new nine-year media rights agreement with CBS Sports, NBC Sports and ESPN that went into effect in 2022 that will pay the tour $7 billion over this span. Mickelson, in a September podcast with Gary Williams, complained that only 26 percent of this revenue was being funneled back to the players. In truth, according to a memo from PGA Tour Commissioner Jay Monahan to players last November, 55 percent of revenue is going back to the players in prize money, bonus programs and other benefits. This 55 percent is in line with what NBA and NFL players receive from their respective leagues (MLB is currently in a labor dispute).
While it's easy to correlate the purse and FedEx Cup prize increases this year as a response to the Saudi golf league threat, Monahan has said going back to 2020 the increases are a result of this new media deal. (Those deals did, however, allow for new bonus pools and the creation of the PIP initiatives.) In fact, due to the nature of how the PGA Tour is run—it is listed as a 501(c)(6) non-profit—the tour is obligated to flow the money back to the players, while allowing expenses of the company to be paid and also to accumulate a reasonable reserve of funds.
As the $7 billion figure over a nine-year span shows, Mickelson's $20 billion claim is outlandish. However, there are more than live rights at play. The tour also owns the highlights and a treasure chest of archived assets. The tour is able to generate revenue from these rights, primarily by selling them with advertising or sponsorship against video on digital platforms. But, as Monahan has laid out, whatever is made from this endeavor is again funneled back into the pot for players, distributed in prize money or bonus pools.
Tour players do have some rights to their own media footage. Over the past decade the tour has become more liberal with how players can use video on their social feeds, having the ability to contact the tour to air highlights on Twitter, Instagram, Facebook to build their brands and fan bases so long as they don't use a pre-roll of sponsorship or advertising before those highlights. The tour has actually increased its in-house player-content staff to help meet these growing demands. Additionally, players are also allowed—with certain restrictions—to have their own teams film them on tournament sites, including tournament rounds. A recent example is the viral video of Scott Stallings' daughter giving her dad some encouragement during the Farmers Insurance Open, as the clip was not produced by the tour but Stallings' team.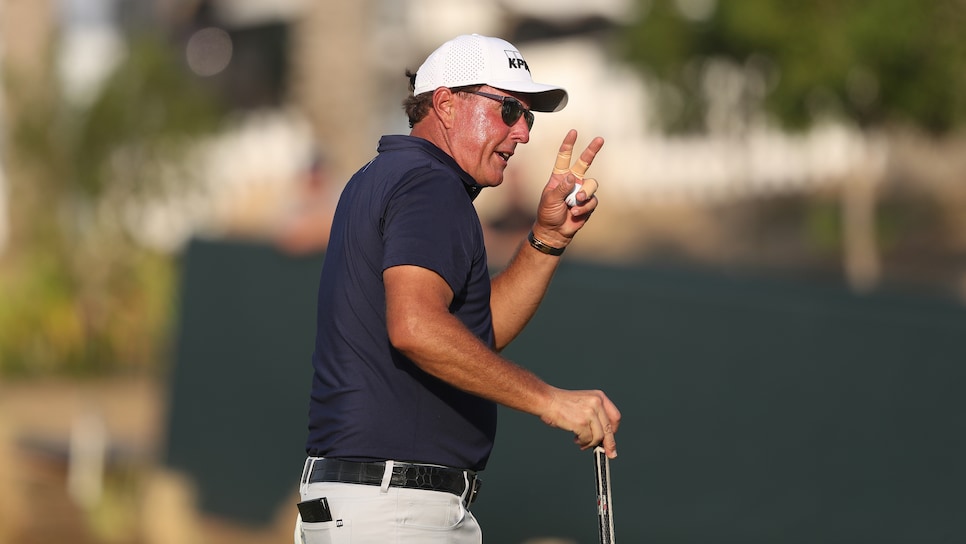 Again, players do not have the right to sell their media rights for commercial use, but that is consistent across all professional sporting leagues in the United States. As for Mickelson's gripe that he had to pay $1 million each time he was involved with "The Match" exhibition series—an agreement that falls under the purview of being a PGA Tour member—that's not entirely true, either. Multiple sources confirmed to Golf Digest that Turner Sports, which has aired all five iterations of "The Match," paid the $1 million fee, not Mickelson personally. Mickelson has also made millions from the franchise, with $9 million alone coming from his first battle against Tiger Woods in 2018.
This is not to say the PGA Tour's media rights are perfect. How fans are consuming sports is constantly changing, as is the digital marketplace. The landmark changes in NIL legislation at the amateur level could spur more individual rights in the professional realm. Woods himself addressed the issue earlier this week when speaking at the Genesis Invitational.
"Media rights is a big thing," Woods said on Wednesday. "A lot of us are concerned about what is the direction, where we're going and how can we have more control over that. There's been a lot of talk from whether it's the PAC or the board or from players internally. Everyone has their opinion about it, but we need to come to a collective decision. Jay has taken it all in to try and figure out what's best for each and every individual player because we're all independent contractors, but what is best for the tour as a brand as well. Trying to put all that together, meanwhile still grow the tour at the same time and all the different media rights that have come about over the last 10 years, whether it's streaming, which didn't exist, where do you go on that, where does the tour go, who owns those rights, how much do you share of that, where does it go."
"Yes, there's give and take, OK?" Woods continued. "We just need to find—there's a balance of what's best for the players and what's best for the brand."
But when it comes to Mickelson's specific criticism, the argument is weighted with exaggerations and short on validity.