News & Tours
PGA Tour outlines to players massive increases in prize money and bonus pools for 2022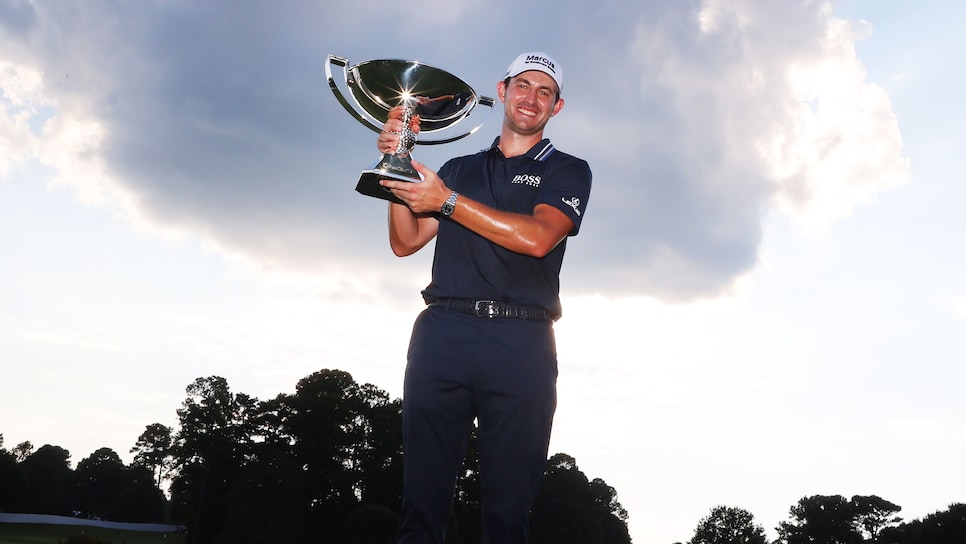 The PGA Tour announced to its membership Monday significant increases coming to its prize money and payout structures for the new year.
The financial details were explained to PGA Tour players in a memo sent to them by commissioner Jay Monahan and first reported by the Associated Press and Golfweek followed by multiple other media outlets. The increases include bumps in purses, bonuses and FedEx Cup allotment.
Total tournament prize money next year will jump from $367 million to $427 million, according to the memo. The first two FedEx Cup postseason stops, the FedEx St. Jude Invitational and BMW Championship, will offer $15 million purses, up from the $9.5 million available at this year's Northern Trust and BMW Championship. Three "player-run" events—the Genesis Invitational (hosted by Tiger Woods), Arnold Palmer Invitational and Memorial (hosted by Jack Nicklaus)—are seeing nearly a $3 million increase in their overall purse to $12 million per tournament. Also boasting a $12 million purse will be the Dell Technologies WGC-Match Play. The average purse on tour will be raised more than $1 million from last year's figures.
This news follows October's announcement that the Players Championship, the tour's flagship event at TPC Sawgrass, will boast at least a $20 million purse. It is by far the most money allotted in a single stroke-play tournament and dwarfs the purses of the sport's four majors in 2021 ($12.5 million for the U.S. Open, $12 million for the PGA Championship and $11.5 million for the Masters and Open Championship). The Players winner will reportedly earn $3.6 million, up from the $2.7 million Justin Thomas made for his win in March.
The FedEx Cup pool will also surge from a total of $60 million last year to $75 million in 2022, with the winner reportedly receiving $18 million (up from $15 million). The tour's new Player Impact Program, a bonus fund for players who boost publicity and engagement, will go from $40 million to $50 million, and the Comcast Business Tour Top 10 for the best regular-season performers will double its payouts from $10 to $20 million.
The tour is about to begin a new media-rights deal in 2022, yet the financial bumps also come as the tour combats threats of rival leagues potentially promising guaranteed paydays to the game's biggest stars.