It is a new frontier, and to those who have wandered through it over the past six months it is one that resembles the Wild West. No, the opportunity for students to profit off their name, image and likeness (NIL) that opened up last summer has not transformed college athletics into a lawless landscape; there are rules, there are sheriffs, there are consequences, especially so in golf. Yet it is a space powered by an undercurrent of entrepreneurial spirit, a modern-day Manifest Destiny, where the territory is for the taking and is what you make of it.
As college golf's 2022 spring season begins in earnest this week, student-athletes are starting to strike proverbial NIL gold. But in many cases, it's not the gold you'd think and it's being found in areas you wouldn't expect. Those who are reaping what can be had—not to mention those who are not, and in some instances, can't—underline just how feral and rebellious this new world is.
"It's kind of been a free-for-all," says Canon Claycomb, who earned All-Freshman honors at the University of Alabama in 2021. "It's kept the integrity of college sports intact while allowing student-athletes to profit off who they are and what they can do. But you better stay up top of it, or else you could get left behind."
For decades the NCAA and its institutions railed against student-athletes profiting off their name, image and likeness, believing the idea would undermine the amateur system. It was a stance that was firm and absolute; NCAA president Mark Emmert went so far as to write an op-ed for the Wall Street Journal in 2012 titled, "Paying College Athletes Is a Terrible Idea."
However, heightened scrutiny over the NCAA's business practices coupled with several states weighing and passing NIL legislation—highlighted by California's Fair Pay to Play Act—chipped away at the power of Emmert and the NCAA over the past decade. It culminated on June 21, 2021 when the Supreme Court ruled the NCAA violated antitrust laws in limiting student-athlete benefits. A week later, the association adopted policies to allow for NIL activity.
"There wasn't much the NCAA could do to stop it," says Dr. Daniel Rascher, professor and director of the sport management program at the University of San Francisco. Rascher is also president of Sports Economics, a consulting firm that's worked with the NFL, MLB, NBA, NHL, MLS and the PGA Tour. "The state laws in California and elsewhere, along with its loss in the Alston case at the United States Supreme Court, forced the NCAA to allow athletes to earn money from the use of their NIL."
Deals were struck as of midnight on July 1. Football players have been the biggest beneficiaries; according to Opendorse, a digital platform for connecting athletes and brands, football has accounted for 45.7 percent of NIL compensation and 33.8 percent of NIL activity. University of Alabama quarterback Bryce Young is believed to have racked up millions this past fall in a Heisman Trophy winning season while highly touted QB Quinn Ewers signed a $1.4 million deal with GT Sports Marketing when enrolling at Ohio State … and didn't play a down for the Buckeyes in 2021 (Ewers has since transferred to the University of Texas). Last week a booster for the University of Miami announced $10 million was being set aside for the football team's NIL payment.
Those are the figures and stories that draw headlines. They also fail to give scope to the rest of the terrain. As one agent put it, the juxtaposition from most student-athletes to the top NIL earners is like parking a Volkswagen next to Chicago's Willis Tower.
"While the five- and six-figure endorsement deals have gone to a few athletes, there are many smaller deals that are going to thousands of athletes," Rascher says. "And those transactions tend to encompass athletes from many different sports."
Golf is among that list. Barely. In the opening act of the NIL era, the sport has been limited to a seat at the child's table.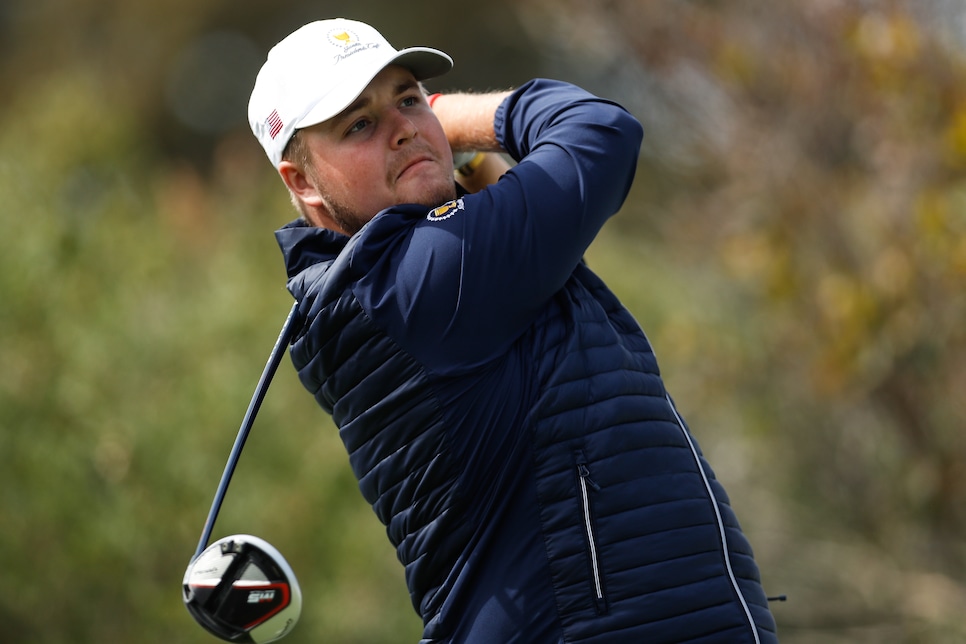 Canon Claycomb, an all-SEC freshman at Alabama in 2021, has managed to put together modest deals with activewear brand Rhoback and Rama Jama, a popular restaurant near campus in Tuscaloosa.
Con Chronis
There are just shy of 300 NCAA Division I men's golf programs across the country; only basketball and cross country boast more men's D-I teams. Opportunities for women aren't too far behind at 250 programs. However, according to Opendorse data, both men and women's golf account for 0.1 percent of NIL compensation through the end of 2021. The percentage of activity is only slightly better at 1.8 percent. The percentages seem low, and they are. They are also relatively easy to explain.
While golf has enjoyed a rejuvenation in participation and interest during the pandemic, it remains a tier below football, basketball, baseball, hockey and soccer in terms of popularity for general sports fans in the U.S. This sentiment is especially amplified at the amateur level. The Golf Channel shows a handful of regular-season college events, but the game lacks a cadence on the weekly schedule, and Golf Channel's viewership is small compared to the reach of commercial networks and cable networks like ESPN and FOX Sports 1, which air college sporting events daily. Without a sustained television presence, the degree of influence is limited.
Also limited is real estate. Specifically, on the golfers themselves. When it comes to endorsement deals and dollars, the hat is one of the biggest revenue generators for professional golfers. Same goes for the shirt and golf bag. Yet when college golfers are playing for their universities, these potential billboards don't exist, the spaces instead serving as their team uniform.
"People need to understand just how restrictive that is," said one veteran agent. "Trying to open a bar without a liquor license would be easier." Student-athletes might wear sponsored apparel during non-college events, such as a major championship or the U.S. Amateur—three Oklahoma State golfers struck deals with a Stillwater car dealership at last summer's event at Oakmont—but those are weekly agreements, and such opportunities are rare.
Moreover, while most student-athletes only have to deal with the NCAA, golfers face an additional hurdle from golf's governing bodies, the USGA and R&A. To their credit, the associations announced last February they were overhauling the Rules on Amateur Status starting in 2022. Under the new rules, amateurs are clear to accept endorsement money and travel expenses without restrictions. There are now just three ways amateurs can violate their status: Accepting a prize in excess of the prize limit ($1,000), accepting payment for instruction and accepting employment as a club professional.
Still, while student-athletes in other sports can make five-figure deals coaching at off-season camps, golfers cannot, as it violates the aforementioned rule on instruction.
"We haven't had a huge drive for amateurs to want to teach. That's part of why you haven't seen that change," Craig Winter, senior director of the Rules of Golf and amateur status for the USGA, told Golf Digest this summer. "The golf professionals out there, the non-amateurs that do teach, there's training that goes into that. You know to teach somebody to play the game, it not something that because you're a good player you can teach the game. But keep in mind there are a whole lot of different exceptions that reflect the way, especially golf cultures, in the United States is. Coaches, high school and college coaches, they are allowed to teach."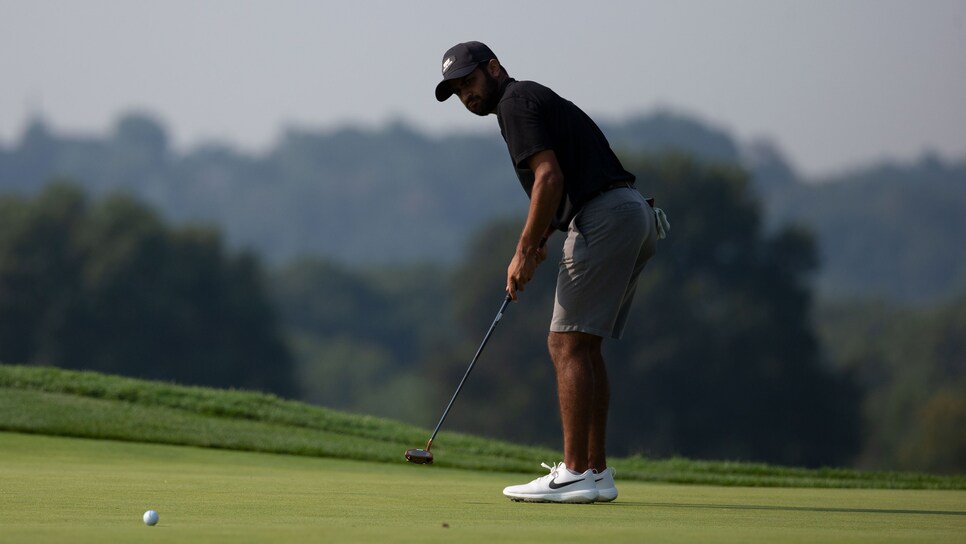 Last August at the U.S. Amateur at Oakmont, Aman Gupta was one of three Oklahoma State players who signed a one-week deal with a Stillwater car-dealership to wear a Cadillac logo on their hat.
Justin Aller
If these restrictions sound suffocating, at least American-born players are given the chance to navigate this matrix. Current federal legislation prohibits international athletes on F-1 student visas from making NIL deals. Those visas are issued for education purposes only; since NIL deals are considered "work," a student's visa can be canceled by a school if found in violation of its original composition. Golf, more than most sports, has a high rate of international participation. Five of the top seven men in the World Amateur Golf Ranking are players born outside of the U.S.; four of them—No. 3 Ludvig Aberg, No. 4 Alex Fitzpatrick, No. 6 David Puig Currius and No. 7 Eugenio Chacarra—are currently enrolled in American universities.
In spite of those limitations there are collegiate golfers profiting off their name, image and likeness. The two biggest deals thus far—at least in the traditional sense—belong to Rachel Heck and Cole Hammer. Heck, who won the 2021 NCAA individual championship as a freshman at Stanford, signed with Excel Sports to help handle her NIL representation, with Hammer, a two-time Walker Cupper in his senior year at the University of Texas, choosing WME Sports.
"My NIL experience so far has been really smooth," Heck told Golf Digest. "Once the legislation was approved, my parents and I took some time to learn about the NIL landscape and see if this was an area that made sense for me to explore."
Heck has already locked commitments with Ping, Stifel Financial, Six Star Pro Nutrition and Whistle Sports. Hammer's first NIL deal, with Optimum Nutrition, was announced last week. (Financials for the deals have not been released.)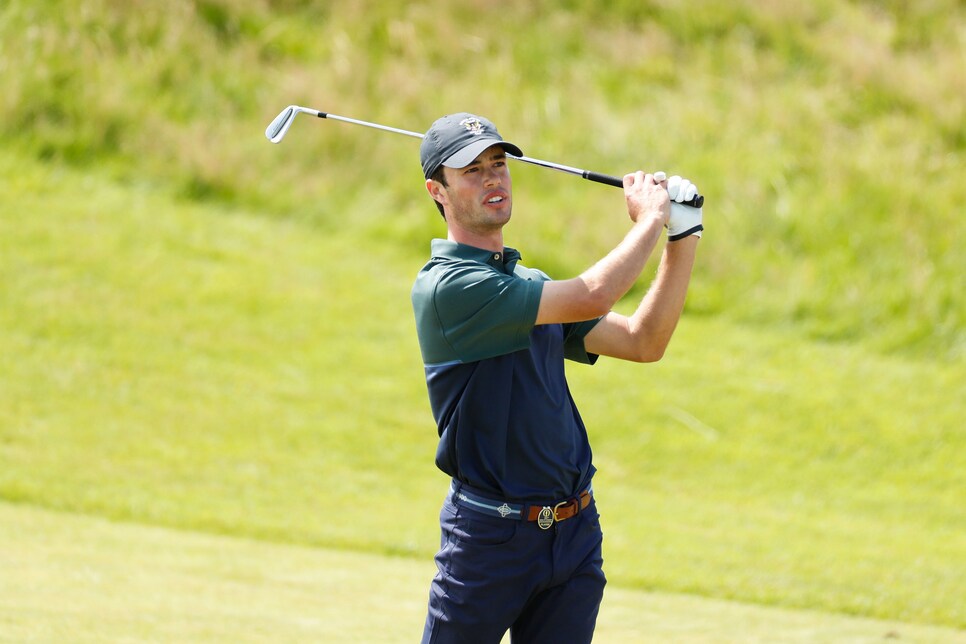 Texas senior Cole Hammer, who has been on golf fan's radar since qualifying for the U.S. Open at 15, recently signed his first NIL deal.
Oisin Keniry
The University of Kentucky's Marissa Wenzler was also one of the first players to receive NIL deals with Tour Line Golf and Putt View after winning the Women's Western Am last summer. "I finalized [those sponsorships] myself," Wenzler said. "I would talk to our media and compliance people to make sure it makes sense. Is it fair? You kind of have to be smart and have to know what's best for you. You don't want to take a company that takes advantage of you."
Of course, we said "traditional sense," and there's little about NIL policy that is traditional. Many collegiate golfers have eschewed formal representation and have taken it upon themselves to garner sponsorships, most of which are negotiated and signed solely through email or social-media messaging. As Rascher previously noted, not all deals are for thousands of dollars; multiple athletes said they've been paid as little as $10 for an endorsement. Some of these deals don't necessarily involve up-front payment. Instead, student-athletes are paid through commission, if money is involved at all.
Sometimes a sponsorship means an athlete gets free product in exchange for promoting a company in a social-media post or in their social bio. Alabama's Claycomb, for example, says one of his favorite deals is with Rama Jama's, a bar and restaurant in Tuscaloosa.
"It's great, I get a stipend so sometimes I'm able to take the entire team there to eat," Claycomb notes with pride.
Because collegiate golfers are limited in how they can theoretically promote a brand, one's presence on social media—and ability to use the medium to promote a brand—has been the primary catalyst for NIL endorsement. That means some of the highest compensated student-athletes are not necessarily the best players but the ones with the biggest audiences. John Daly II has a ton of potential as a player although he is far from a polished product, currently ranking No. 729 in the World Amateur Golf Ranking. Conversely, "John Daly II" is a name recognizable to those that don't follow college golf, so it stands to reason Daly II has sponsorships with Nike and TaylorMade listed in his Instagram bio.
Then there's Kaila Bonawitz, a freshman at Division II Hawaii Pacific University. D-II golf is not exactly the environment that would seemingly attract numerous sponsor offers, yet few, if any, collegiate golfers have been pursued by more endorsers than Bonawitz thanks to a following of 78,000 on TikTok.
"It can be a full-time job if you're not careful," Bonawitz said. "Especially with TikTok. You have followers because you're making content, so you have to keep a standard up. Being a student-athlete is already time-consuming. So while the sponsorships are nice you have to make sure there's a balance."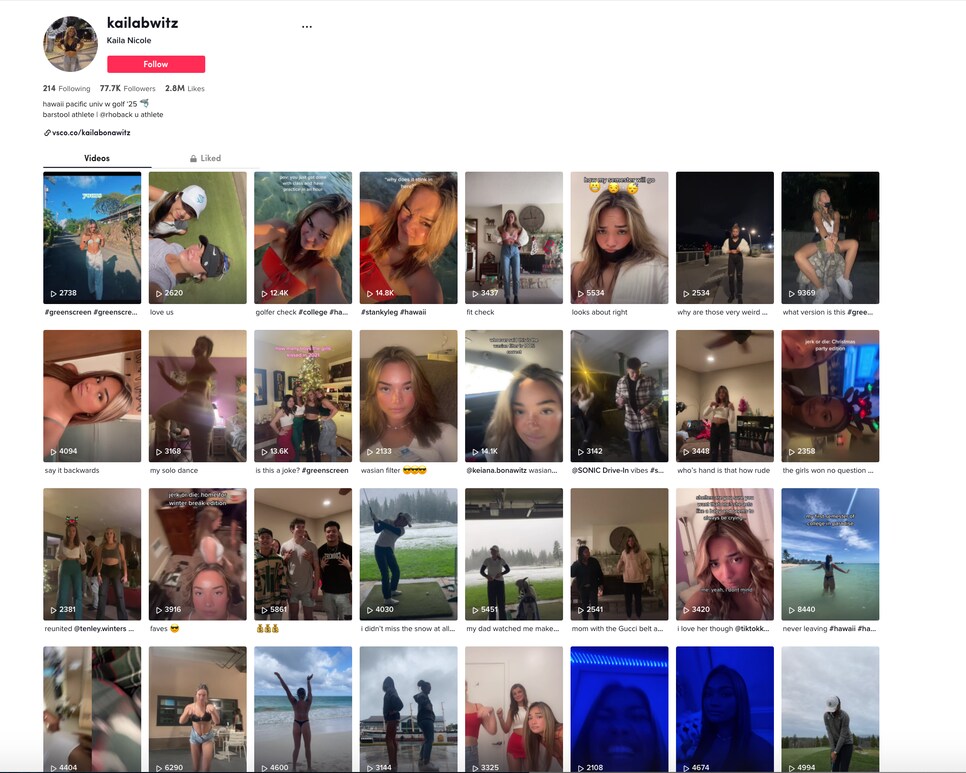 Kaila Bonawitz's TikTok content has generated a number of NIL deals for the D-II golfer.
As for who is sponsoring these student-athletes, few are backed by traditional golf brands. Instead they are brands targeting younger audiences that the game has typically ignored. Bonawitz has done spots for jewelry makers and is weighing an offer from a bathing-suit brand; Claycomb posts for an apparel company that has a country spin to it. Two of the most prominent backers are lifestyle activewear brand Rhoback and media entity Barstool Sports. Rhoback, which offers a form on its website for student-athletes to apply for sponsorship, says it has sponsored more than 400 golfers to date.
"We knew we were in a position where we could support all athletes, from the best of the best to some lower-division programs that may not typically have the opportunity to work with activewear brands," says Rhoback's Will Lawler. "As a result, we created Rhoback U to reward all athletes with actual cash payments among other benefits and opportunities."
Some have even gone into business for themselves, as Claycomb sells "CC" branded merchandise on his own website (CanonClaycomb.club).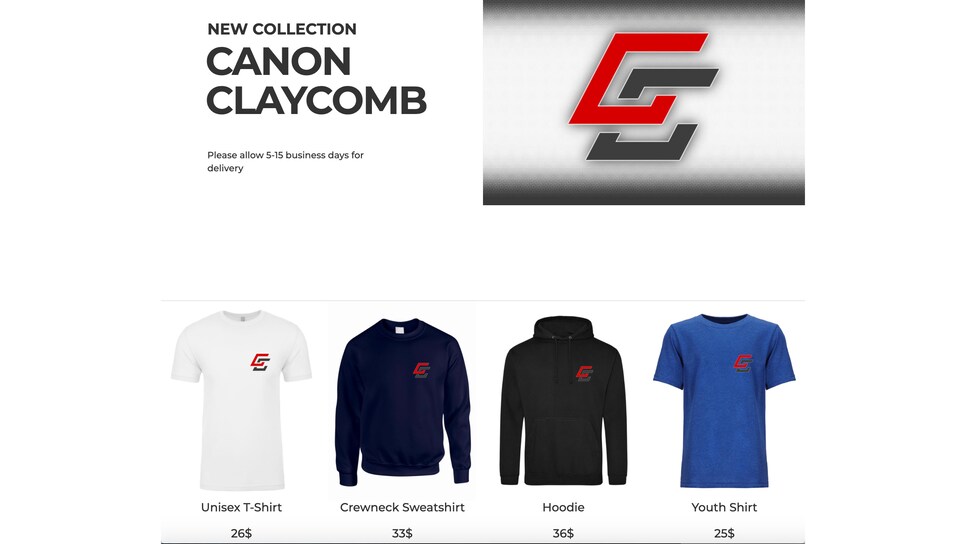 "For years athletes have wanted this opportunity," Claycomb says. "We can control how we can build our own brand. Why wouldn't we take advantage of it?"
While skepticism remains on NIL policies, especially from traditionalists who worry it will taint the integrity of amateur athletics, Rascher says he's pleased with how the last six months have played out. "Athletes are having the freedom to monetize their NIL like the rest of us and their fellow students on campus can do," Rascher says. "And brands have an alternative form of advertising to hit their target demos. So far, I haven't seen any negative aspects." He's particularly interested in how sponsors measure the ROI they are getting from these deals, to see where the equilibrium will settle in how much an athlete is given for a promotion or deal.
NIL compensation is not without pitfalls. Multiple women told Golf Digest they've turned down potential sponsorship offers after it became clear a company was trying to capitalize on their looks or sexuality. "Everyone is watching who you are joining with, so you have to be careful," Bonawitz says. Adds Wenzler: "You don't want it to reflect bad on you or your school." Two student-athletes said they are still awaiting payment for Instagram posts and are beginning to suspect that payment won't come. There remains the looming threat that a deal could in some way jeopardize their playing status or eligibility. "We have compliance officers that are helpful and are looking out for us," Claycomb says, "but if you mess up it is ultimately on you."
It's also not for everyone. Heck's teammate, World No. 1 Rose Zhang, has so far avoided any NIL deals (although sources told Golf Digest that Callaway is expected to make Zhang a "significant" offer). Reigning U.S. Amateur champ James Piot had "Barstool Athlete" in his bio in the summer but currently has no public-facing deals. One top-20 male golfer told Golf Digest he was avoiding NIL deals because he viewed them as distractions.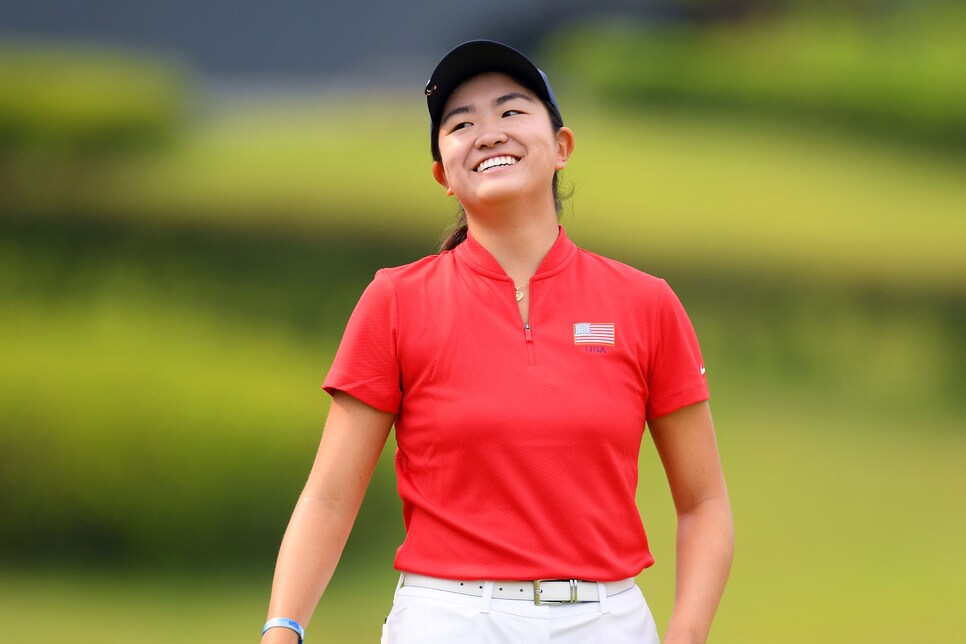 Rose Zhang, a Stanford freshman and the top-ranked women's amateur golf, has yet to sign any NIL deals, but that might not be for long.
Atsushi Tomura
Still, most have had a positive experience with the beginnings of the NIL era. Yes, the majority aren't high-paying arrangements. But it's not so much the money as what it represents. "I love when I look on social media and see other athletes, especially my fellow women college golfers, announce their NIL partnerships," Heck says. "I love that companies recognize that these amazing student-athletes are great role models and are worth supporting and working with."
As for what they're doing with their compensation? Heck's first check came during the holidays, so she put it towards Christmas shopping. Wenzler and Bonawitz say they are putting away earnings in savings. But perhaps the best answer belongs to Claycomb regarding his first check from the instruction app SwingU. He says it wasn't much, just $25. But that little money still meant a lot, so he hung it up on his wall.
"Never going to cash that," Claycomb says. "Because that check said I had finally made it."