News
PGA Tour pros are ALL OVER college golfers for using push carts at the NCAA Championship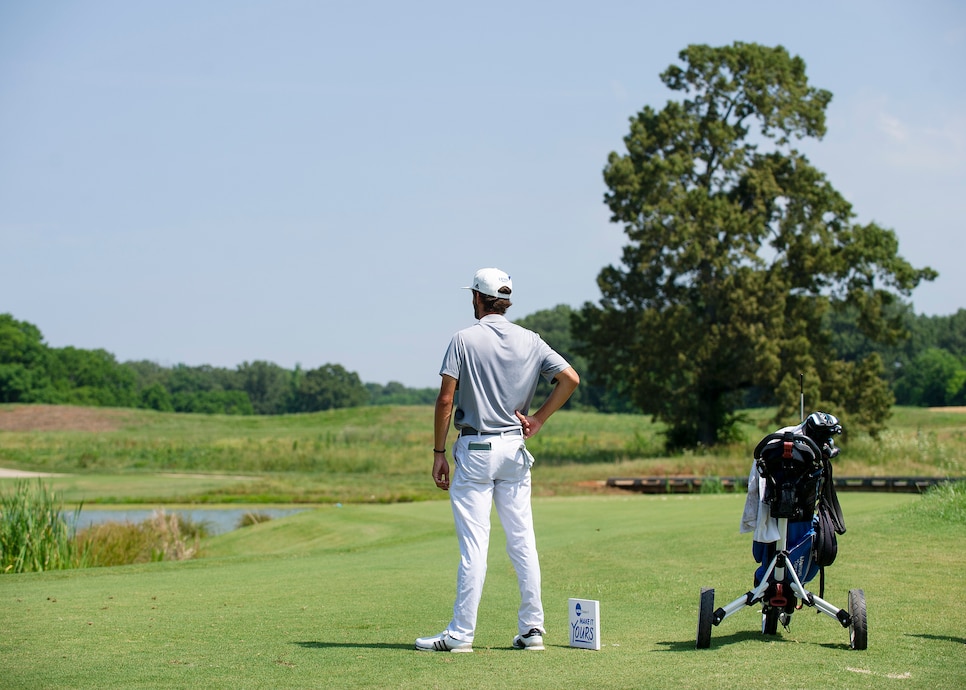 OK, so controversial is probably a bit strong. This topic isn't quite as intense as paying student athletes or amateur eligibility, but it seems to get people watching on TV fired up every year. And in this case, the flames were stoked by several PGA Tour pros who were college stars not too long ago. It started with Harris English:
Then a few others responded knocking push carts, including English's former teammate at Georgia, Brian Harman:
Ouch. And this isn't just a Bulldogs belief:
And even eight-time LPGA Tour winner Brittany Lincicome came down hard on college golfers pushing their clubs around:
But at least a couple of tour pros came to the defense of push carts. Edward Loar apparently pushes when he can:
And Bob Estes wishes he'd pushed more, claiming now that carrying his bag before he was a pro who uses a caddie caused him longterm injuries:
"People who push a cart have a lot fewer [health] issues, and a lot less potential for issues," said Wolkodoff, a medical director of the Colorado Center for Health and Sports Science, who once conducted a study on the physical benefits of using a push cart vs. carrying your bag. "The golf swing is tough on the back no matter how you look at it. If you can use a push cart and keep one more stress away from the back that's a great thing."
Wolkodoff also says using a push cart can be a competitive advantage by keeping core and shoulder muscles from becoming fatigued. So forget about those scoffing at you, and carry on, college golfers. Or rather, push on.