News
Aaron Wise on the TV show that almost changed his life, and why his parents made him take a break from golf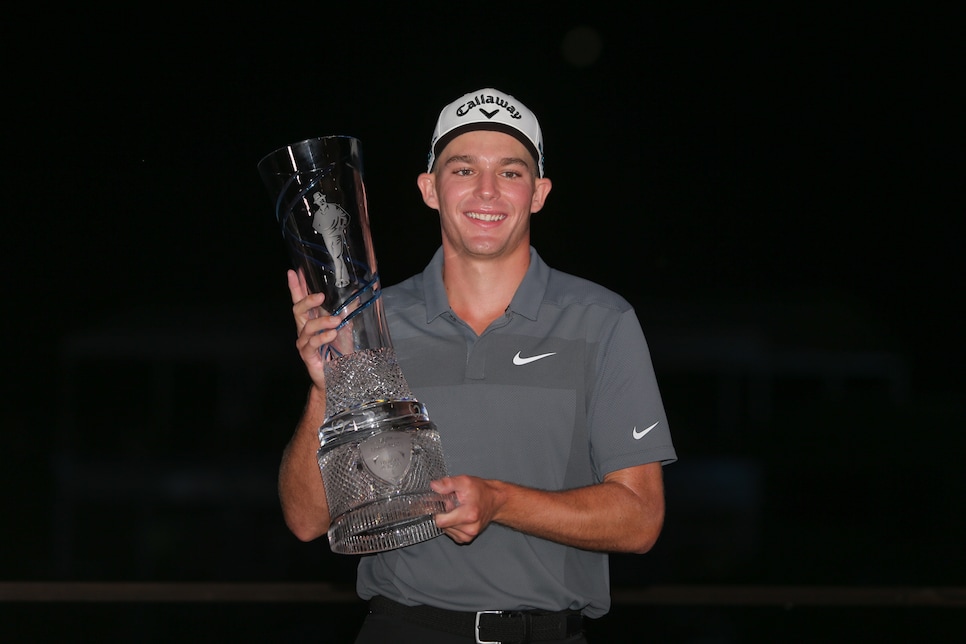 As the 2018 NCAA Championships unfold, it's worth a reminder that Aaron Wise could still be competing in the event despite being two years removed from winning individual and team titles for the Oregon Ducks. Wise, who turns 22 in June, has been surprised by his quick progression from college star to the PGA Tour Canada to the Web.com Tour to the PGA Tour -- already winning at each level -- but he also knows in this era of Jordan Spieth, Justin Thomas, and others, early success has become more of the norm.
"The bar has definitely been raised," Wise told GolfDigest.com. "That's one of the reasons why I turned pro when I was so young at 19. You look at all those guys and you're like the only way I can get the experience they're getting when I'm so young is if I'm out there too."
Wise certainly hasn't wasted much time getting out there and proving he belongs. After a close call at the Wells Fargo Championship, he captured the AT&T Byron Nelson and now finds himself lurking just outside the top 10 in the U.S. Ryder Cup standings.
While he doesn't want to look too far ahead, Wise was happy to take a look back at his life and career to this point on this week's Golf Digest Podcast. We discussed his breakthrough win, the awkward celebratory embrace with his girlfriend that went viral, and how a TV show nearly changed his life. Please have a listen: