Apparel
Unless you're the sort who likes to pack your bag when playing, you need something to help you transport your clubs around the course. That can take varying forms these days depending on whether you want to walk, ride or even cruise around The Villages.

The most common form of club transport is the golf cart, electric or gas. The Club Car Tempo Lithium-Ion remains our choice for electric carts as it does the little things right (USB ports, easy-to-handle steering, divot-mix holders in the proper spots) as well perhaps the biggest thing in an electric cart: battery lifespan. The lithium-ion batteries not only can hold a charge for multiple rounds (a necessity for a busy course), but they can last up to eight years—longer than most cart leases run. They're also maintenance-free and offer up to a 50-percent reduction in electricity use, providing a cost savings.
In gas carts we have a new winner in E-Z-Go's EX1. In addition to eliminating much of the annoying whines, noise and uneven acceleration of a gas cart, the EX1 uses a fuel-injection system that reduces emissions and optimizes mileage. An integrated starter/generator allows the EX1 engine to work like a hybrid by starting and stopping as needed for fuel efficiency, and a smart management system monitors electrical use.
In luxury carts, the Streetrod Lux provides many custom options for a personalized experience (12-inch aluminum-alloy wheels with premium turf/street tires are standard). How cool are these carts? They even come with a high-definition back-up camera and LED screen to view it.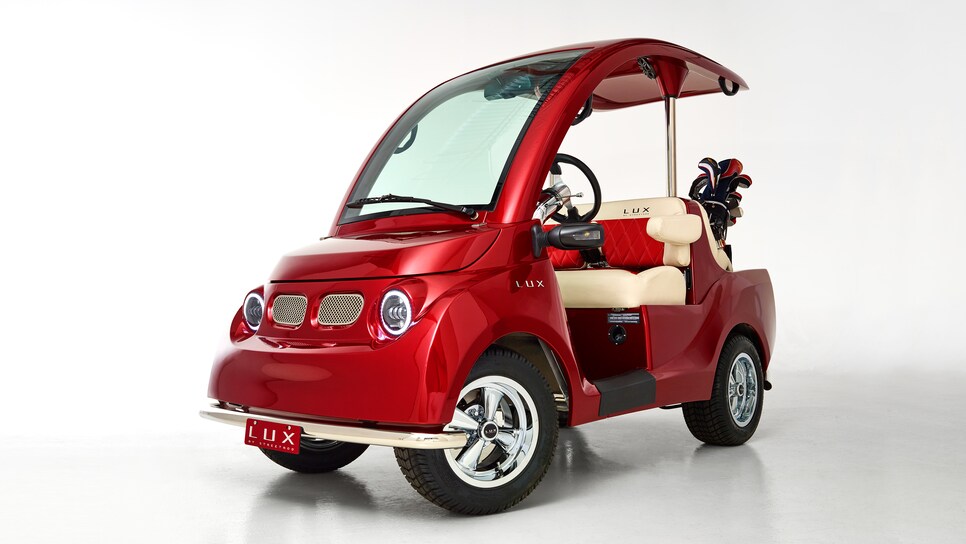 In the alternative-riding category, the street-bike-like Finn Cycle remains our choice for its ease of use, reduced wear on the course and ability to improve pace of play. We also have a repeat in our alternative-walking category with Club Car's Tempo Walk, which allows you to have the device haul your bag while you walk slightly ahead of it as it dutifully follows you as if you had a caddie. Just don't ask it for a yardage.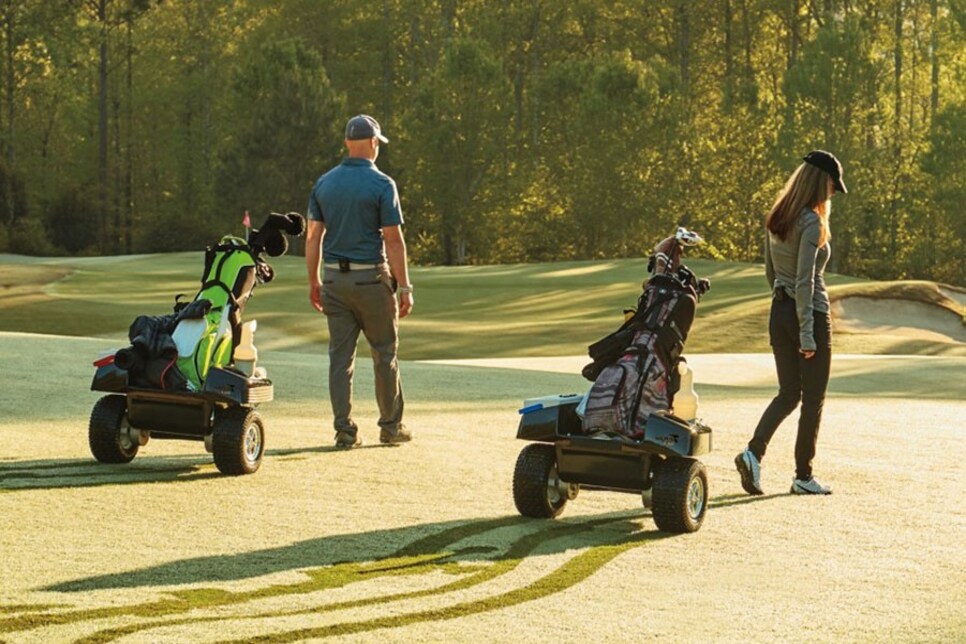 You are using an unsupported version of Internet Explorer. Please upgrade to Internet Explorer 11 or use a different web browser.