Club Transport
Although the COVID-19 pandemic produced a slew of golfers walking and carrying their own bag on the course, fact is that some 50 million more rounds were played in 2020 and not everyone is hoofing it. Our Club Transport category is filled with options for those needing a way to get their clubs around the course in a manner that doesn't require them to place the bag on their shoulder. Whether conventional, unconventional or simply novel, these vehicles have you covered.
RELATED: The best push carts that are available to buy now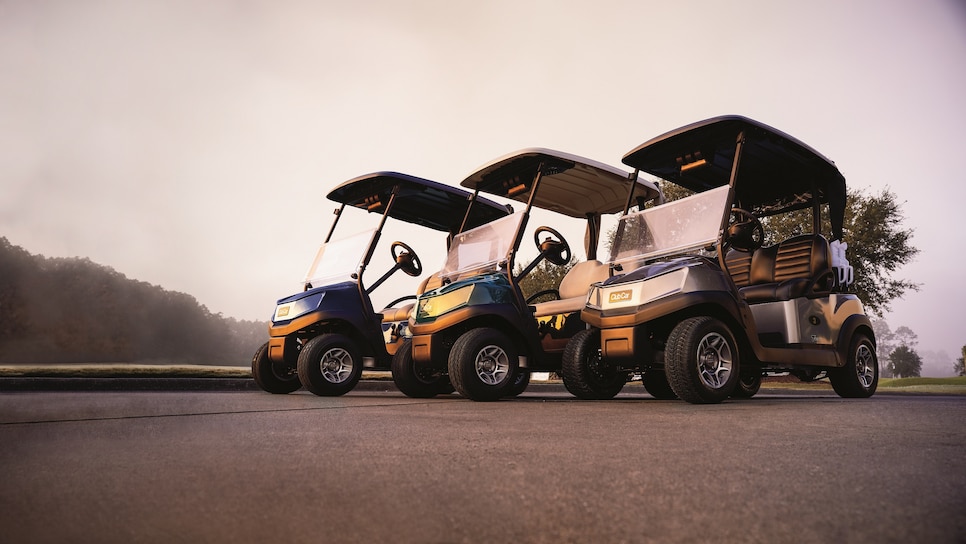 A good riding cart should be as reliable as a regular tee time. In the electric category, Club Car's Tempo Lithium-Ion remains our choice. The market is changing over to lithium battery packs, and Club Car and the Tempo Lithium was at the forefront of this movement. No more watering batteries; 36-plus holes per day are guaranteed for five years. The shift to lithium battery packs makes sense since they are less expensive to charge and about 150 pounds lighter than golf carts using lead acid batteries, which greatly saves wear and tear on the turf. There's also the tiny things that matter including USB ports to keep your phone charged and a steering system you don't have to wrestle with.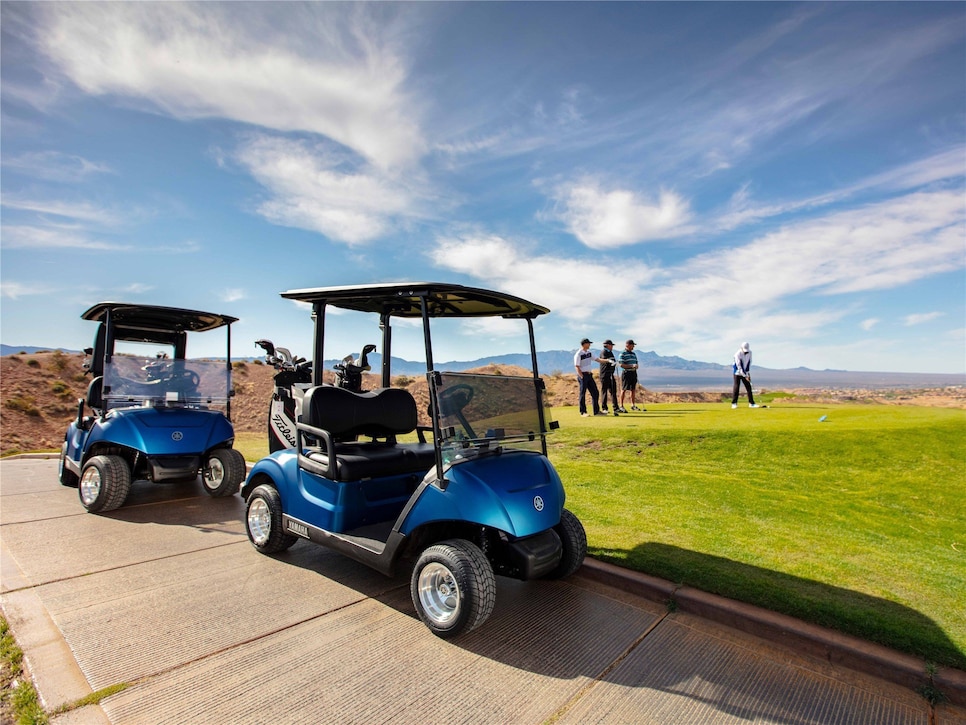 Remember when gas carts sounded like a loud lawn mower, complete with the occasional rude backfire? Yamaha's Drive2 QuieTech EFI addresses this with a gas cart that produces a noise level remarkably close to that of an electric cart (just a few decibels difference). Coupled with independent rear suspension, it produces a quiet, smooth ride. Plus, at 45 miles to the gallon, there's no worry whether the cart will make it that second 18 of the day.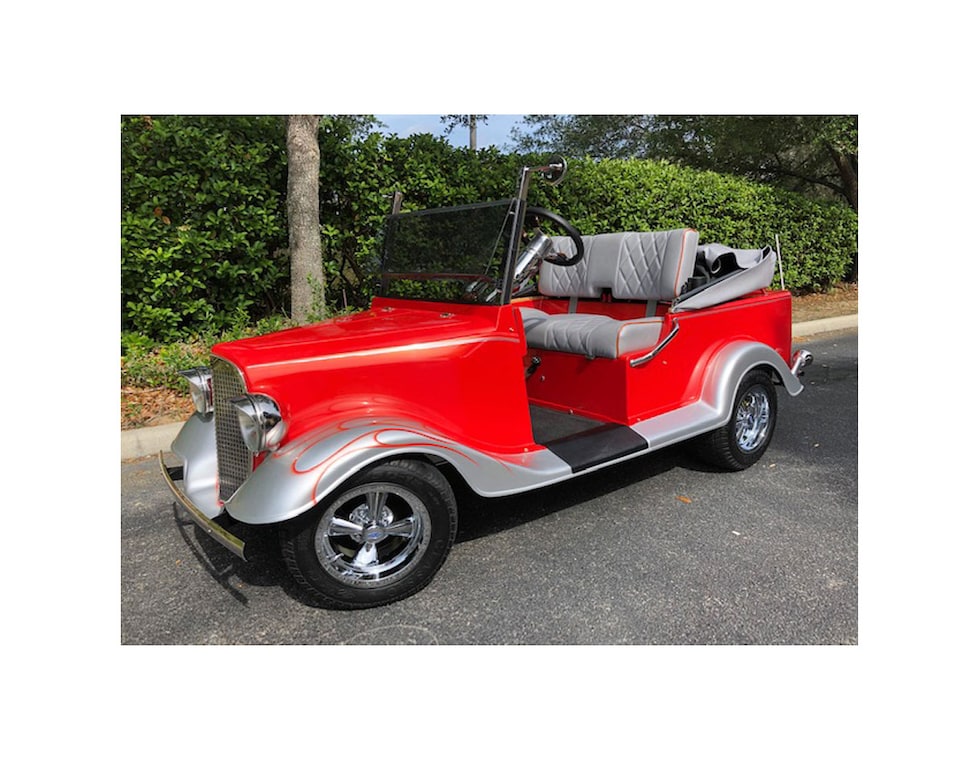 Sometimes you just want to tool around the course in style. For those who don't mind—in fact, rather enjoy—being gawked out, Streetrod's LE Series of golf carts is sure to draw some stares. There are a plethora of classic-car styles to choose from, including both two- and four-seaters and hard tops or rag tops. Those chasing the sun on an emergency nine will appreciate the LED headlights, too, as they not only will allow you to finish out, but help get you safely back to the condo afterwards.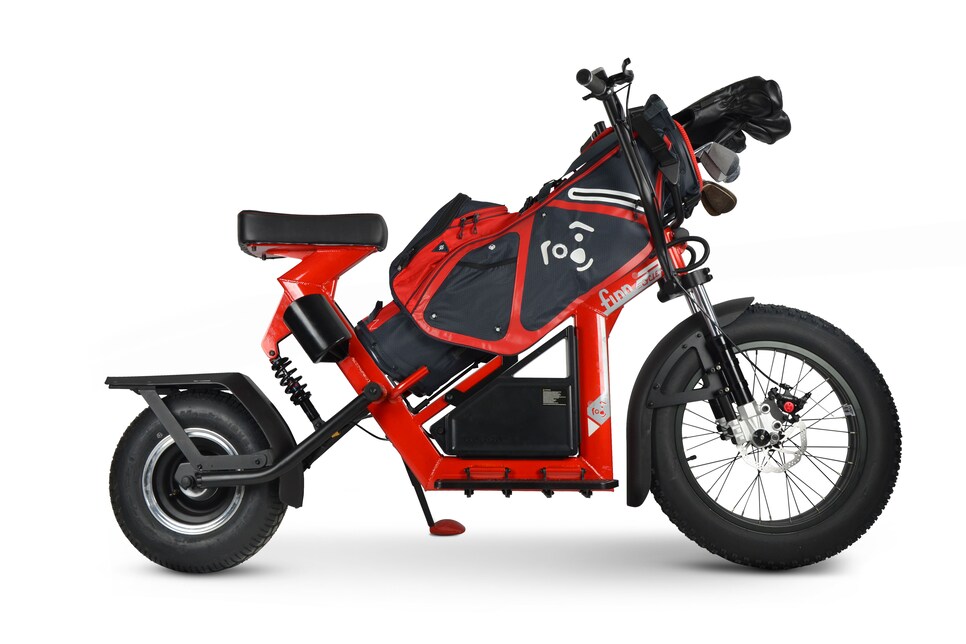 Single-rider carts were a staple of golf during COVID-19, which helped turn this street-bike-like model from a curiosity into a viable means of club transport. Finn Cycles are now available at more than 140 courses in 40 states and more than 50,000 rounds have been logged with them. For this year, improvements include upgraded brakes, strengthened kick stand, improved golf bag rest and better tires, too. Enhancements to the Finn App, which offers instructional video, waiver release and booking and rental payment, include adding more optional accessories such as a cooler or rangefinder holder.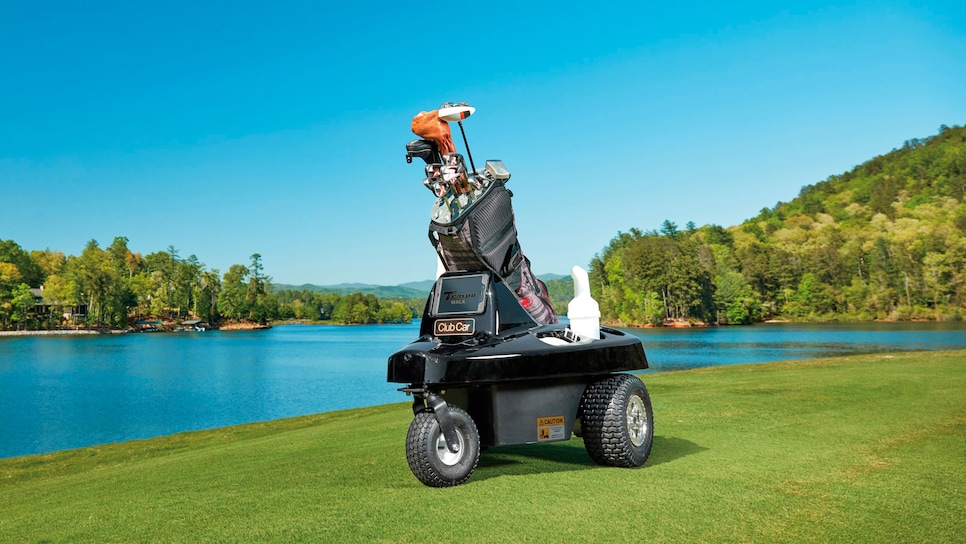 In many parts of the country and especially in the early stages of the pandemic, caddies were persona non grata. But the appeal of golf for many is the exercise gleaned from walking instead of riding. Enter Club Car's Tempo Walk, which takes your bag while you walk slightly ahead of it as it dutifully follows you around the course. A convenient alternative to carrying your bag or pushing a cart, it has a small cooler for beverages and a divot-mix holder as well. It can even provide a good yardage via its GPS system. Unfortunately, you're still on your own for raking bunkers and tending the flagstick.