News & Tours
PGA Tour heading toward ban on controversial green-reading materials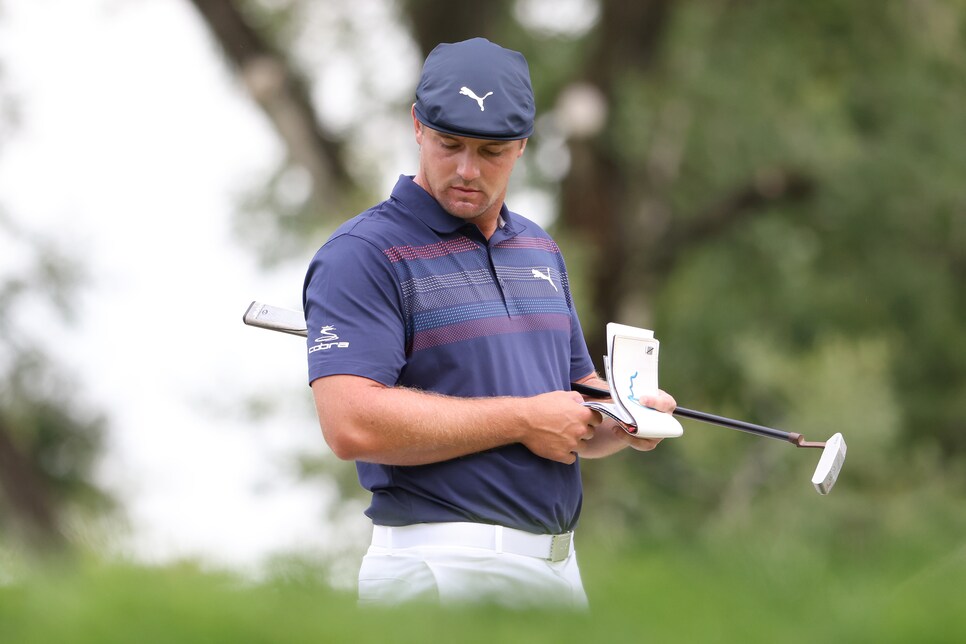 SAN DIEGO — The PGA Tour appears to be moving toward a ban on green-reading books, beginning in the 2021-22 season. Golfweek was the first to report the story.
According to Golfweek, the tour's Player Advisory Council voted to outlaw the greens two weeks ago at a meeting during the Memorial. The issue now heads to a vote by a full board from the PGA Tour.
Speaking at Torrey Pines Wednesday morning ahead of the U.S. Open, Rory McIlroy, chairman of the Player Advisory Council, addressed the reports.
"Look, everything that's talked about in those meetings is somewhat confidential, but what I can say, I think—I use a greens book, and I'd like to get rid of them," McIlroy said. "I think everyone is in the same boat, most guys on tour are in the same boat, that if it's going to be available to us and it helps us, people are going to use it. But I think for the greater good of the game, I'd like to see them be outlawed and for them not to be used anymore."
Green-reading materials have been ubiquitous on tour in recent years. However, they are also somewhat of a controversial item, as critics have asserted green-reading is a skill and these materials compromise that art. To a lesser degree, there's worry that their usage slows the pace of play.
There has been a growing call to ban the books because of these factors, with the fact Augusta National does not allow them in Masters competition serving as a model to follow.
In May 2017, the USGA and R&A outlined their concerns about green-reading materials, and in 2018 proposed new rules that would significantly reduce the information in which they contained, including allowing them to depicted with numbers, lines, arrows or other indications only areas of slopes of 4 percent slop or greater. The rules that went into effect on Jan. 1, 2019, were less restrictive, but did limited the scale for green diagrams to where a grid could be no more precise than 3/8-inch equaling 5 yards of the green. The new rules also restricted the size of the book that contained any green information to the pocket-sized form of most yardage books (approximately 4½ by 7 inches).
MORE U.S. OPEN 2021 STORIES FROM GOLF DIGEST: