Crossroads
PGA Championship 2021: Rickie Fowler wants to compete in more than just Michael Jordan money games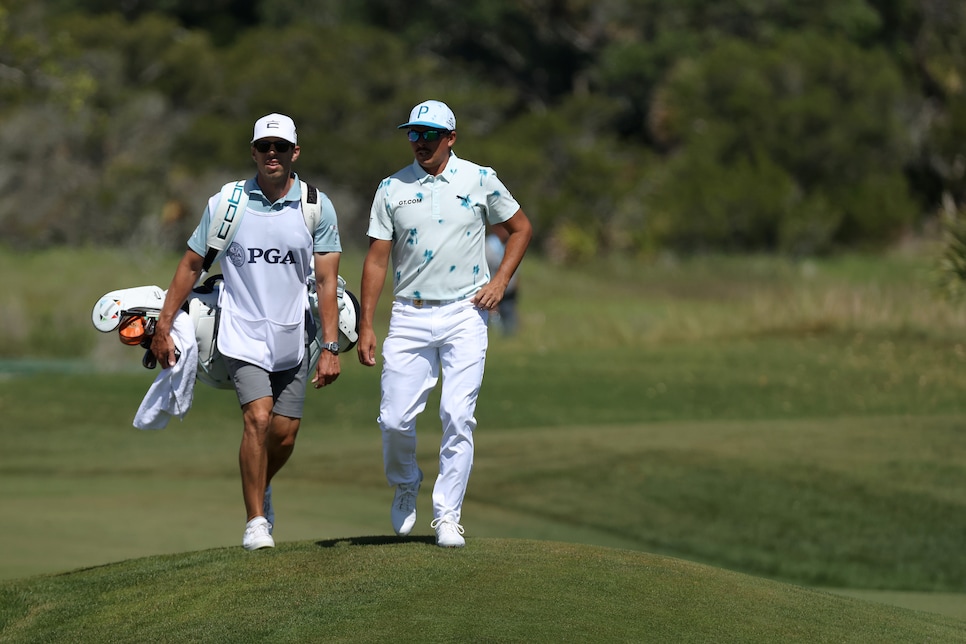 KIAWAH ISLAND, S.C. — There was no evidence that anything is amiss in Rickie Fowler's world when he rolled up to the first tee of the Ocean Course on Thursday morning. Two teenage girls whispered conspiratorially, stimulated by his presence. Fowler's perfect drive received the loudest ovation even though he was playing with former Masters champ Adam Scott and Tyrrell Hatton, the World No, 9. Into a stiff wind Fowler hit a gorgeous, sawed-off short-iron perfectly pin high, the only player in the group to hold the green. By all appearances, it could have been 2015, when Fowler won three times around the world, including the Scottish Open and the Players. It could have been 2018, when he contended until the bitter end at Augusta. Or maybe 2019, when Fowler took the Phoenix Open and then broke down in tears because he had unleashed so much want and will.
Alas, the Fowler of today has the same flashy wardrobe and familiar whipsaw action but he is not the player he used to be. He arrived at this PGA Championship having fallen to 128th in the World Ranking and got into the field thanks only to the largesse of the PGA of America, which extended him a special exemption. This was a nod to Fowler's continued prominence in the marketplace and enduring good manners, which has made him one of the game's most popular ambassadors. There was so much chatter about Fowler's free pass that touring pro James Nitties tweeted sardonically during the first round, "Is Fowler on a special invite??? They haven't mentioned it all." Fowler stayed in character, acting like a grateful guest as he shot a 71 that left him only four strokes off the lead. Asked afterward if he felt pressure to justify the exemption, Fowler said, "Not necessarily. A little extra motivation, maybe."
Fowler's fire has long been hotly debated. In 2017, his then swing coach Butch Harmon famously questioned his pupil's focus, telling Sky Sports, "I said, 'You gotta decide are you going to be a Kardashian or are you going to be a golf pro?' You're the king of social media, you're all over these Snapchats and all these things. You need to reach down and grab your ears and get your head out of your you know what and get back to work."
In the fall of 2019 Fowler fired Harmon and began working with John Tillery. He has been out of sorts ever since. Since January 2020, Fowler hasn't had a single top-10 finish and he's currently 184th on the PGA Tour in strokes gained/approach. He didn't earn a spot in the Masters for the first time in his pro career. This led to a snarky Nick Faldo tweet: "Good news is if he misses the Masters he can shoot another six commercials that week!" Like all good zingers it contained an element of truth: Fowler's domination of the TV airwaves is hardly commensurate with a very-good-but-not-great career.
As his slump deepened there were rumblings out of South Florida that Fowler had retreated from the cut-throat money games against tour pros at Medalist in favor of hanging out with the pigeons at Michael Jordan's more user-friendly club, the Grove. Fowler confirmed on Thursday that he's spending more time at the Grove but cited prosaic reasons: "The practice facility is bigger and less people over there."
Yet Fowler clearly enjoys money games against Jordan, saying that it offers a different kind of challenge having to give 10 strokes to a dude who routinely shoots in the 70s on a course literally built for his game; Fowler says he recently was seven under through 17 holes and still got taken to the cleaners by Jordan. The competitive juice is strong: "He's not quiet," Fowler said in a loosey-goosey press conference following the first round. The comfort had carried over from his time between the ropes.
"I'm starting to feel pretty darn good," he said. "The last few months, it's been a lot more just go play golf and not play golf swing. Put a lot of time in prior to the last few months of working on my swing and doing the stuff we kind of needed to work on and accomplish. Now it's just go play golf.
"Unfortunately," he added, "through that time, the putter has gone pretty cold, if not the coldest it's ever been for me, and that's been a club I've been able to rely on through my career from junior golf on up."
During the first round on the Ocean Course he missed a shortie for par on the sixth hole but otherwise putted beautifully. Fowler's long game was solid, too, including a sexy driver-off-the-deck on the par-5 16th to salvage a par after a misadventure in a fairway bunker. He's always been more of a feel player than a driving-range automaton and shaping shots in the wind and using the swales around the greens has helped Fowler access his creative side.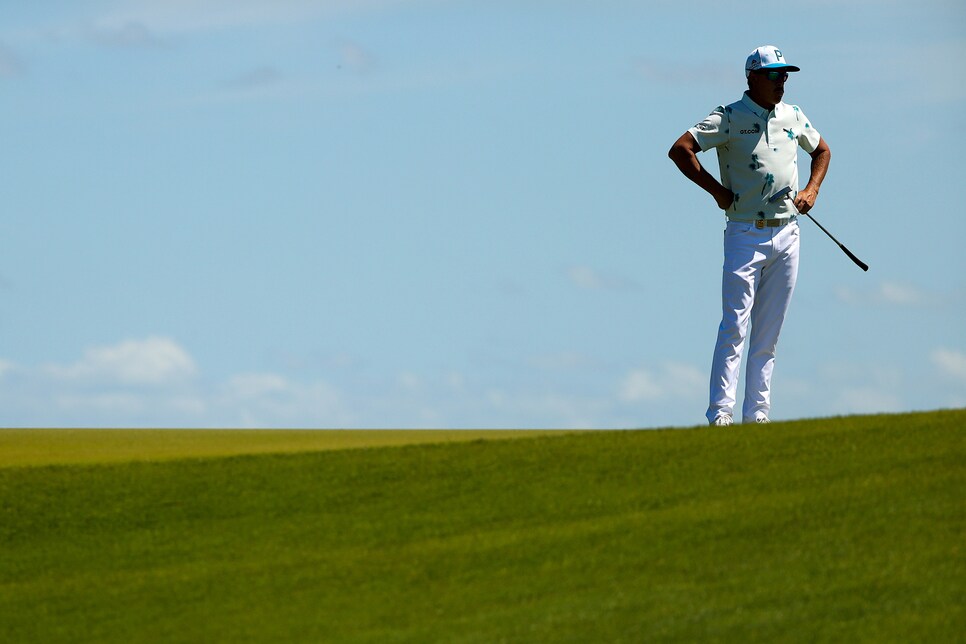 The good vibes Fowler radiated on Thursday owe much to an enlarged perspective. He mentioned in his press conference his friend Jarrod Lyle, the tour player who died of leukemia in 2018, as well as a fan in Phoenix who used to follow Fowler every year but died at a tragically young age. Compared to these things a dip in form on the golf course means nothing and Fowler knows it. "In a way, it's just putting things into perspective and understanding that I get to do this for a living," Fowler said. "And that's awesome. I've had a great run so far out here. I definitely want more."
At 32, he has plenty of time. Whether Fowler's reconstituted swing can hold up for three more days remains to be seen. There is zero doubt he will retain a good attitude. "At the end of the day, we get to play an amazing game for a living," Fowler said. "We have it pretty darn good out here, and we have fun." So what's his game plan for the rest of this PGA?