The Loop
U.S. Open 2017: How Kim Kardashian inspired Rickie Fowler to work harder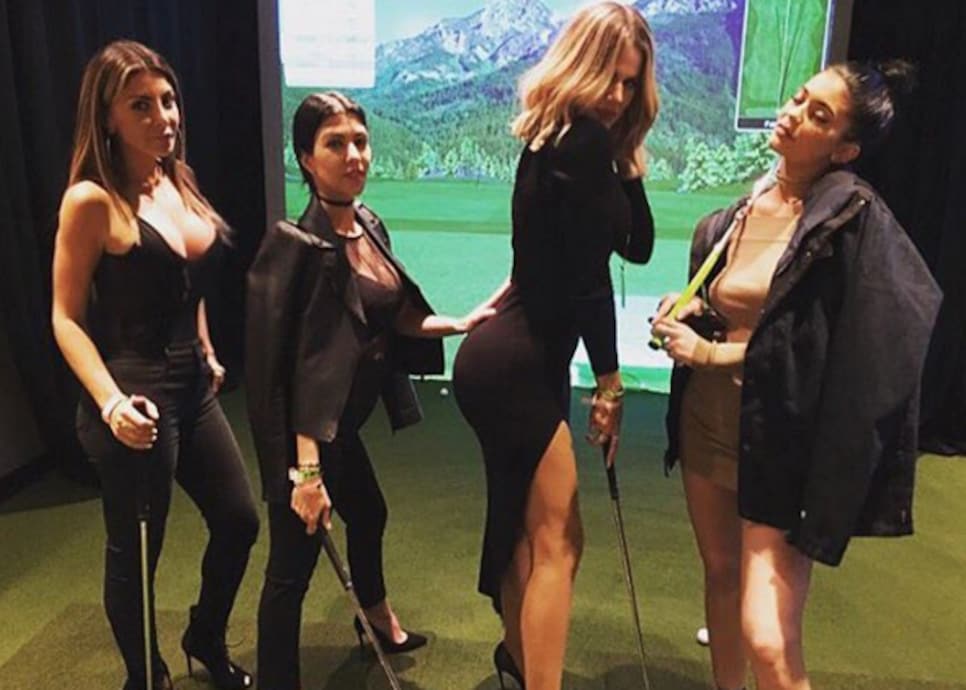 ERIN, Wis. — Inspiration can come in many forms. But for U.S. Open leader Rickie Fowler, might it have come by way of of Kim Kardashian and her sisters?
Many felt Fowler's pro career took a turn in the right direction in 2014, when he finished in the top five in all four majors, and then followed it with a victory at the Players Championship in 2015. But when his 2016 season failed to see him win a PGA Tour event much less claim his first major, it was once again time to assess what more Fowler could do to reach the proverbial next level.
Fowler's prominence on social media had led some to wonder if it served as a distraction for the 28-year-old. Those some included Fowler's own instructor, Butch Harmon, who decided at the end of 2016 to deliver some tough love to his pupil. He described the conversation earlier this year on Sky Sports.
"We had a big conversation at the end of the year last year, and he didn't like it," Harmon said. "I said, 'You gotta decide are you going to be a Kardashian or are you going to be a golf pro? You're the king of social media, you're all over these Snapchhats and all these things.' "
Harmon hoped the comments would light a fire under Fowler. "He needed a little kick in the butt to work harder," Harmon told Golf Digest's Tim Rosaforte on Thursday, after Fowler shot his bogey-free 65 at Erin Hills to take the first-round lead, when asked about the original discussion. "He's a wonderful kid and he understood it.
"I just wanted to draw a parallel to someone who has gotten a lot of fame without doing much," Harmon continued. "Rickie is a good golfer, but he had to get back to being a golfer. He didn't like it when I said that. If I was him, I wouldn't like it either, but it has motivated him to work harder and show me, which is the whole idea of telling him that."
Indeed, Fowler won the Honda Classic in March and had five top-10 finishes, seven top-15 finishes and ranks eighth in the FedEx Cup points list.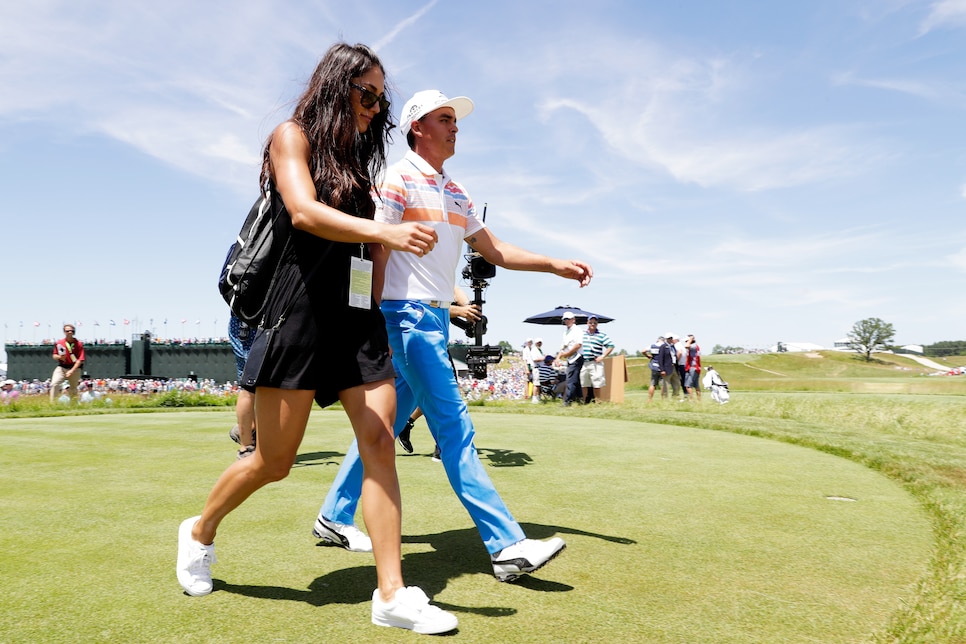 That said, it doesn't necessarily appear like Fowler has let his social-media game slide. He helped tell the vivid story from #SB2K17 and in recent weeks has shared pictures of himself together with his new girlfriend, Allison Stokke.