News & Tours
Rickie Fowler responds to Nick Faldo's Masters/commercial dig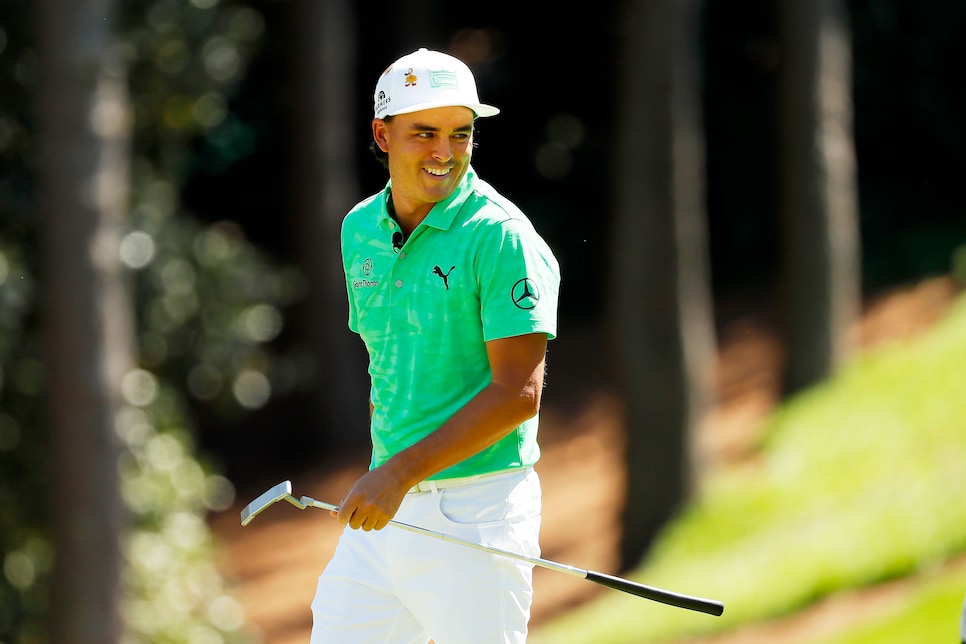 Rickie Fowler's slump has been one of the sport's chief wonders this season. Despite the struggle, Fowler has continued to grind and maintain a positive disposition, even to the barbs thrown in his direction.
Earlier this month six-time major winner and CBS Sports analyst Nick Faldo took a shot at Fowler regarding Fowler's prospects of not receiving an invite to Augusta National. "Good news is if he misses the Masters he can shoot another six commercials that week!" Faldo wrote on Twitter, evoking a popular criticism of Fowler's portfolio of endorsement deals. Faldo somewhat walked back the statement a few days later, saying he was trying to "motivate" Fowler and that it was all in good fun. Though some felt Faldo fell short of a proper mea culpa, Fowler says he didn't think twice on the comments.
"No, I know where Nick was trying to come from on that and it's like competitor to competitor, you're trying to needle each other and get each other going type of thing," Fowler said Friday at the Honda Classic. "I am fortunate to have some great partners and make some great commercials, and it's been fun to be able to do that. I would much rather be playing the week of the Masters than working. But it's all part of it.
"I'm going to keep kicking down the door, if we're able to do something special in the next few weeks before Augusta, we'll be there. If not, we'll keep grinding and we'll be back in the winner's circle soon."
For his part, that mentality was on display Friday at PGA National. Hovering at the cut line through eight holes, the former Players champ answered and answered with vigor, birdieing four of his final 10 holes to safely make it into Saturday. Granted, Fowler's a player judged by more than simply making it to the weekend, but when mired in a slump, something as simple as getting more swings is a win.
At the moment Fowler, ranked 81st in the world, remains on the outside looking in at the Masters. It would be the first Masters the 32-year-old has missed since 2010, and his major streak extends to the 2010 Open Championship. However, should he not win this week at the Honda, he'll get one more crack at earning an invitation when he plays in the the Valero Texas Open the week before the Masters, as Fowler committed to the final tour stop before Augusta on Thursday.