The Good, The Very Good and The Ugly
PGA Championship 2021: The most surprising rounds of Day 3 at Kiawah
Phil Mickelson has made a career of surprises. It's part of his appeal. That he has a legitimate chance to win the 103rd PGA Championship to become golf's oldest major champion at age 50 is up there as one of his late, great ones.
But it'd also be a surprise if he suddenly was out of surprises. His two-under 70 on Saturday to take a one-shot lead over Brooks Koepka into the final round at the Ocean Course certainly had its share of them—most notably that he threatened to run away from the field, at one point stretching the lead to five strokes midway through his round.
Mickelson is also golf's most spectacular roller coaster, though, so it wasn't a surprise that he ended up giving some of those shots back in, well, spectacular fashion (see: his double bogey on 13 after snap-hooking his tee shot into the drink).
Coming into the week, Mickelson, who finished an uninspiring 69th at the Wells Fargo Championship in his last start, was +25000 to win the PGA. Now he has a shot at surprising history.
He wasn't the only one to deliver a surprise on Saturday, though. Come along for the ride in what was a wild Day 3 at Kiawah Island's Ocean Course.
Hardly a major surprise: Brooks Koepka, 70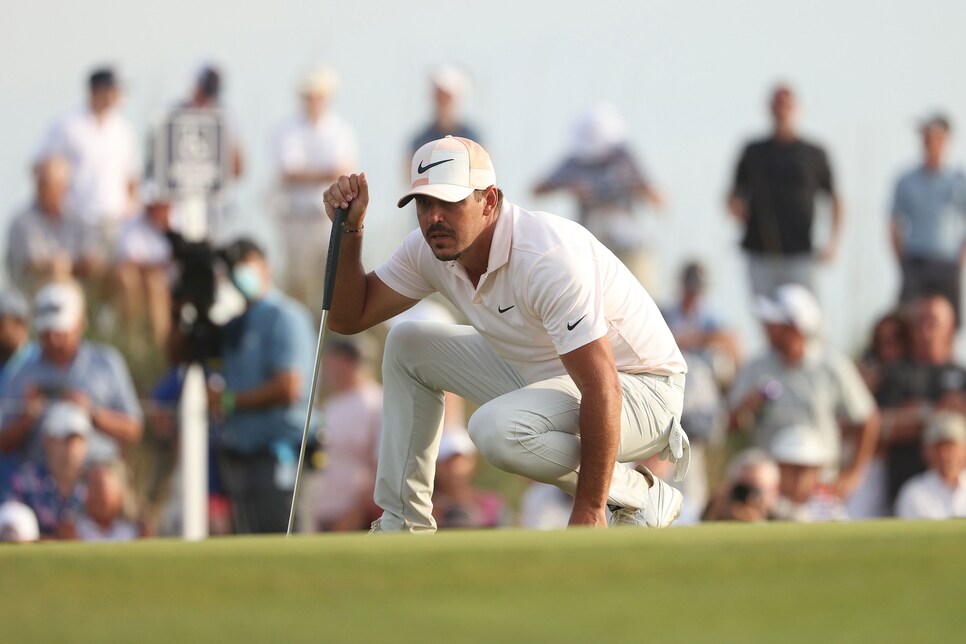 "It's a major," Koepka said on Thursday. "I'm going to show up." Saturday, he did just that, methodically climbing his way into contention even when it looked like Mickelson was going to turn this into a carbon copy of Rory McIlroy's PGA runaway in 2012. Koepka didn't care what Mickelson was doing, and eventually slide his hand around the tournament's throat with a birdie—one of five on his round—to tie for the lead on the 16th. Yes, there were a few setbacks on the day, three bogeys, including a dreadful three-putt from 30 feet on the last, leading him to call his putting performance the worst he's ever had. Still, one back going into the final round and playing in the final pairing alongside Mickelson, Koepka couldn't ask for much more. Neither can the rest of us.
Who invited him to the party surprise: Kevin Streelman, 70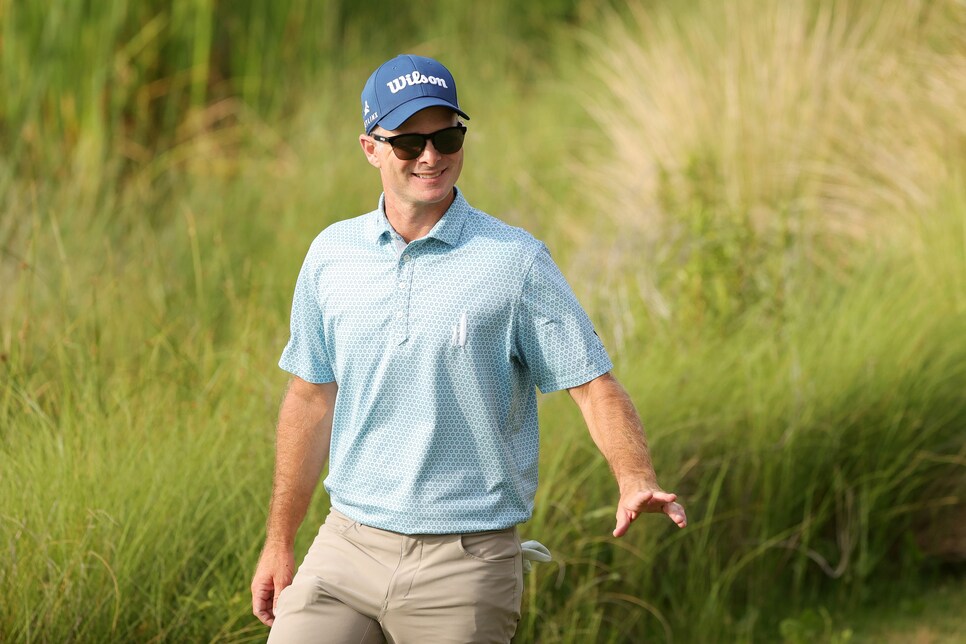 The top three names on the leader board (Mickelson, Koepka and Louis Oosthuizen) have 10 majors between them. Then there's Kevin Streelman. Never mind that he has never finished in the top 10 of a major. This year's PGA Championship is just the fifth major that he has played in since the beginning of 2017. Yet here is the 42-year-old journeyman, alone in fourth after a mostly tidy two-under 70 thanks to some stellar iron play and fairway finding drives. He starts the final round three back of Mickelson and playing in the penultimate twosome. The only thing more surprising would be if he stays in contention deep into Sunday.
Not a surprise, but surprisingly unfulfilling: Jordan Spieth, 68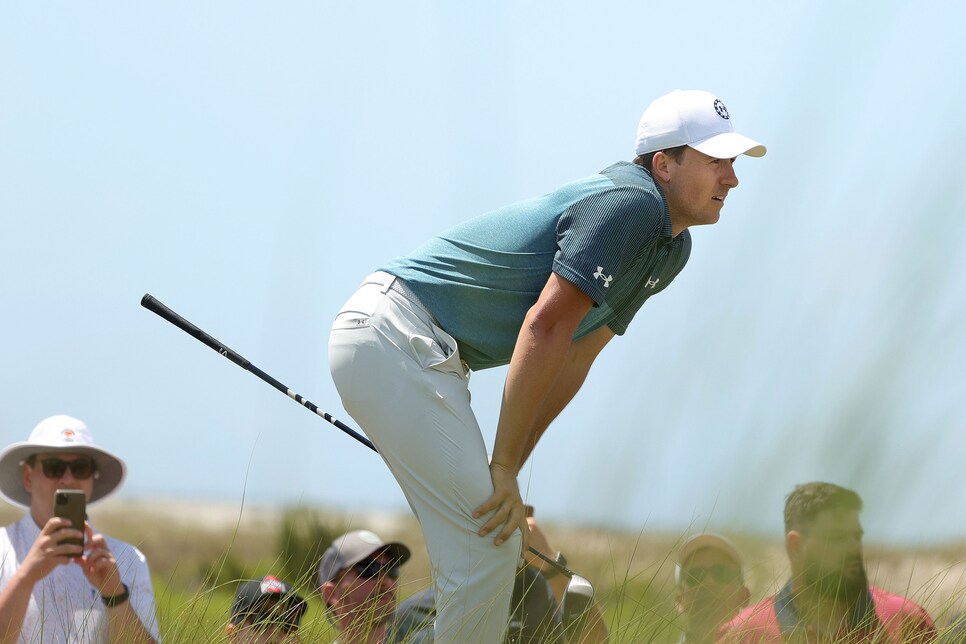 After a frustrating Friday 75, Spieth was much closer to the major-winning version of himself on Saturday that we were used to seeing so long ago and that he's is moving toward again. His 68 moved him to even par after 54 holes and on the fringe of being in contention, thanks to birdies from 32 feet on the third, a chip-in on the fifth, 25 feet on the 10th and a modest 16 feet on the 16th. Even so, it could have been so much better and he'd be a real threat Sunday if not for a missed a six-footer on the par-5 second, an empty 12-footer on six, another blank from five feet on seven, a couple of misses from 13 feet on eight and then again on 12, and a poor pitch on that led to bogey on the par-3 17th. No one makes them all at Kiawah, but a few of those left Spieth rightfully steaming.
Shocking slide surprise: Hideki Matsuyama, 76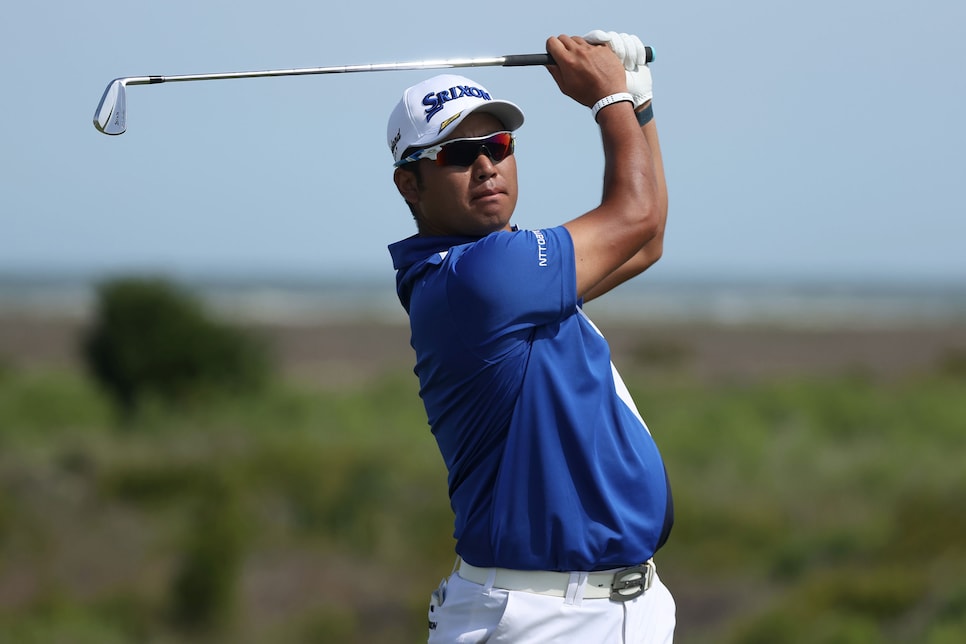 A month ago, Matsuyama took control of the Masters with a third-round 65 that gave him a four-shot lead going into the final round at Augusta National. A day later, he had his share of missteps but held on to win his first career major. Through two rounds at the Ocean Course, he was in contention again, just two strokes off the lead and perhaps hardened by his recent major triumph. Or not. Matsuyama imploded on the back nine, coming home in 42 thanks to a short game that unraveled in a disastrous bogey/bogey/double-bogey stretch to open his back nine. Tied for 23rd and seven back, Japan will have to wait until the U.S. Open for its next crack at another major.
The feel-good surprise: Rickie Fowler, 69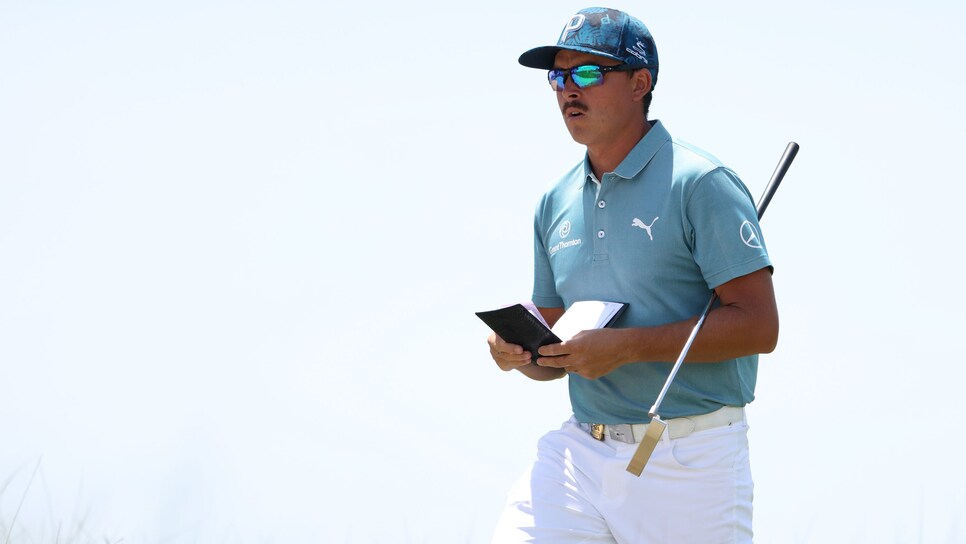 For all of Fowler's woe—No. 128 in the World Ranking, 13 missed cuts in his last 31 worldwide starts, playing golf swing instead of golf—he quietly flashed some nice form on Saturday, moving into a tie for 13th. Given how far Fowler's game had fallen, his play this week has been a nice surprise for the special exemption recipient who is also one of the game's nicest players. That goes especially for his putting, which had gone from a strength to a weakness. But on Saturday he ranked third in the field in strokes gained/putting and for the week he's ranked fourth.
The not a surprise, surprise: Tony Finau, 70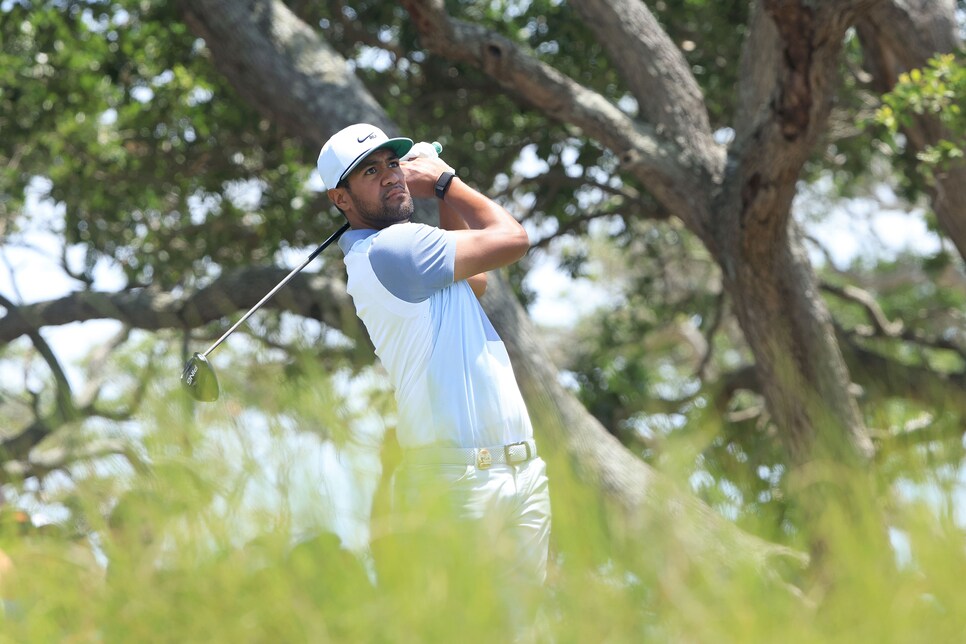 Finau was in the hunt deep into the final round of last year's PGA at TPC Harding Park and was at it again on Saturday. Four back at the start of the round, he rattled off three birdies in his first five holes, then added another at the 12th. But it turned out to be just another tease. Finau missed the green left on both 17 and 18, finished bogey-bogey and settled for a 70 that leaves him tied for 13th and seven back. A top-10 on Sunday would be his fourth straight in a major.