PGA
PGA Championship 2021: Jon Rahm goes off after Round 3. 'I really don't want to be here right now'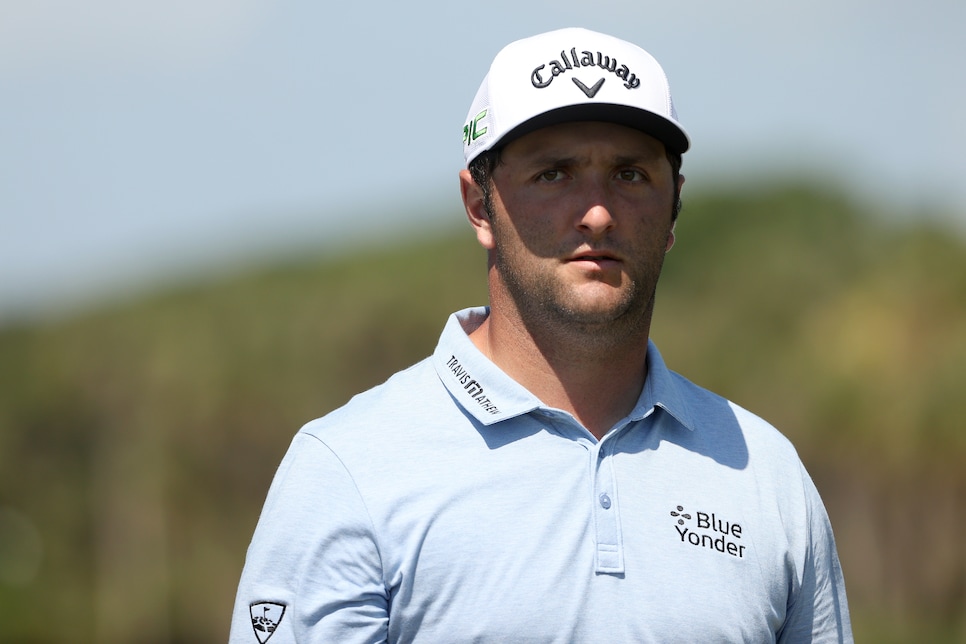 KIAWAH ISLAND, S.C.— The PGA Championship has not gone Jon Rahm's way. On Saturday, he let us know it.
A second-round 75 meant Rahm would need something special on Day 3 at the Ocean Course. Unfortunately for the Spaniard, his noteworthy moments were moments that were somewhat unbecoming. First he was caught on camera smacking a TV after a poor tee shot at the par-3 fifth:
Then there was Rahm's honest, albeit terse, assessment when asked how the leaders might play the course in the afternoon.
"I don't know and I don't care, to be honest. I hit the ball tee to green as well as I could have for the most part and barely made any putts," Rahm said. "And yeah, I'm not really happy, and to be honest, being in 40th place and finishing bogey-bogey like that, I really don't want to be here right now."
Presumable, Rahm might have meant just not wanting to be in the interview area after shooting such a high score. And he wasn't overexaggerating his putting performance; as the leaders reached the back nine Saturday afternoon, Rahm had lost over a shot and a half to the field on the greens in strokes gained.
"I mean, clearly the scores are out there," Rahm lamented. "It's very doable right now. 68, 67 is out there, it's possible. I had a very good chance. I just couldn't make a putt."
With that, Rahm's post-round, one-question interview was complete. He has one more round left at Kiawah. But it sounds like he's looking forward to having the PGA Championship in his rearview mirror.