The Good, The Very Good and The Ugly
PGA Championship 2021: The most surprising rounds of Day 2 at Kiawah
Phil Mickelson's second-round 69 on Friday, which vaulted him into the lead midway through the 103rd PGA Championship, is certainly a surprise for many reasons.
It's a surprise because Lefty hadn't followed up a sub-par round in a major with a lower score since the final round of the 2016 Open Championship. It's a surprise because he did it at the breezy Ocean Course at Kiawah Island, which features the kind of nasty peripheral trouble that practically beckons his tee shots. It's a surprise because he's 50. It's a surprise because, well, he's Phil.
Indeed, there is no bigger surprise through 36 holes. At five-under 139, Mickelson shares the 36-hole lead with South Africa's Louis Oosthuizen. There is some historical significance to that, which we give more breathing room, deservedly, elsewhere.
Several other surprises reared up on cut day, and you've come to the right place if you're curious about them. Day 2 runneth over with examples. To wit:
Lead surprise: Louis Oosthuizen, 68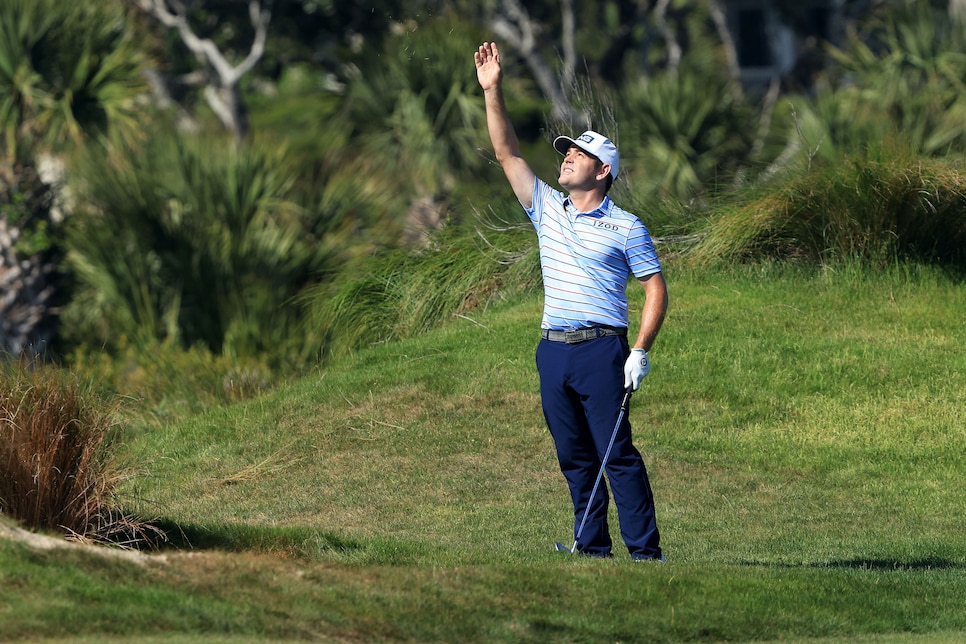 The former Open champion tied for low round on Friday with Hideki Matsuyama (and posted one of just four rounds in the 60s, Mickelson and Daniel Berger being the others). That was with a bogey on the 18th hole, his only blemish of the day. Bogey-free on the Ocean Course would not have been surprising; it would have prompted a federal investigation. The South African veteran, 37, has never led after any round in his previous 11 PGA starts but will join Mickelson in Saturday's final pairing. Hard courses haven't bothered Oosthuizen of late; he was third at the U.S. Open at Winged Foot in September. The real surprise in all this is that his penchant for contending in majors gets overlooked quite often.
Nice surprise: Steve Stricker, 71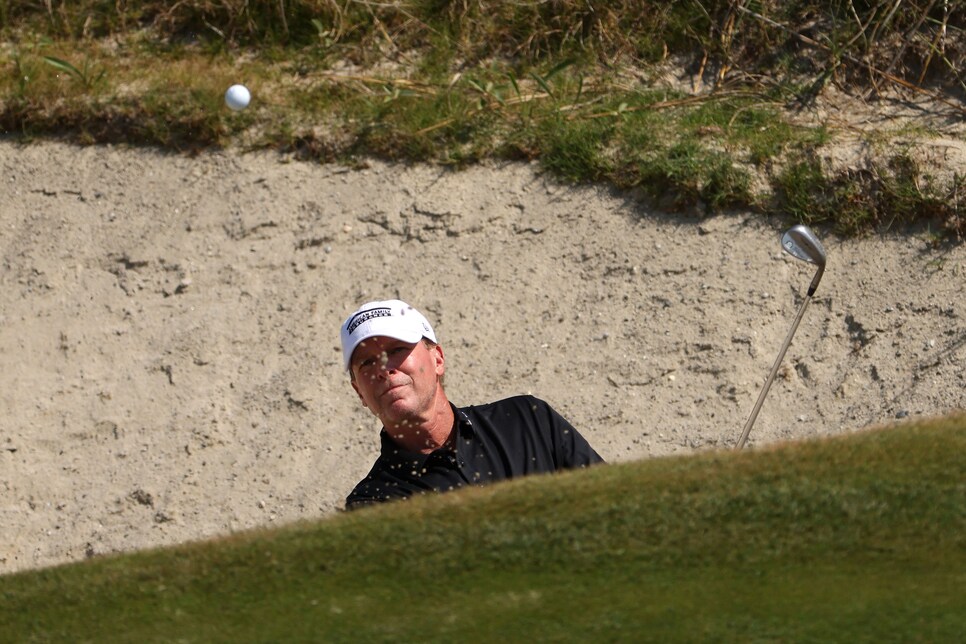 Four years older than Mickelson, Stricker, the U.S. Ryder Cup captain, wedged his way to a weekend ticket at three-over 147 and joined his opposite number, Padraig Harrington (144) on the Saturday tee sheet. The key shot was a hole-out for eagle from 55 yards at the par-5 second hole. He does that. More impressively, he only suffered two bogeys on a course set up at 7,655 yards. The downside is that he beat his playing partners, Daniel Berger and Billy Horschel, who are vying for spots on his Ryder Cup team. In fact, Stricker is higher on the leader board than six of the top 12 on the U.S. Ryder Cup points list.
Surprise slippage: Jordan Spieth, 75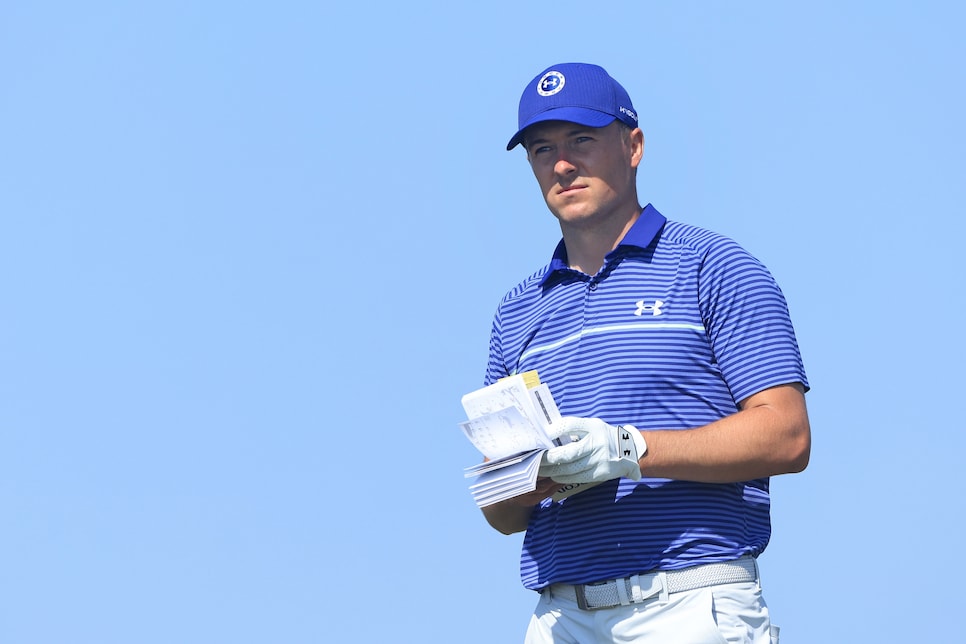 Statistical indicators all pointed to Spieth as the logical favorite at the Ocean Course. Add wind, which shouldn't annoy a Dallas native, and the career grand slam seemed well within the realm of probability. Then his putter decided it had better things to do than find the hole. Spieth, who capped his day with a three-whack to post 148, ranks 143rd in the 156-player field in strokes gained/putting. The last player to struggle this much on the greens in a major ended up roasting his putter in an open-pit fire (cc: Ernie Els).
Less of a surprise than you might think: Christian Bezuidenhout, 70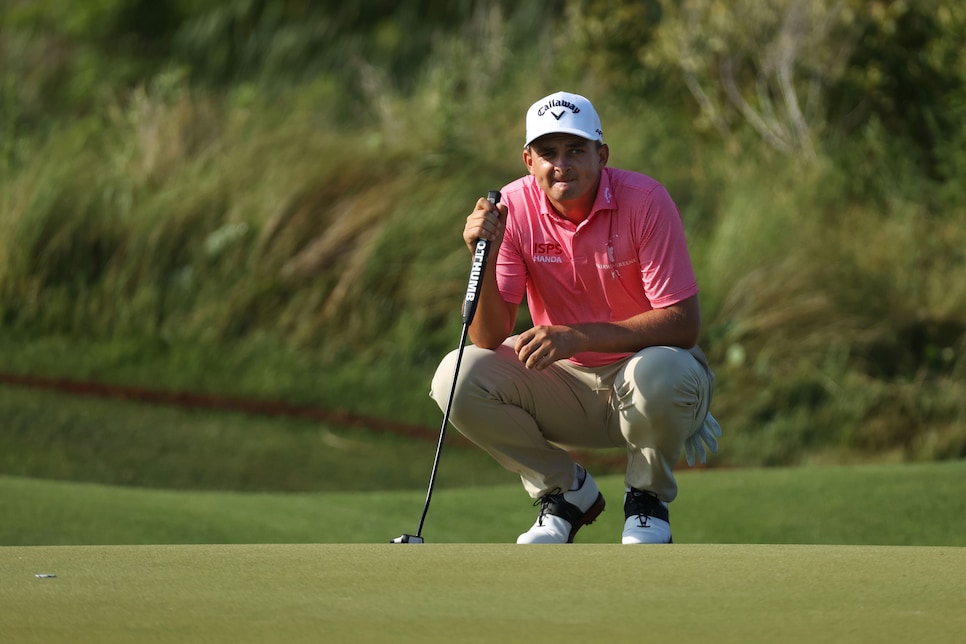 The 27-year-old from South Africa, playing in his second PGA, has been hanging around in majors of late, making the cut in the U.S. Open and both editions of the Masters in the 2020-21 season. But at three under and just two behind Mickelson and Oosthuizen, he is enjoying his best 36-hole position in a major, and he did it with a steady effort that featured one eagle, one birdie and one bogey. A lot of the best rounds are boring. This was a snoozer. He's probably dreaming of two more just like it.
Major surprise: Dustin Johnson, 76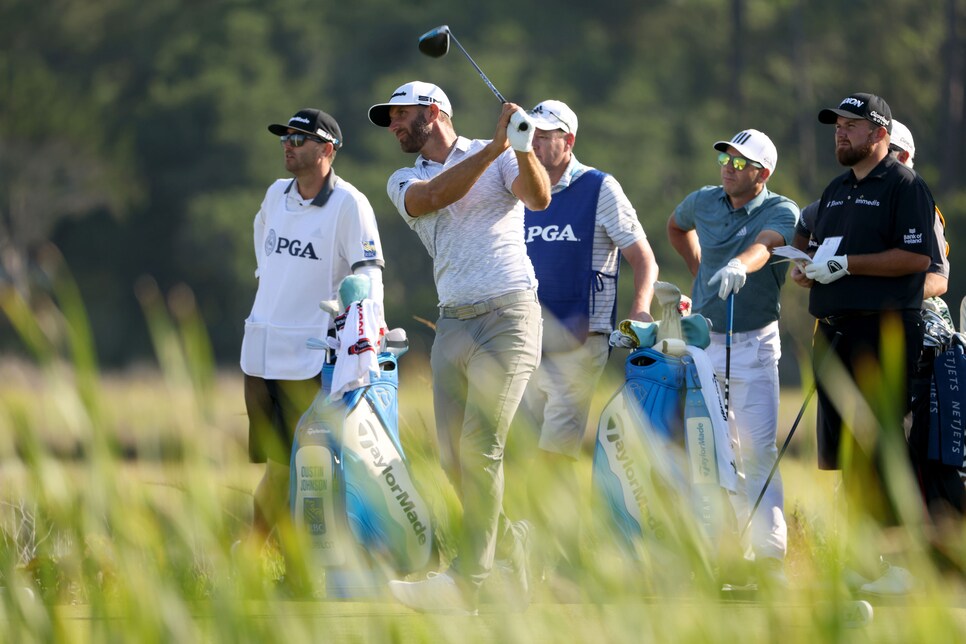 Not since Greg Norman in 1997 has the World No. 1 missed the weekend in the year's first two majors. Apparently, the knee issues that forced his withdrawal from last week's AT&T Byron Nelson persisted in his home state. Hitting greens was the problem; he came into the week 21st on the PGA Tour in strokes gained/approach but was 114th at Kiawah. Not a very nice homecoming of sorts after consecutive runner-up finishes in this championship. Bet this hurt a lot less than near misses, though.
Surprise surprise: Brad Marek, 73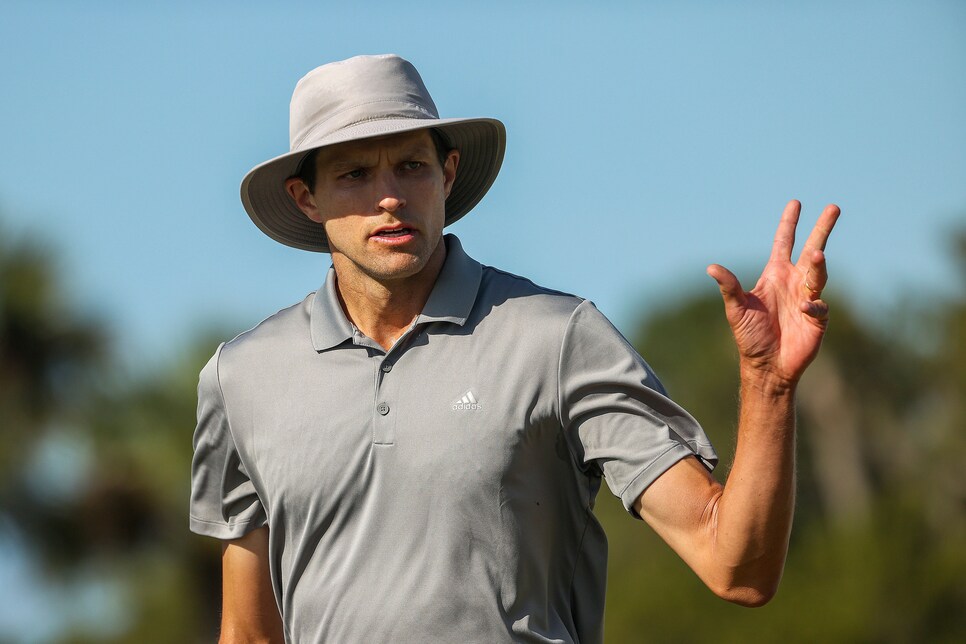 It's been quite a run for the 37-year-old club pro from San Francisco, who qualified for his first PGA Championship after finishing among the top 20 in his first appearance in the PGA Professional Championship. After a second-straight 73, Marek is one of two club pros to advance, along with Ben Cook (77-149). Marek, a PGA Teaching Professional at Corica Park in Alameda, Calif., was on the leader board after starting the day with consecutive birdies and then just kept hanging around, which is quite an accomplishment in your PGA debut on probably the hardest course setup he's ever encountered.
Sucking-it-up surprise: Daniel Berger, 69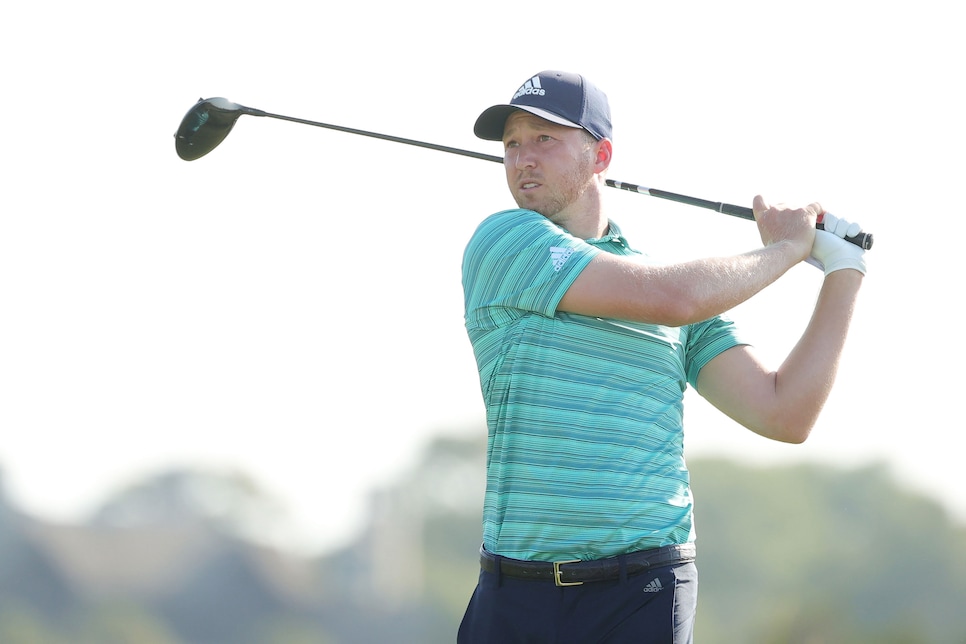 The Florida native redeemed himself with a 10-shot improvement over his opening round. He also improved more than four shots in strokes gained/putting. In fact, he improved in every key stat, which as insights go isn't much of one. There really was nowhere to go but up.
Surprise error: Y.E. Yang, DQ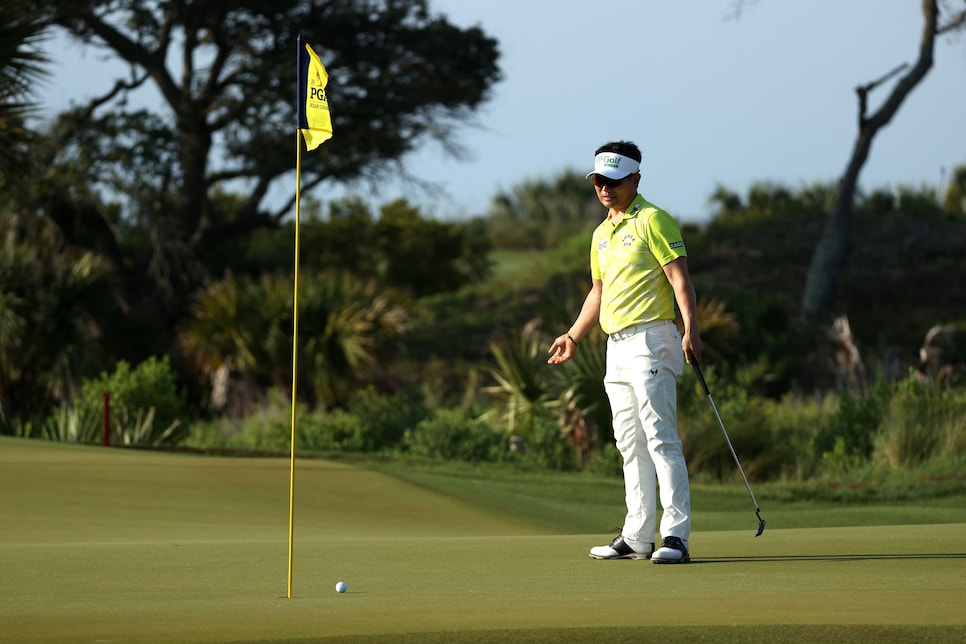 The 2009 PGA champion signed for an 83 when he actually shot 84. The mistake was at the par-4 10th, where he made bogey but signed for a par. The surprise was that he had two 9s and a 7 on his card, but those figures he got right. Our theory: bogeys felt like pars.
Surprise implosion: Cameron Tringale, 82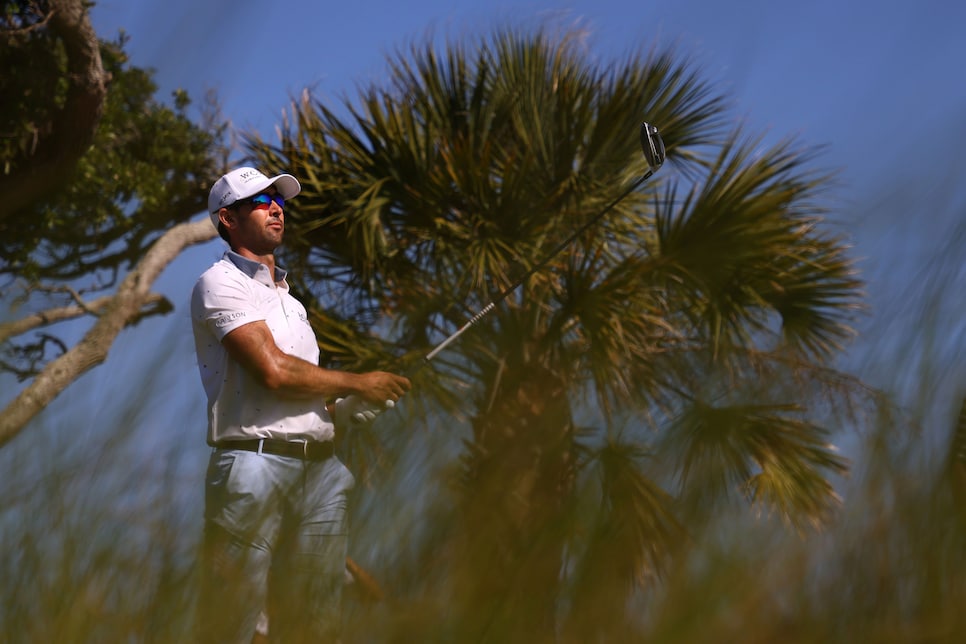 After a birdie at the par-5 11th, Tringale was two shots behind early pacesetter Mickelson at three under par. A lovely 10-7-5 run (10 over par) on the "To Dye For" finishing stretch took him, in order, out of contention, out of the championship, out of a paycheck and out of his courtesy car. That he didn't go out of his mind was … something. Played his final nine two under. At least the views were nice.