Apparel
PGA Championship 2020: What's with all the tie-dye at Harding Park?
From Brooks Kopeka's hat to Bryson Dechambeau's shirt and Matthew Wolff's shoes, tie dye has gone mainstream in golf fashion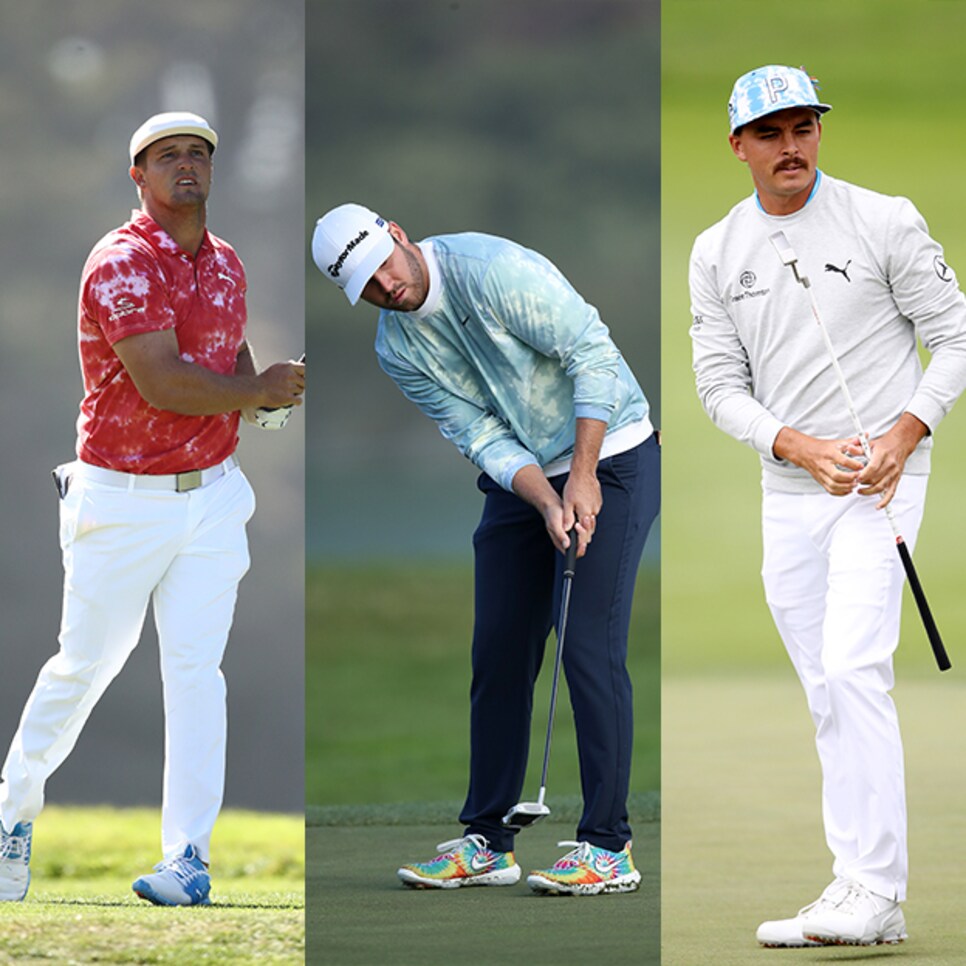 Tie dye seems to be everywhere at the PGA Championship. From golf shoes to hats to apparel, everyone seems to be in on the trend—but it's not a new look for those familiar with the Bay Area. Before we review our favorite looks from the PGA Championship, here's a quick summary of where the trend originated from.
About five miles from Harding Park is the Haight-Ashbury neighborhood of San Francisco that served as inspiration for many designers looking to honor the locale with tournament scripting for the year's first major. It was made famous by the free-spirited hippie movement of the 1960s and home to the original flower people advocating for peace and love. Tie-dye became the unofficial uniform of the movement and was further popularized by the Grateful Dead, as the band also once called Haight-Ashbury home.
Brands like Nike, Puma and Adidas remixed the pattern into unique looks that work great for golf. Puma was the first to release a collection in early May that included golf shirts, hats, shoes and a crew-neck sweatshirt with allover tie-dye patterns. During the first round of the tournament, we saw Rickie Fowler rock a blue tie-dye hat from the line.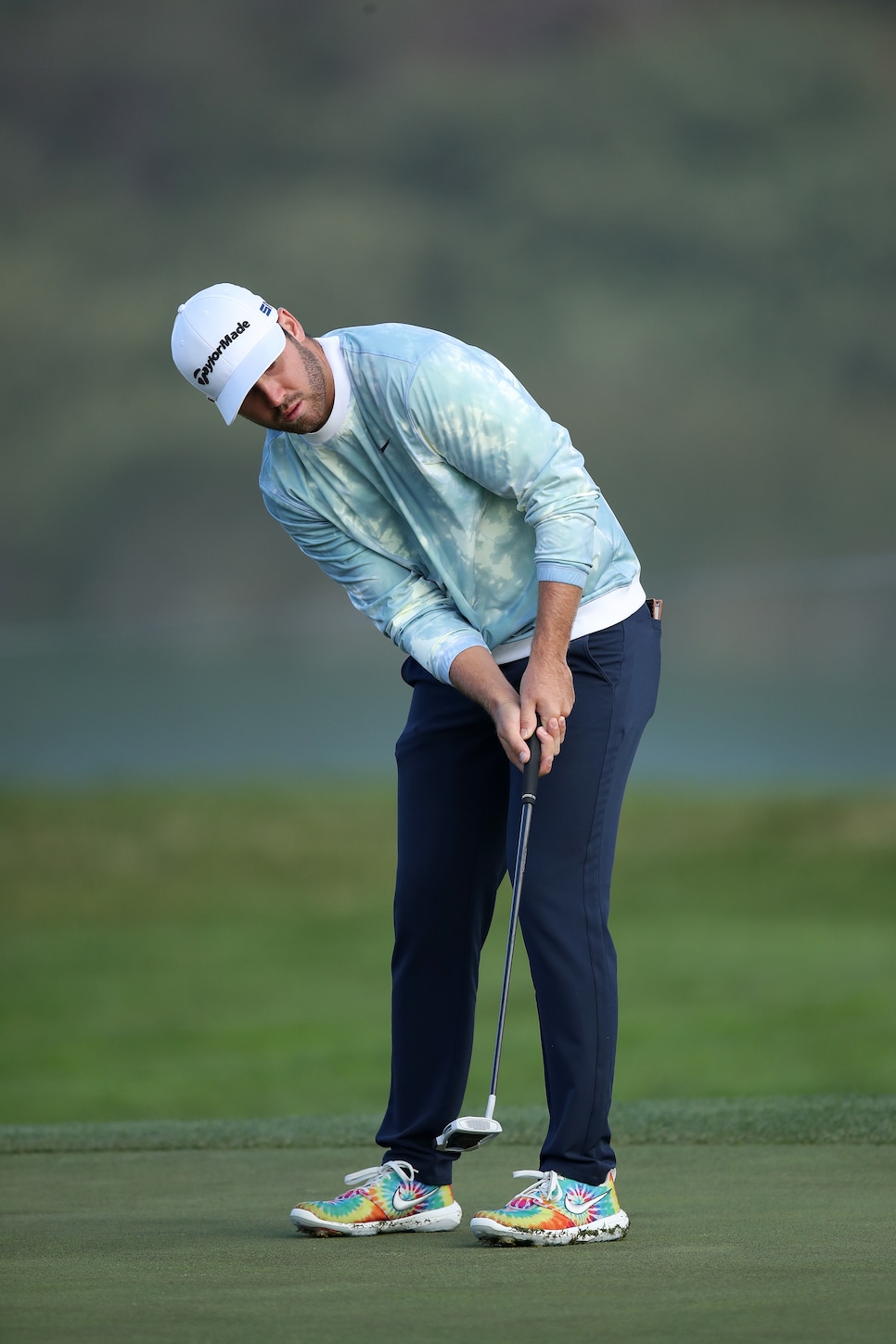 Christian Petersen/PGA of America
The Roshe was among the first styles to sell out from Nike, followed by the trendy Air Max 97s. Limited sizes are still available in the Jordan 5 Low G, Air Zoom Infinity Tour and Air Zoom Victory Tour versions.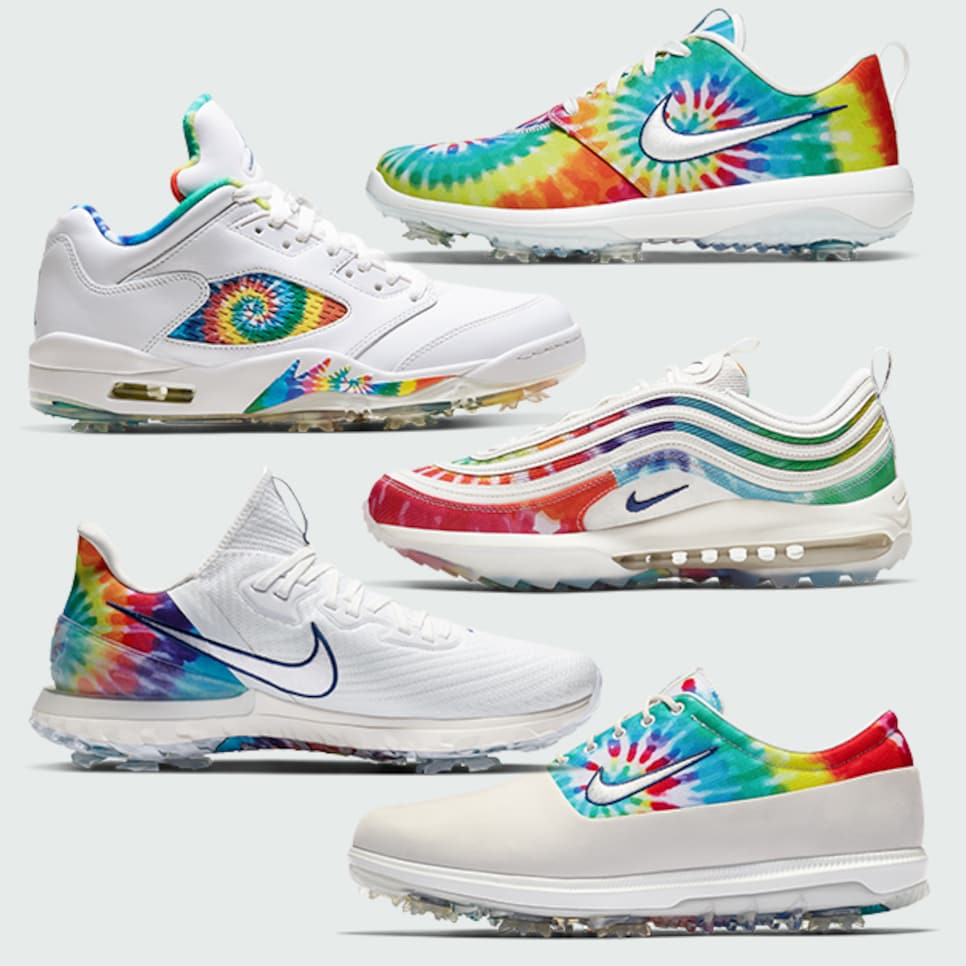 Brooks Kopeka also debuted a new tie-dye hat for the brand, wearing the light blue Nike Aerobill 99 hat ($35) during the first round and a darker version during the second.
Not technically tie-dye but a similar look, Tony Finau teed it up in an airy blue pattern that was designed to replicate the San Francisco fog patterns.
Adidas released a tie-dye golf shoe inspired by the 1967 "Summer of Love" in June that we haven't yet seen at Harding Park, but we're on the lookout for it. The ultra-stylish shoes sold out almost instantly online.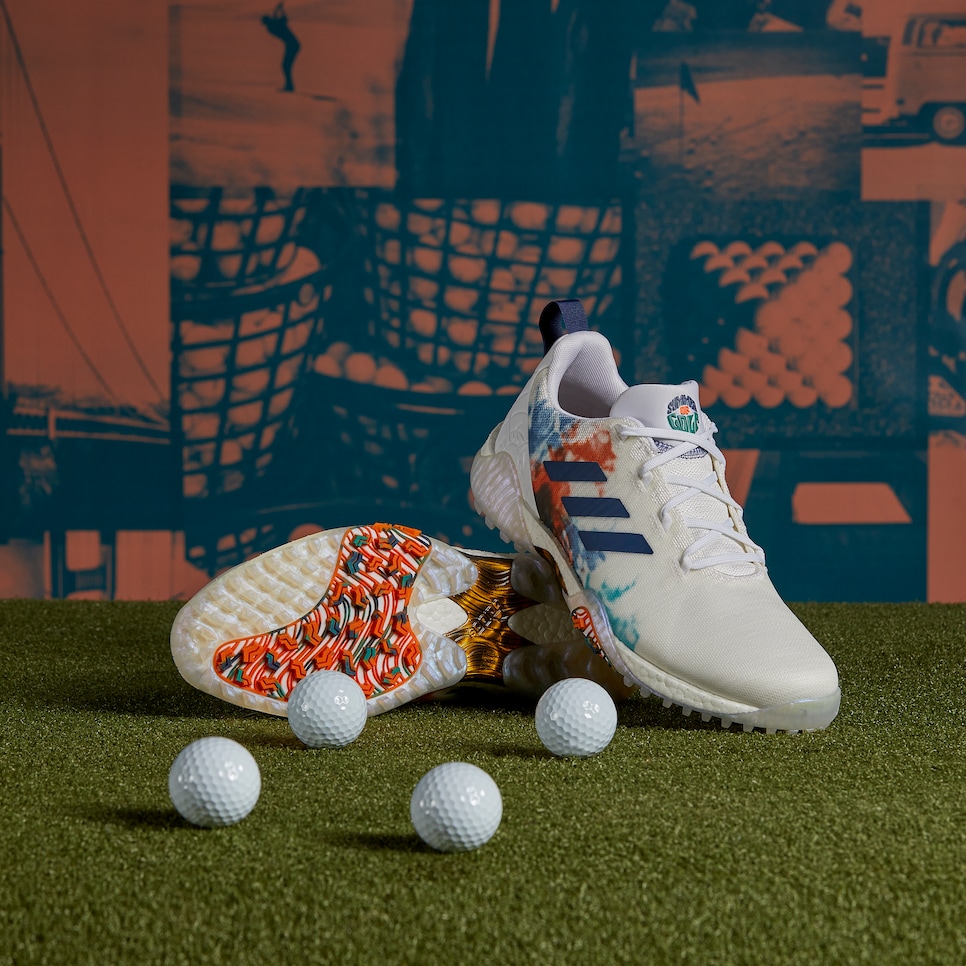 COPYRIGHT@TROYERIMAGES.COM