The Loop
PGA Championship 2020: Rory McIlroy expertly sidesteps reporter's question to protect one of his sponsors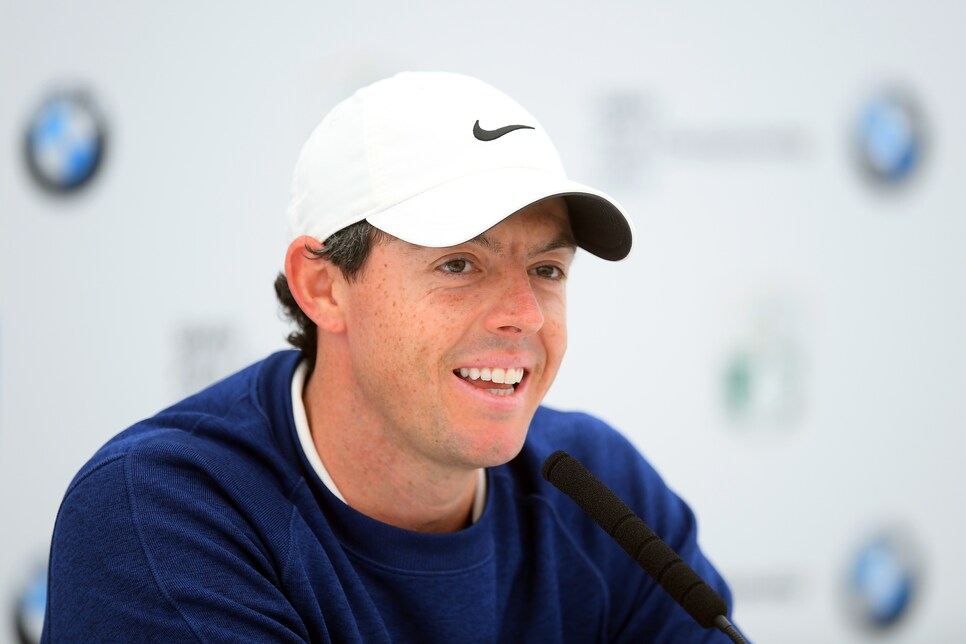 Rory McIlroy may not be entering the 2020 PGA Championship on form, but he certainly remains on brand. At least, in regards to one of his top sponsors.
McIlroy produced a funny—albeit, slightly awkward—moment during his pre-tournament press conference at TPC Harding Park on Wednesday when he was asked about buying a watch to celebrate a big win years ago. Here was his (business) savvy response:
"It was a nice watch," McIlroy said with a grin. "Obviously being partnered with OMEGA, I don't really want to say the other brand. It was a nice watch."
That's why OMEGA pays Rory the big bucks! And seemingly runs that awful "Standing in the Hall of Fame!" commerical on loop during this tournament. Fingers crossed the watch company had enough bucks left over after paying Rory those big bucks to make another ad this year.
But seriously, that's some strong pitchman work right there. Even Phil Mickelson would be proud.