Gambling
PGA Championship 2020 Picks: The 13 best bets to win at TPC Harding Park
Known for many years as "Glory's Last Shot," the PGA Championship is in the unusual position of being the first men's major played during this COVID-plagued golf season. The Wanamaker Trophy will be contested at TPC Harding Park in front of no fans, but the tournament will probably draw as much attention as it ever has during its 104-year history. And likely record betting action.
As we've seen since the PGA Tour season restarted in June, gambling on golf has picked up to unprecedented levels. And our Golf Digest team and impressive collection of contributors has been there to guide gamblers through this time with our weekly picks and "Be Right" podcast. While we will have plenty more in-depth coverage as this major gets closer, here's our final weekly ranking of the top 13 bets—based on Westgate Las Vegas Superbook odds—to win in San Francisco.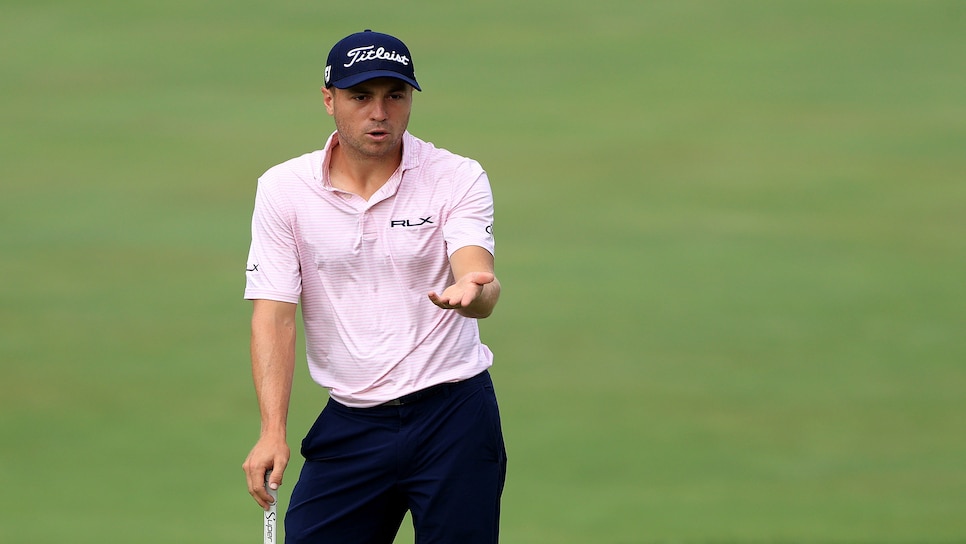 Reason to pick: The new World No. 1 is the first to three wins this season after picking up his second World Golf Championship in Memphis. He's now the co-betting favorite as well and well deserved. Thomas also has a not-so-secret weapon on the bag in caddie Jim (Bones) Mackay, who filled in admirably for Jimmy Johnson and obviously has as much major championship experience as any.
Cause for concern: As good as JT's irons are, he only ranks 155th in proximity from the rough. If the high stuff is going to be as thick as advertised, that could be a problem.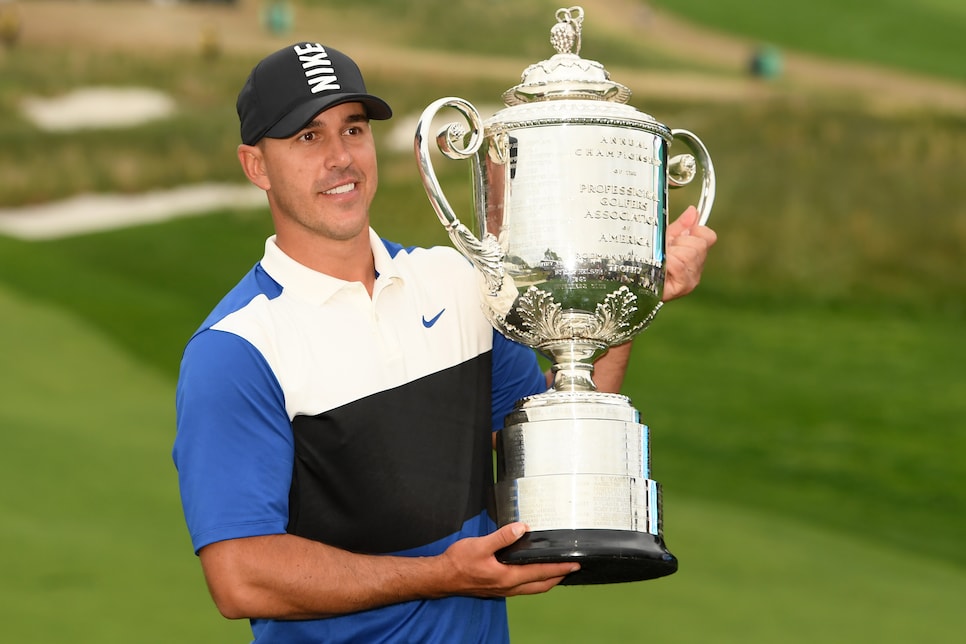 Reason to pick: Whether the PGA is played in August or May, it hasn't mattered to this two-time defending champ. Now back in August, he's got a chance to become the first person to three-peat in the event since it went to stroke play in 1958. And it seems like he's rounding into form just in time for major championship season.
Cause for concern: The co-favorite with Justin Thomas, we give JT the slight edge because of the three wins this season and a healthier knee. The T-2 in Memphis was a welcome sign for Koepka who has otherwise struggled mightily since underoing a stem-cell procedure on his left knee in the off-season.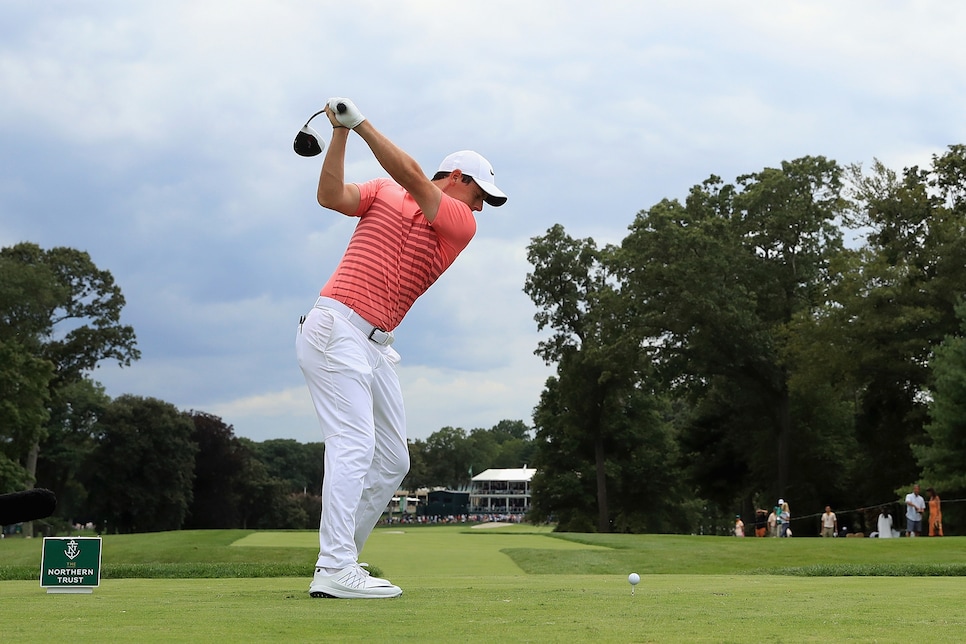 Photo by Andrew Redington/Getty Images
Reason to pick: He's the reigning PGA Tour Player of the Year and he won in his only start at TPC Harding Park at the 2015 WGC-Match Play Championship. Of course, that was match play. But still, good vibes. And a pretty good price at 14/1 with Thomas and Koepka getting so much late love.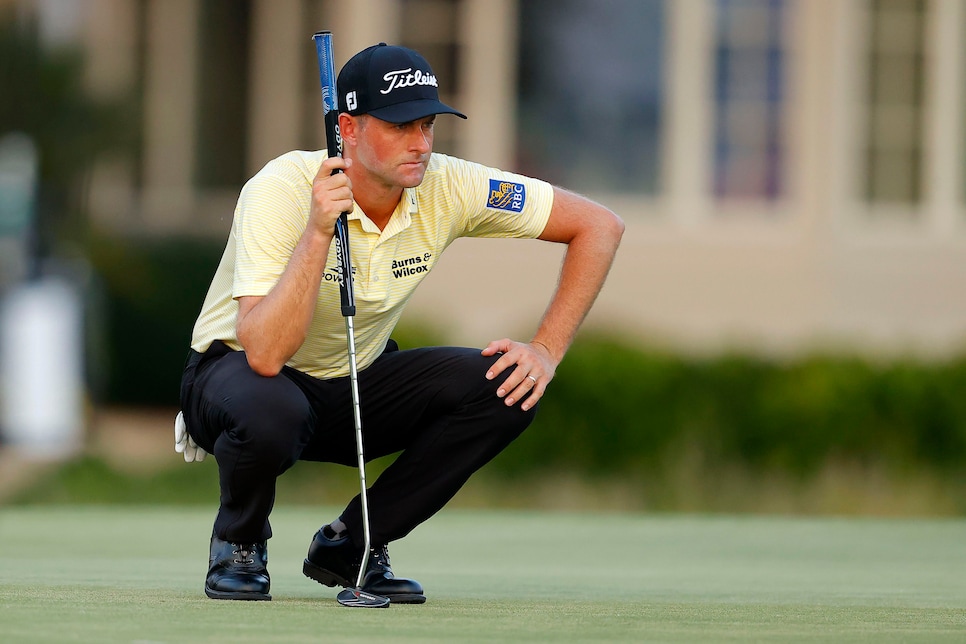 Reason to pick: Long one of the game's best iron players, Simpson has solidified himself as one of the best putters as well. On what won't be a particularly long layout, he's as dangerous as anyone—and the 25-to-1 price is right.
Cause for concern: Simpson's lone major victory came down the street at Olympic Club at the 2012 U.S. Open. But since then, he only has two top 10s in the game's four biggest events.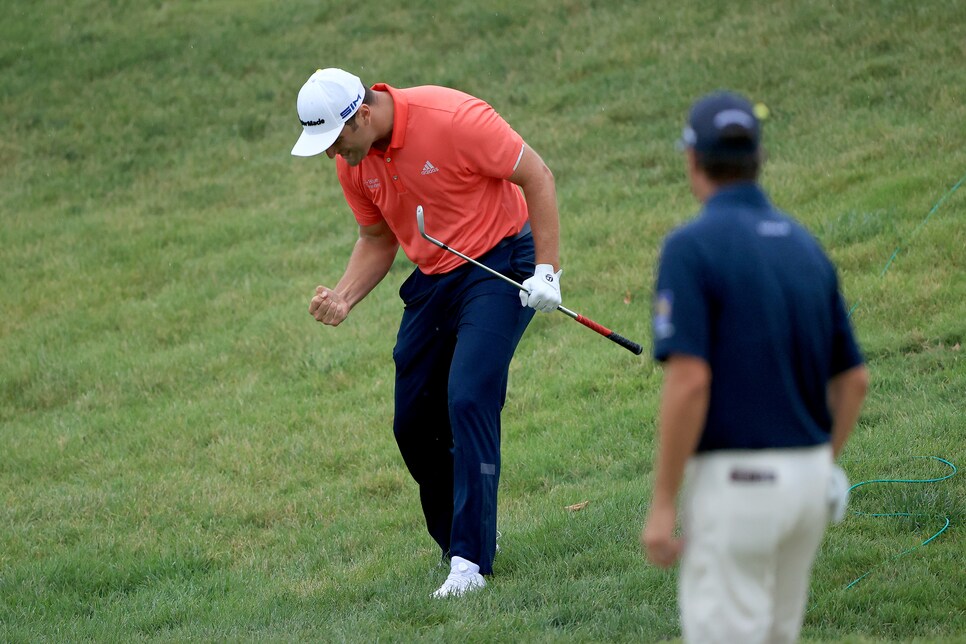 Reason to pick: Rahm won what felt like a major at the Memorial, beating one of the strongest fields ever in a regular PGA Tour event and surviving a brutal test at Muirfield Village.
Cause for concern: After recently ascending, briefly, to World No. 1, Rahm has everything on his résumé except a major championship. So, yeah, that's a pretty big hole. Not as big considering he's still only 25, but with that new ranking comes new expectations. Win a major, Jon! We're all waiting!
6. Xander Schauffele (25/1)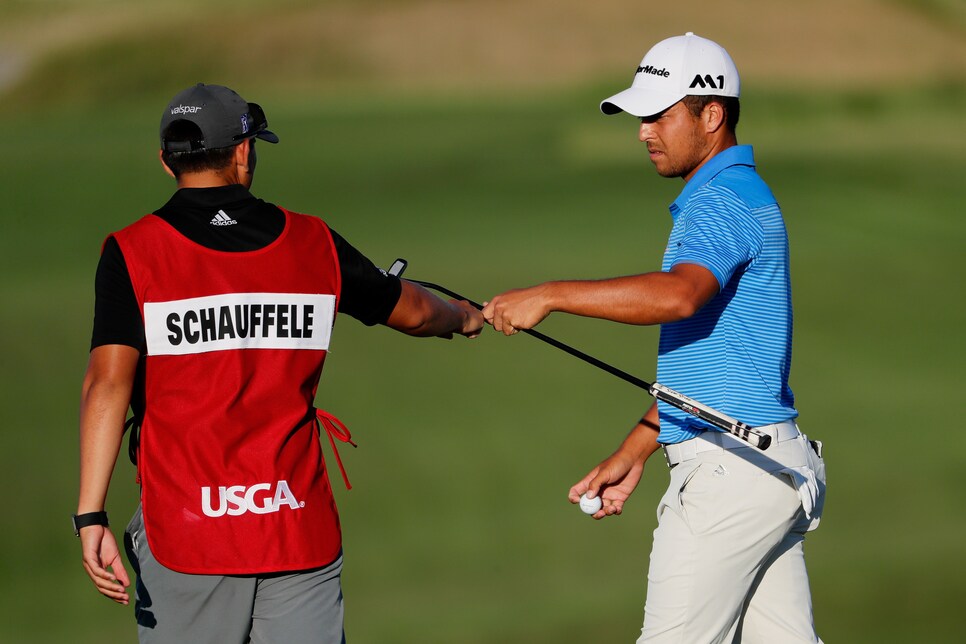 Reason to pick: The perennial top tier guy who gets overlooked had cracked that 30/40-to-1 level, but his 25/1 price tag is still more appealing than some bigger names considering his track record in the biggest events. Schauffele has finished in the top six in nearly half (five) of his 11 career major starts.
Cause for concern: Closing the deal on Sunday hasn't been easy of late. After winning four times in an 18-month span from 2017 to 2019, it's now been another 18 months since Schauffele last hoisted a trophy.
7. Bryson DeChambeau (14/1)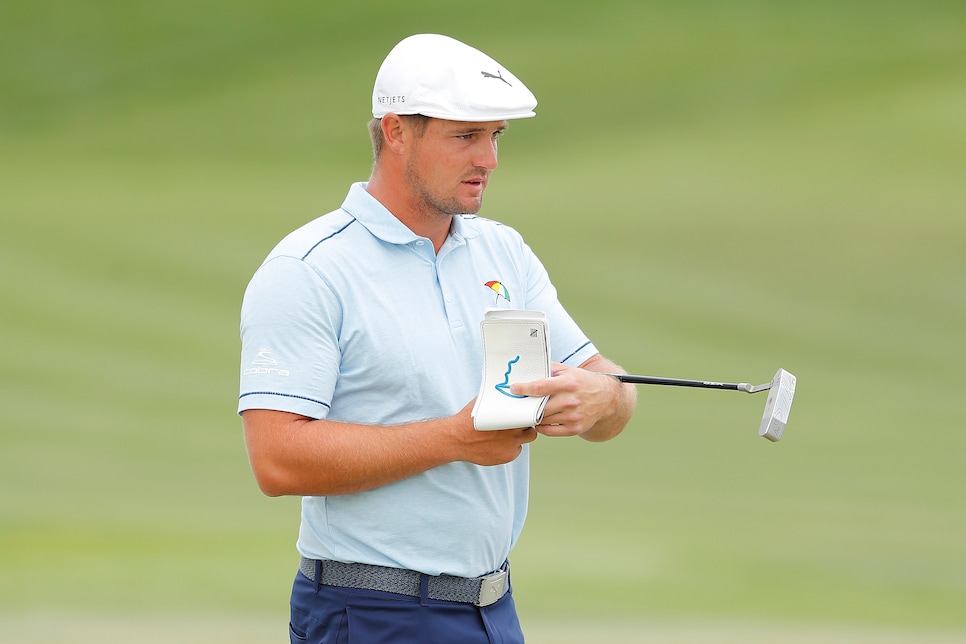 Reason to pick: He's so big he could probably lift the Wanamaker Trophy with just his pinky. Already one of the PGA Tour's best players, DeChambeau spent his off-season and his pandemic break by packing on pounds and becoming the tour's longest player as well. The results include a recent run of seven consecutive top 10s, including a win at the Rocket Mortgage Classic.
Cause for concern: This will be bulked-up Bryson's first crack at a major championship, and from early reports, the rough at TPC Harding Park is expected to be pretty lush.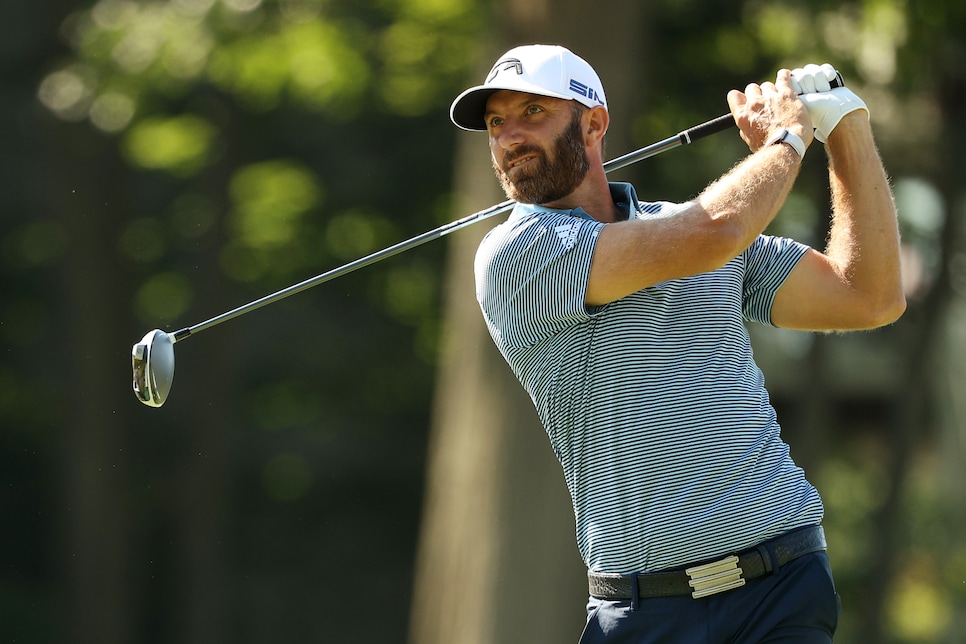 Reason to pick: He won the Travelers Championship in July to make it 12 straight PGA Tour seasons with at least one win and he's still one of the longest, straightest drivers in the game.
Cause for concern: He backed up that victory by shooting a pair of 80s at the Memorial in what was more of a major championship test. Then he shot a 78 in the first round of the 3M Open and withdrew citing a bad back. A T-12 in Memphis will make his backers less concerned, though, and a bump up to 20/1 from 16/1 makes DJ even more enticing.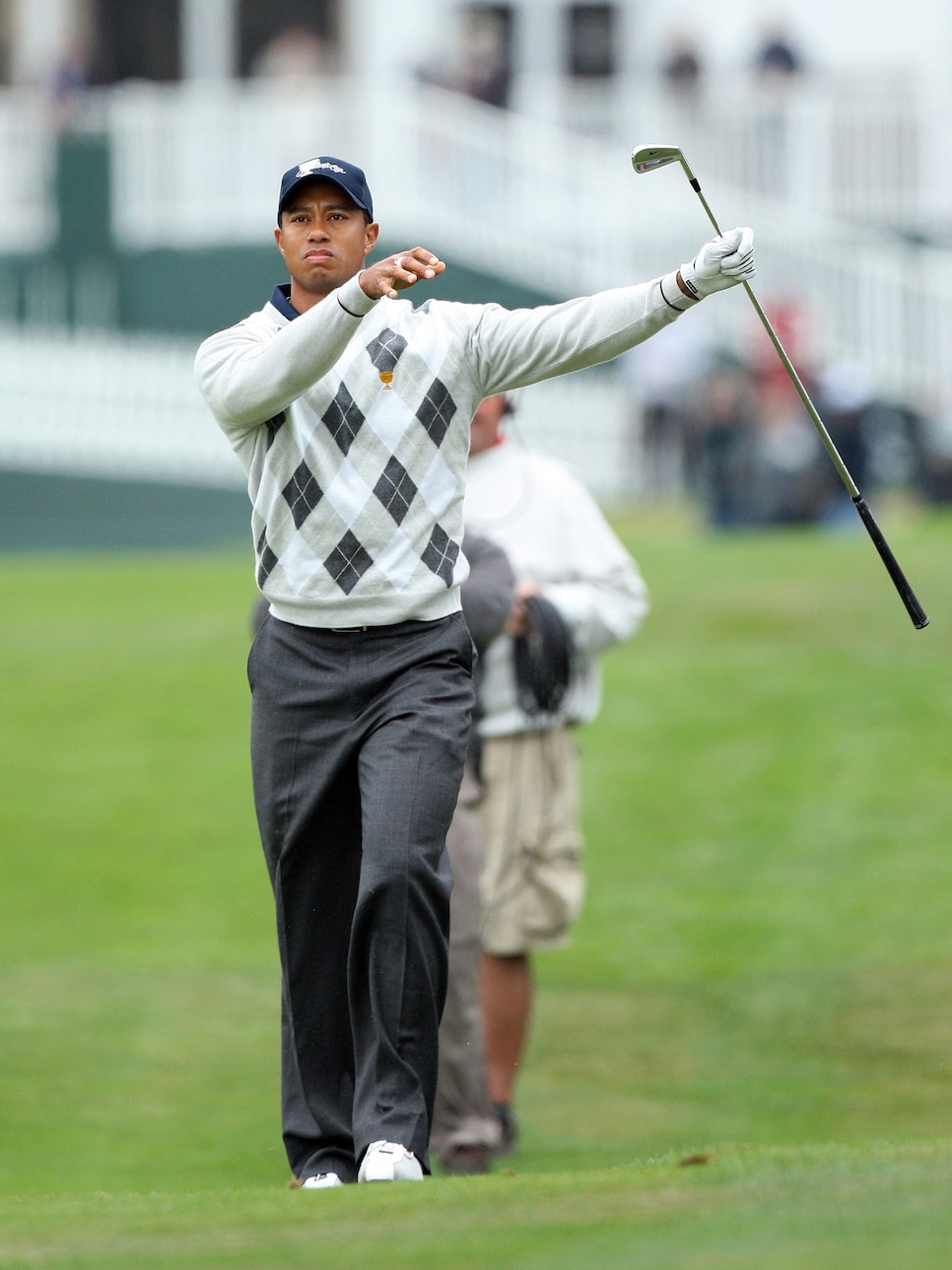 Reason to pick: Tiger's good vibes ratio at TPC Harding Park is off the charts. In two appearances, Woods won the 2005 WGC-American Express Championship and put on an absolute show at the 2009 Presidents Cup when he won all five of his matches and delivered this iconic pose:
Also, when was the last time Woods was 30/1 to win a tournament?!
Cause for concern: Woods has played just one tournament in the past five months and he made the cut on the number. He still makes our list, though, for the reasons above and because 25-to-1 is a decent price. Oh, and because he's won 15 majors.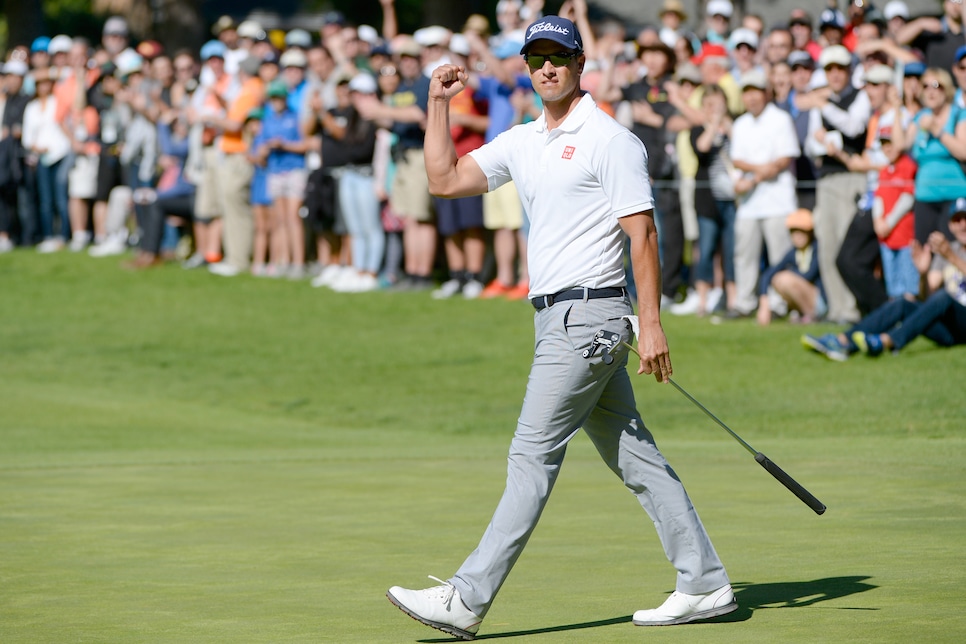 Reason to pick: The Aussie has finished in the top 10 at the past two PGA Championships and his win at Riviera in February broke a nearly four-year drought on the PGA Tour. Scott also turned the big four-oh in July so the time to pad his major championship résumé is now.
Cause for concern: We haven't seen Scott since the coronavirus pandemic put a pause in the PGA Tour season. Come to think of it, has anyone seen Adam?

11. Collin Morikawa (30/1)
Reason to pick: Morikawa has been one of the best—and most consistent—golfers since turning pro last June, including a pair of victories. The Cal-Berkeley grad would like nothing more than to capture his first major not all that too far from his old campus.
Cause for concern: While the ball-striking machine currently leads the PGA Tour in strokes gained/approach, he ranks a woeful 172nd in strokes gained/putting.
12. Tyrrell Hatton (50/1)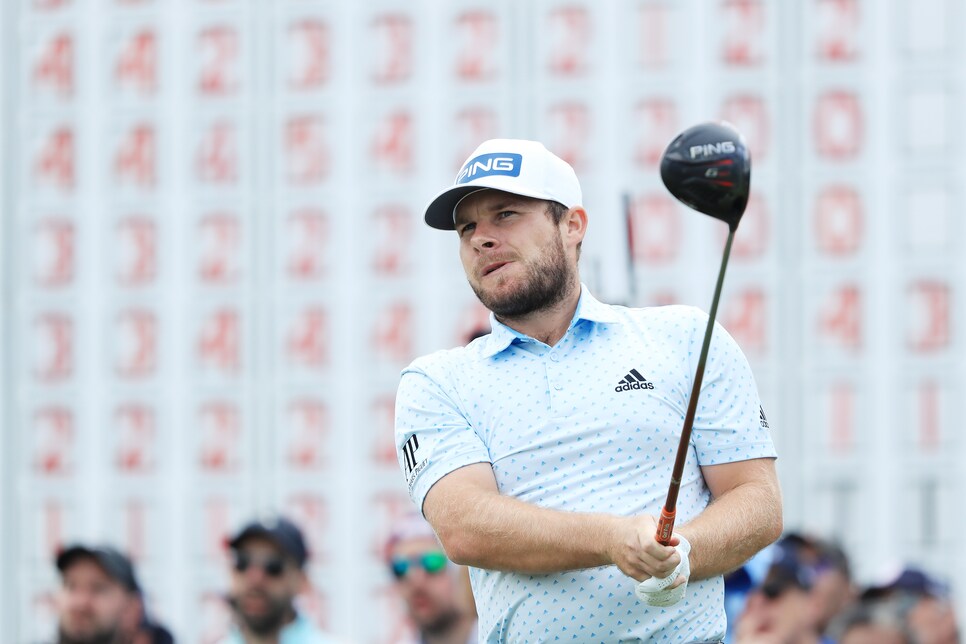 Reason to pick: Quick, who leads the PGA Tour in strokes gained total? Rory? Rahm? Bryson? Webb? JT? Nope, it's Hatton. And it's not even close. In addition to picking up his first PGA Tour title at Bay Hill in March, Hatton has also finished in the top 10 in five majors in the past four years.
Cause for concern: A quick fuse isn't always the best thing to have when competing in a major. Then again, Jon Rahm is one of the betting favorites.
Stuart Franklin/Getty Images
Reason to pick: The 2015 PGA Champ (Can you believe it's been five years since his lone major?) finally seems to be finding his form again after three consecutive top 10s.
Cause for concern: The back. Always the back. And with temps in San Fran probably not touching 70 all week, it's going to be a lot tougher to get loose.