News
PGA Championship 2018: The top 13 picks to win the PGA at Bellerive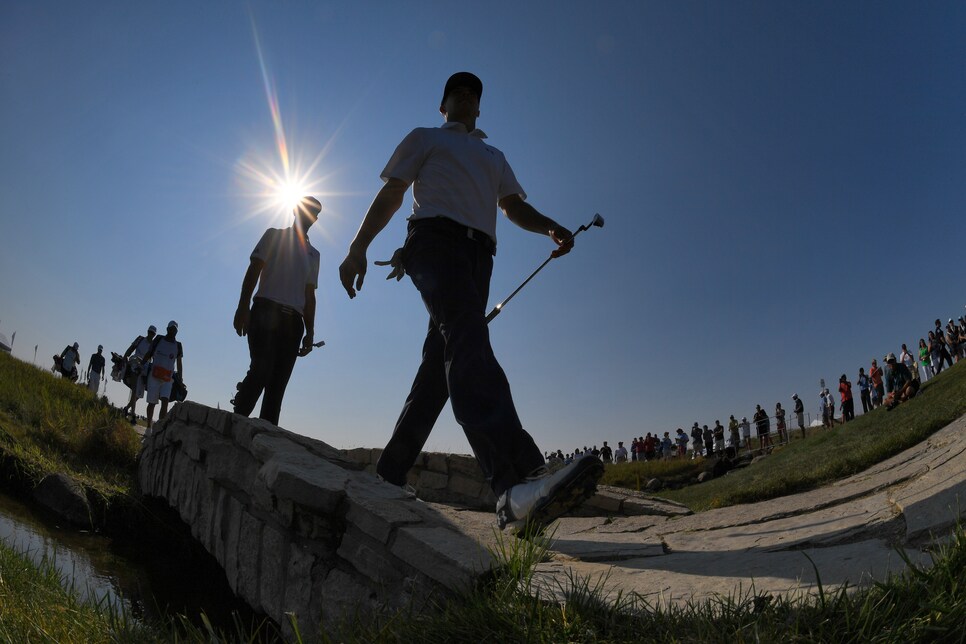 Although Francesco Molinari picked up his maiden major title at the 147th Open Championship, it certainly was not a major surprise. Molinari arrived at Carnoustie as the game's hottest player with two wins and two runner-ups in his previous five worldwide starts, and teed off as a 25-to-1 pick — the same odds given to Tiger Woods, the man he took down in Sunday's third-to-last pairing. But now the time has come to examine the betting odds for the PGA Championship, which will be the year's final major one last time before moving to May in 2019.
The 100th edition of the tournament will be held at Bellerive Country Club in St. Louis, which hosted the PGA in 1992 and more recently, the BMW Championship in 2008. Camilo Villegas won that week, holding off a leader board that included Dudley Hart, Jim Furyk, Steve Stricker, Aaron Baddeley, Tim Clark, and Anthony Kim (sigh). Most of those names won't be teeing it up Aug. 9-12, but that sampling (other than AK) shows it's a course that can be tamed by the shorter hitter. With that as a backdrop, here's who we like at Bellerive.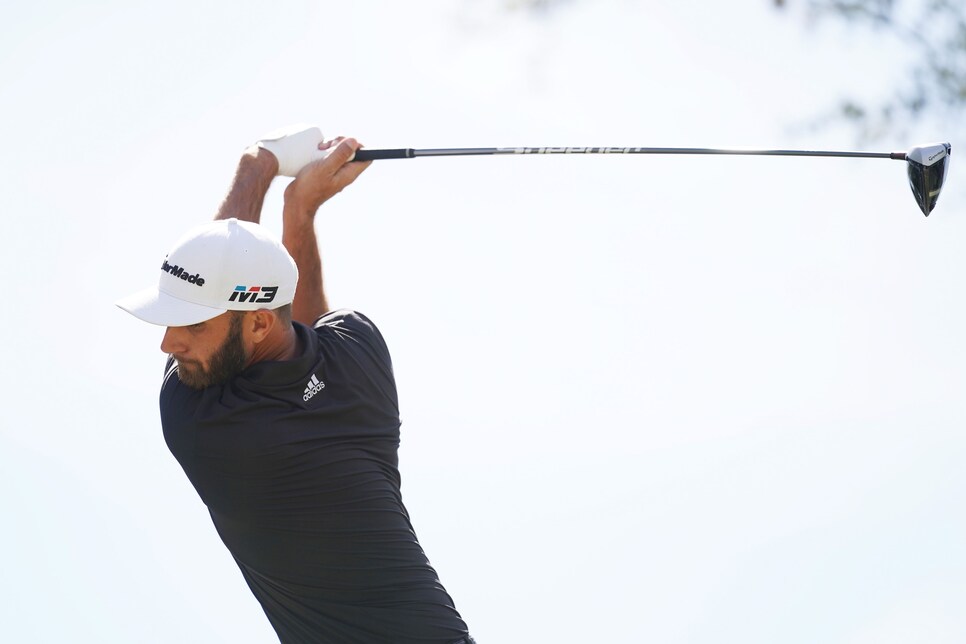 Darren Carroll/Getty Images
Reason to pick: Forget about the short hitters, this big-driving World No. 1 is the man to beat in St. Louis. In addition to his prodigious power, DJ is No. 3 on the PGA Tour in three-putt avoidance, something that should come in handy on Bellerive's huge greens.
Cause for concern: We said it before the British Open and we'll say it again: Having just one major with that many PGA Tour titles (now 19 following his latest victory at the RBC Canadian Open) is an odd ratio.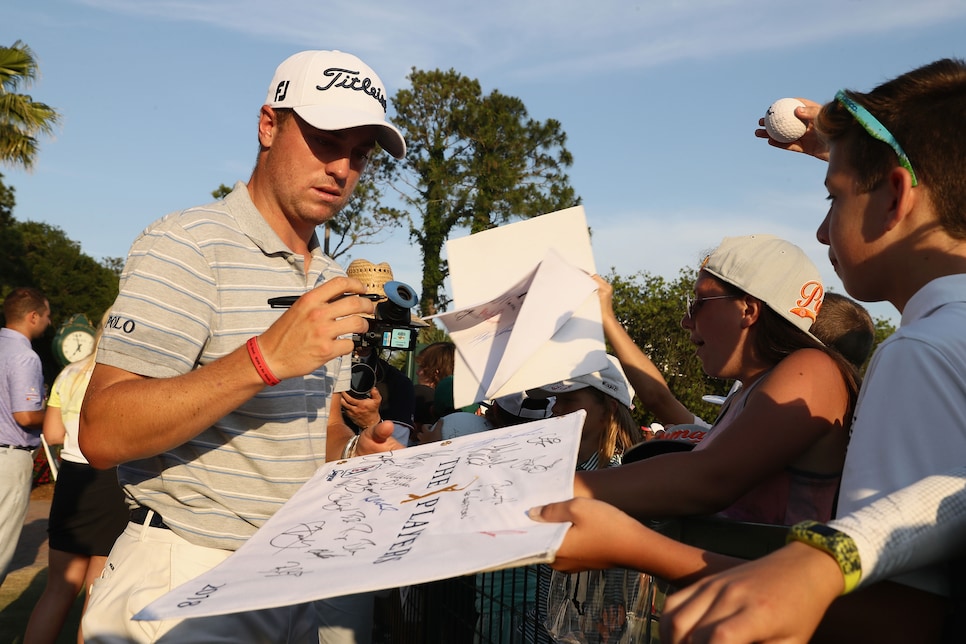 Jamie Squire/Getty Images
Reason to pick: The defending champ is enjoying another great season, but probably needs a major to win a second consecutive PGA Tour Player of the Year Award. At No. 4 in strokes gained tee-to-green and No. 7 in approach, Bellerive sets up well for his strong iron game.
Cause for concern: After four consecutive top 10s in February and March, Thomas has just one (a T-8 at the Memorial) since.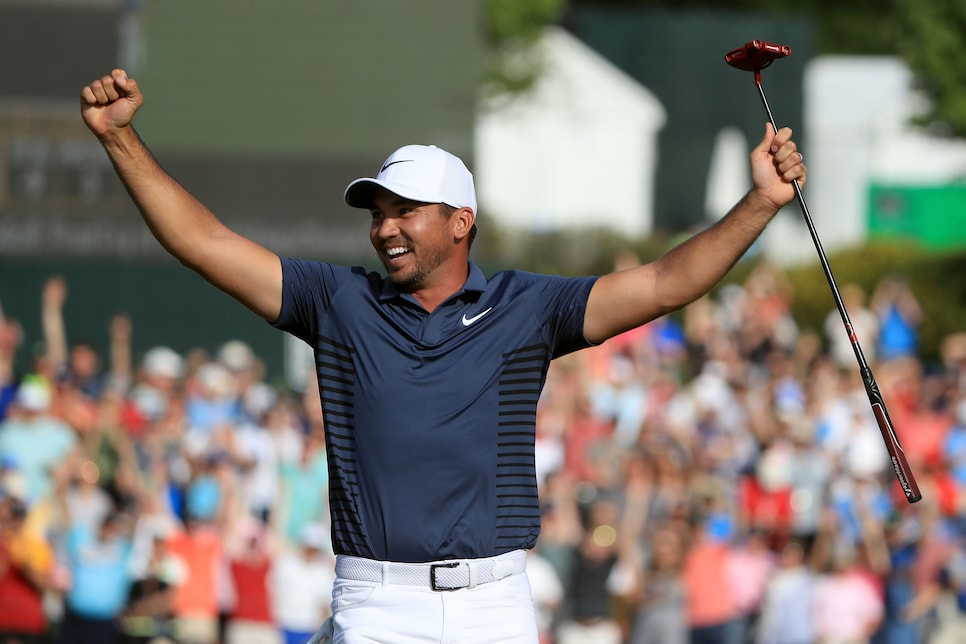 Sam Greenwood/Getty Images
Reason to pick: The Aussie is equipped to handle Bellerive's plentiful and deep bunkers better than just about anyone. Day ranks 1st in scrambling from the sand on tour, and he's second on tour in sand saves from 20-to-30 yards, which could be a key stat when factoring the size of the greens.
Cause for concern: Day has cooled down since a T-5 at the Players that followed a win at the Wells Fargo. The 2015 PGA champ's T-10 at Firestone was (barely) his first top 10 since, but he still leads the tour in both strokes gained putting and strokes gained around-the-green.
4. Tommy Fleetwood (25/1)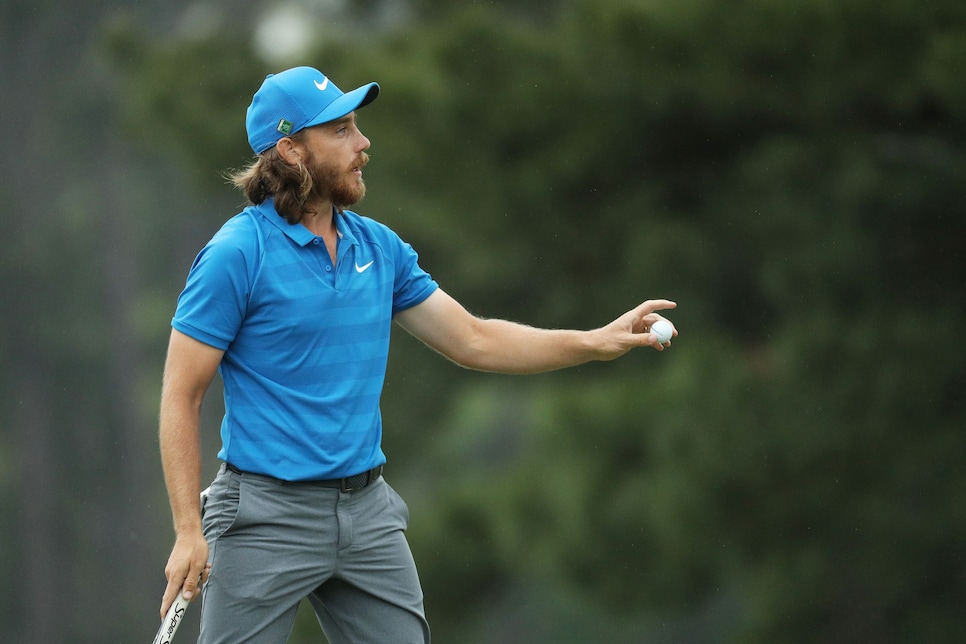 Patrick Smith/Getty Images
Reason to pick: The Englishman has been a fixture on leader boards at the past two majors, and his accuracy should pay huge dividends at a tree-lined course with thick rough.
Cause for concern: As much as he's contended both in majors and regular PGA Tour events, he has yet to win yet on American soil.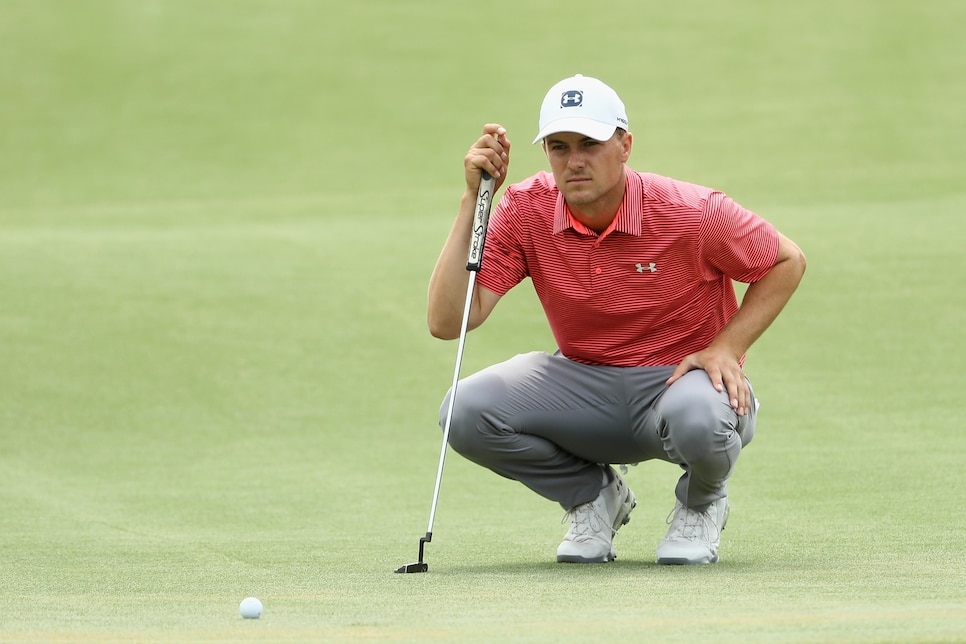 Reason to pick: Spieth renews his pursuit of the career Grand Slam at a course that should reward the two best parts of his game, his irons and his scrambling.
Cause for concern: That final round at Carnoustie was rough. And as quickly as Spieth, who just turned 25, has piled up major trophies, he's also starting to build a rather lengthy list of major Sunday disappointments. Also, we've now gone more than 12 months since a Spieth win. Surprising to say the least.
Sam Greenwood/Getty Images
Reason to pick: McIlroy gave Molinari a late scare at Carnoustie before finishing runner-up. It was his eighth top 10 in a major since the start of 2015.
Cause for concern: None of those top 10s has produced a win as Rory remains stuck on four career majors since his last win at the 2014 PGA. He also has just one win since the start of 2017 despite being a constant lurker on the leader board like he was at Firestone.
7. Francesco Molinari (25/1)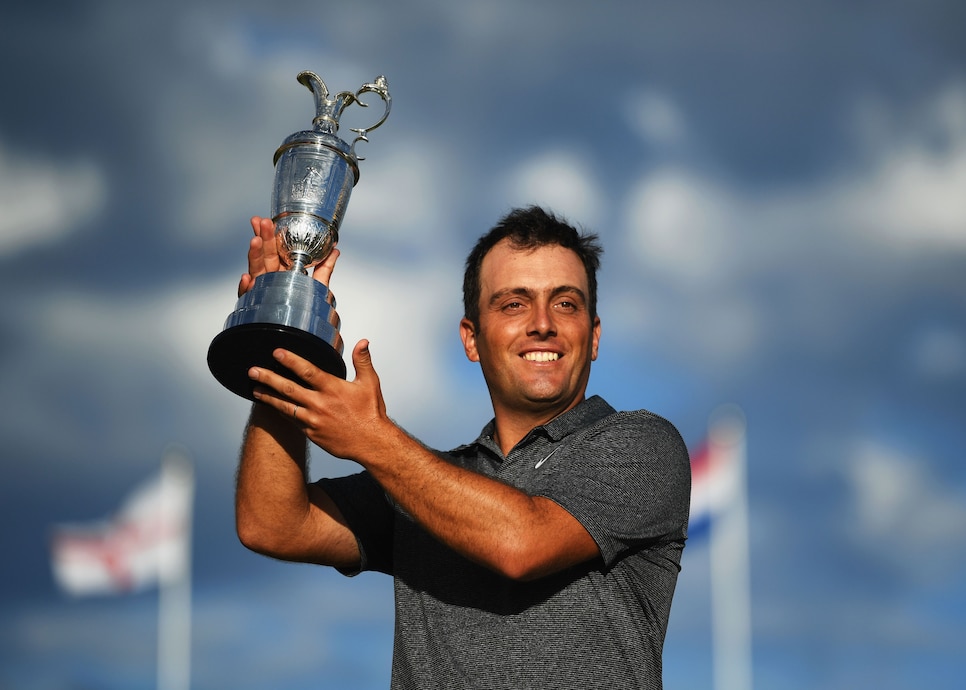 Reason to pick: With three wins, including a major, and two runner-ups in his past six worldwide starts, Molinari is still the hottest golfer in the world. And despite his relatively short stature, the Italian has plenty of pop to hang at a bigger course as evidenced by last year's runner-up at the PGA at Quail Hollow.
Cause for concern: Could a well-deserved rest following his breakthrough major have stalled his momentum? Molinari finished T-39 (out of 71) at the WGC-Bridgestone Invitational.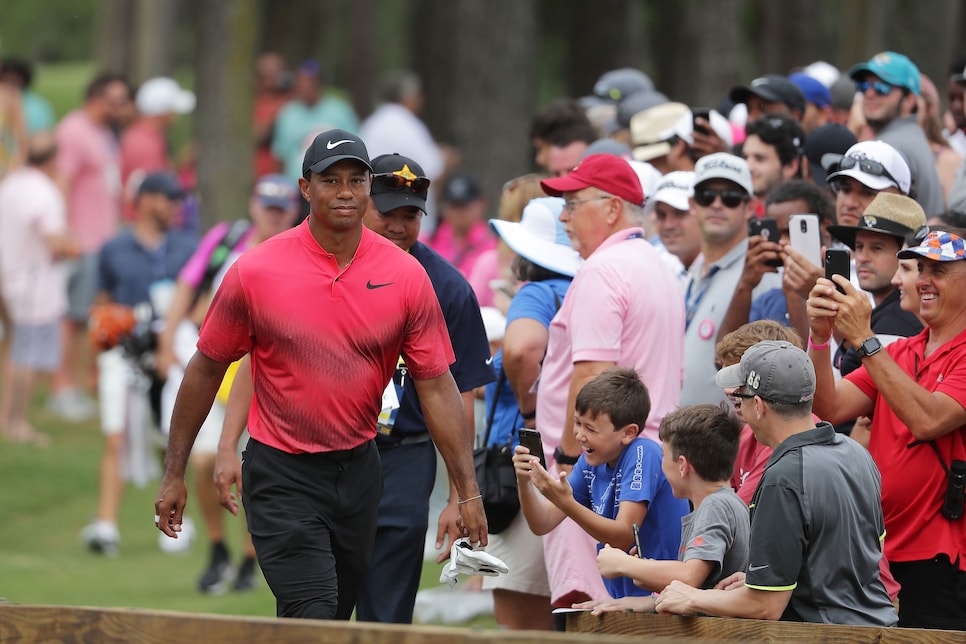 Richard Heathcote/Getty Images
Reason to pick: Woods had the lead at the Open on the back nine in the final round. He was right there. . . until he wasn't. Still, the T-6 is the latest indication that he's close to getting back into the winner's circle — even at majors.
Cause for concern: Those two tee shots with irons once he took the lead — one right, one left — showed shakiness under pressure that was rare during his heyday. And an up-and-down performance at Firestone left even more questions.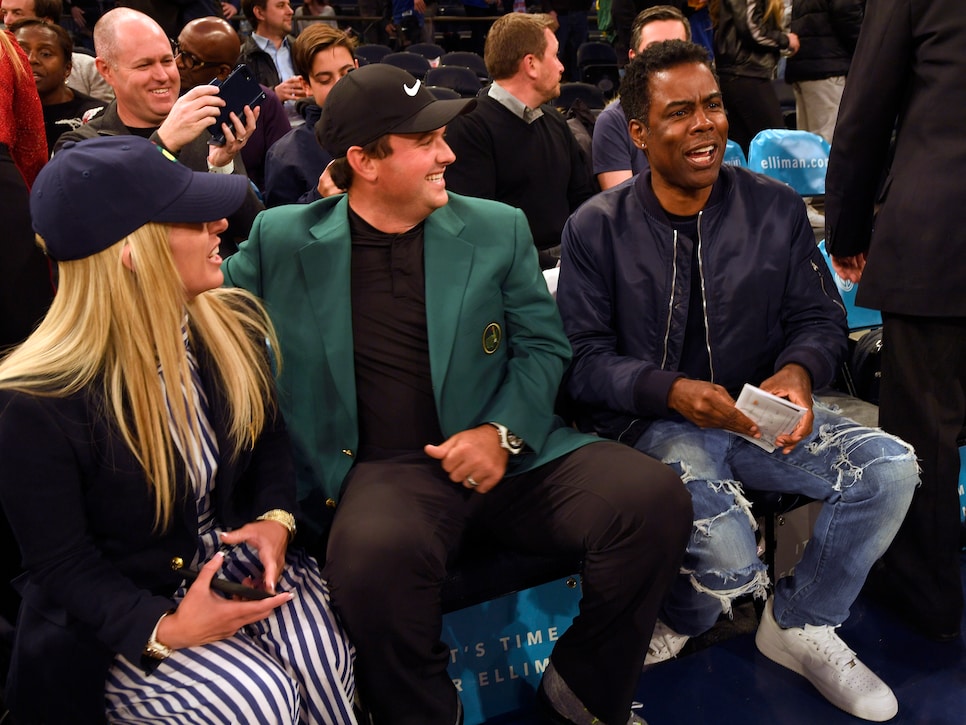 Reason to pick: If Bellerive is going to put a premium on scrambling, there aren't too many guys with better short games than Reed. His chance at pulling off the PATRICK SLAM came up short at Shinnecock, but he still has a chance to win bookend majors in 2018.
Cause for concern: Reed has a missed cut and a T-28 since the U.S. Open on the PGA Tour and a final-round 76 in Germany that cost him a chance at last week's European Porsche Open.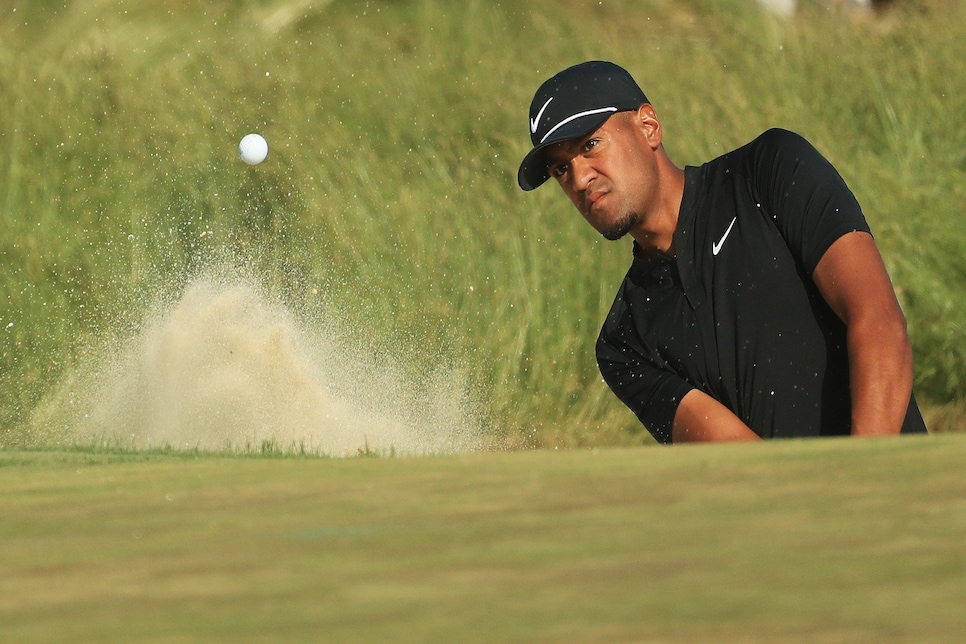 Reason to pick: The only golfer to finish in the top 10 in each of the year's first three majors, it's time to start taking Tony more seriously in the big events. In other words, 50-to-1 odds sounds pretty juicy. . .
Cause for concern: Finau's one PGA Tour title remains an opposite-field event, the 2016 Puerto Rico Open. Claiming a major for win No. 2 would be quite a jump.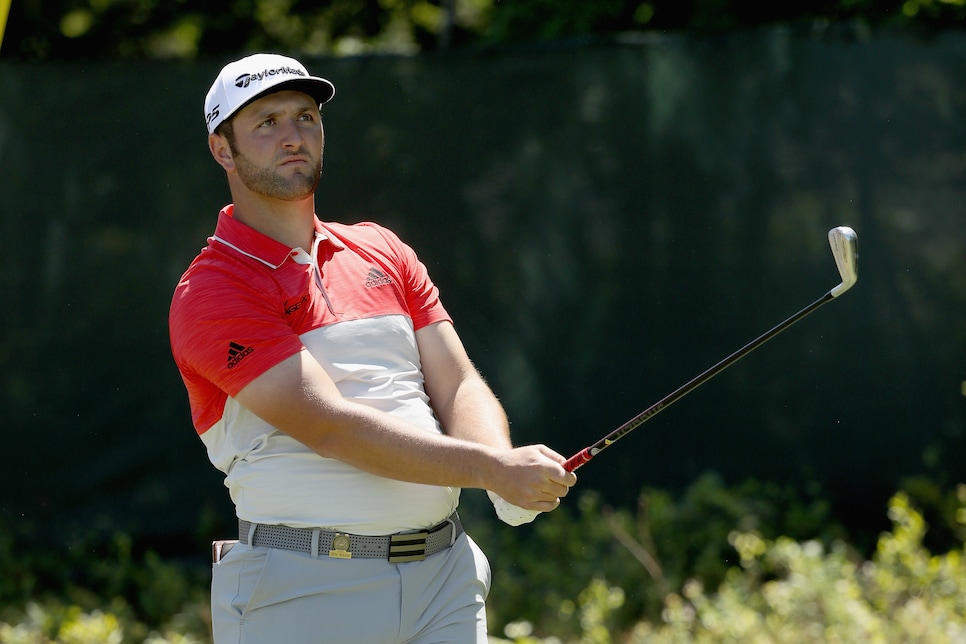 Reason to pick: Rahm already has five worldwide wins since turning pro just over two years ago and his solo fourth at the Masters indicates he's ready to start winning majors.
Cause for concern: His missed cuts at the season's two ensuing majors indicate otherwise. Rahm seems to fare better at birdie-fests and Bellerive — unless rain softens the course — doesn't appear to be that.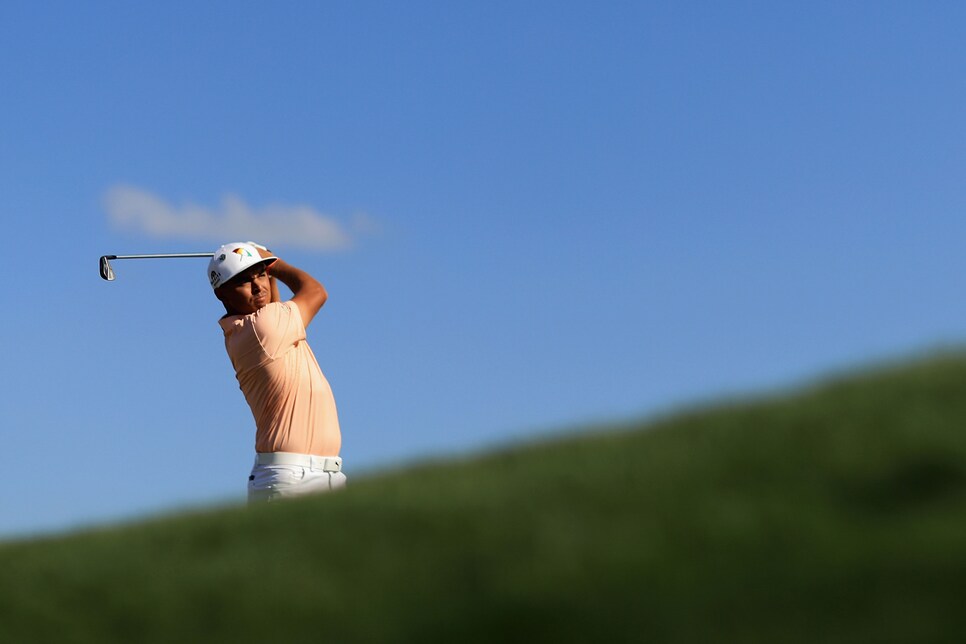 Mike Ehrmann/Getty Images
Reason to pick: Fowler has assumed the unofficial title of "best golfer without a major," and has three top 5s in his past six starts in golf's four biggest events. If this was a list of top picks to contend at the PGA, Fowler would be at the top.
Cause for concern: It's a list of top picks to win the PGA. And for a player who turns 30 this year, that part has proven to be elusive.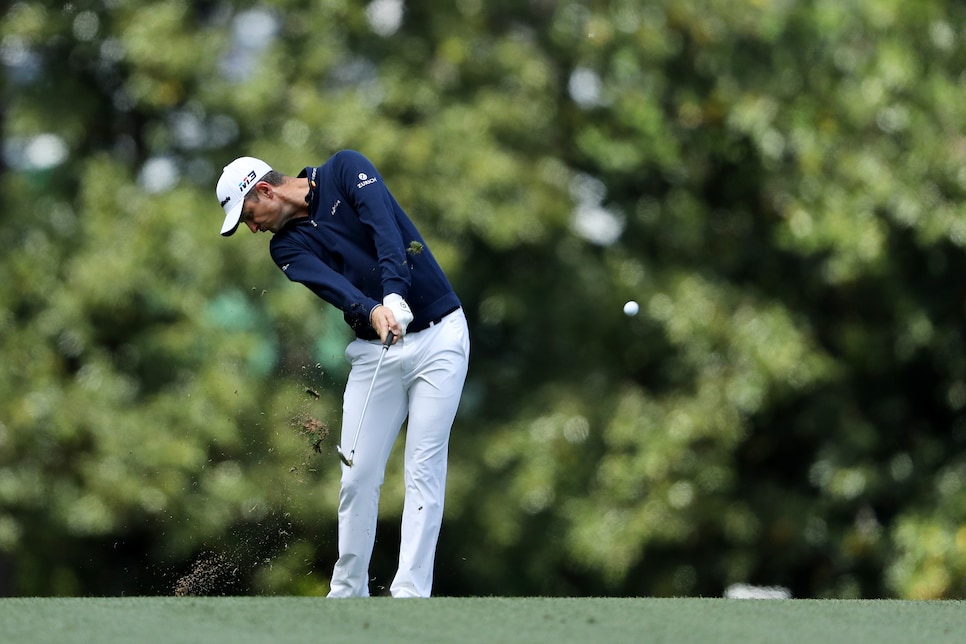 Reason to pick: Rose added a runner-up at the Open Championship to a T-10 at the U.S. Open and a T-12 at the Masters. He's arguably the most consistent golfer on the planet and he can adapt as well to different conditions and styles of play.
Cause for concern: Everyone talks about Tiger's major drought, but Rose's has now reached more than five years. Having recently turned 38, his prime years to pile up titles are starting to run out. And there's that bad back that caused him to pull out of Firestone. If he can't go. . .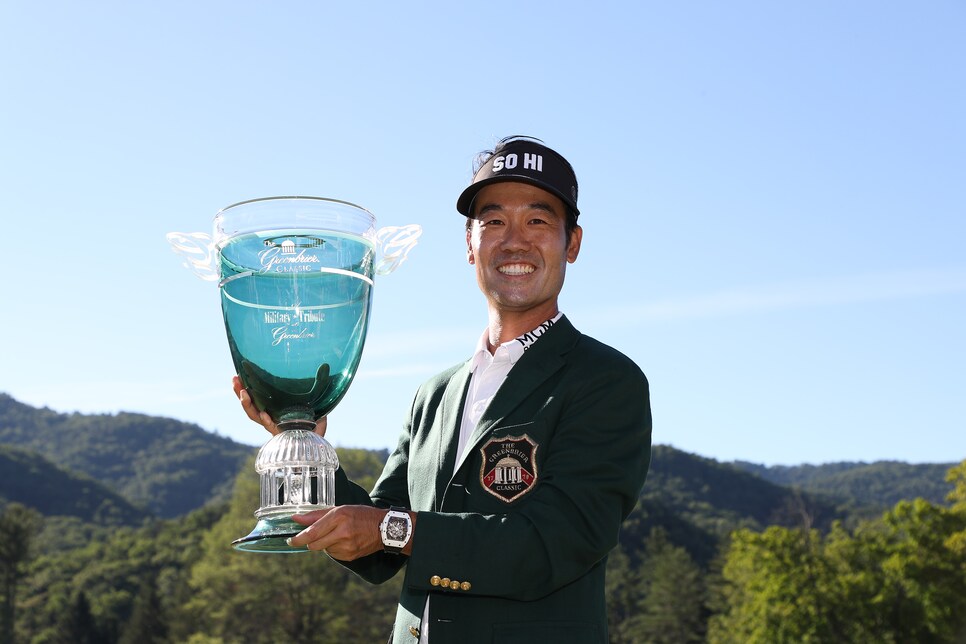 Reason to pick: He's got a great short game, a great price (150/1), and he's in great spirits still following that long-awaited second PGA Tour title at the Greenbrier last month.
Cause for concern: In 31 major championship appearances, Na has never finished better than seventh and has just seven top 25s.